It is set in Brazil, there is an immensely powerful female lead and the tale implicates the UK's most successful engineering company. Allegations that Rolls-Royce paid bribes to win lucrative contracts in Latin America would not be out of place in a Hollywood thriller.
The FTSE 100-listed engineer has been dragged into a bribery scandal involving Brazil's state oil producer, Petrobras. The allegation is that Rolls-Royce offered backhanders to secure a $100m (£65m) contract in the country. Pedro Barusco, a former Petrobras director turned whistleblower, claims that he personally received $200,000 from Rolls-Royce, via its agents, with additional funds paid to other executives and politicians.
The claims are the latest twist in the scandal involving Petrobras, which has itself been engulfed in wider allegations of political corruption. It has already cost the job of the oil company's boss, Maria das Graças Silva Foster – who was one of the world's most high-profile female executives and a close ally of Brazil's President, Dilma Rousseff.
The Rolls-Royce accusations were contained in a 600-page testimony by Mr Barusco. Other companies implicated in the scandal include SBM Offshore of the Netherlands and Singapore's Keppel Corporation and Sembcorp Marine.
The allegations may not ultimately be substantiated but they still come at terrible time for Rolls-Royce, which has seen clients ranging from oil and gas producers to governments cut back spending on its products. On Friday, it issued its third profits warning in less than a year.
A senior business analyst told The Independent yesterday: "It is difficult for firms that operate wholly within the UK to appreciate the size of the challenge facing  companies operating in countries with poorer standards of business integrity.
"A particular challenge for firms here is that the anti-bribery enforcement measures in the UK only began in earnest in 2008, and picked up momentum as recently as mid-2011 when the Bribery Act came into force.
"As a result, UK businesses find themselves exposed to bribe paying, especially in the riskier parts of the world, in the period prior to them starting to improve their bribery risk management policies and procedures. Unfortunately, bribery – including overseas bribery – has been a criminal offence for UK businessmen for a very much longer time."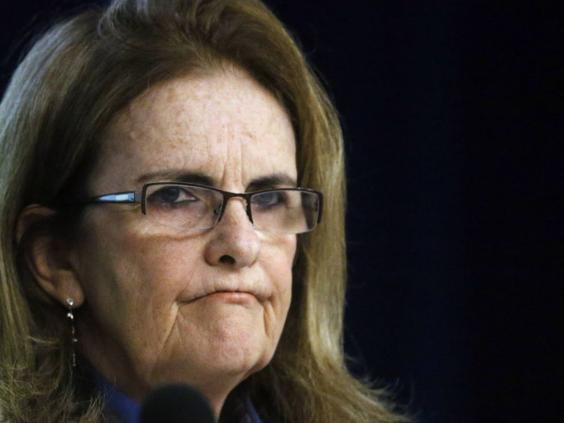 Rolls-Royce, which makes gas turbines for Petrobras's oil platforms, said: "We want to make it crystal clear that we will not tolerate improper business conduct of any sort and will take all necessary action to ensure compliance. We have not received details of the allegations made in recent press reports, nor have we been approached by the authorities in Brazil."
Rolls-Royce faces a separate investigation by the Serious Fraud Office (SFO) into allegations of bribery and corruption in China and Indonesia. That inquiry is understood to centre on bribes allegedly paid by intermediaries to local companies in Indonesia and China which provided sales, distribution, repairs and servicing.
An internal investigation by Rolls-Royce in 2012 uncovered the possibility of similar infringements of bribery and corruption laws in those countries and a number of other territories where Rolls-Royce uses local contractors rather than its own staff. Some of the allegations stretch back more than 10 years.
The SFO began its examination in 2013 and has made some arrests, although no one has yet been charged. Analysts believe Rolls-Royce will ultimately have to pay a multimillion-pound financial penalty. Other recent settlements with the SFO include BAE Systems' £30m fine in February 2010.
With the prospect of months of uncertainty, macroeconomic headwinds such as  falling oil prices may be the least of Rolls-Royce's problems, especially if the Brazilian government chooses to take action, despite itself being implicated in the Petrobras scandal. Amy Gibbs, of JLT Credit, Political and Security Risks, said: "The Petrobras/Rolls-Royce episode highlights the pitfalls of doing business with state-influenced businesses, which are indelibly linked to political forces and associated risks.
"Given that the Petrobras scandal has also tainted the administration of Dilma Rousseff, the government will be keen to distance itself from this and future allegations and is likely to take a tough line on real or alleged foreign investor corruption, with the threat of contract cancellation and/or penalties.
"Certainly, reputational damage is a real danger, as this case underlines," she added. "Doing business overseas involving foreign governments is very much a case of caveat emptor."
Reuse content