Marc Bolland has faced a torrid time over the past four years since he took over the hot seat at Marks & Spencer from Sir Stuart Rose.
But yesterday there were the first glimmers of hope for the embattled chief executive, as the ill-fated womenswear division finally started to display signs of improvement.
A cautiously upbeat Mr Bolland proclaimed to the City that through a series of cost-cutting measures and a new "direct sourcing" project, the former high-street sweetheart would be increasing its profit margins faster than previously hoped.
But some were left wondering how he could predict margins will jump by up to 200 basis points by the end of the financial year at a time when the company still seems unwilling to wean itself off its love of promotions.
However, the smooth-talking Dutchman appears to have a secret weapon – or two – in the form of the notoriously shy retailing brothers Mark and Neal Lindsey.
The secretive millionaires, who are based in Hong Kong, were handed control of sourcing at M&S's general merchandise division, with specific responsibility for clothing and footwear, back in March and the decision is being hailed as a masterstroke by M&S supporters and rivals alike.
One senior retail source said: "This is the best decision Marc Bolland has ever made, although I imagine they're getting paid more than he is to come out of retirement."
Known as the architects of Next, the pair were brought into M&S's larger rival and were tasked with setting up a slick and smooth supply chain, cutting out middle men and bringing as much control over each product in-house as possible.
Next turned into the envy of all of its rivals and has led to one of the biggest and smoothest growth stories on the high street.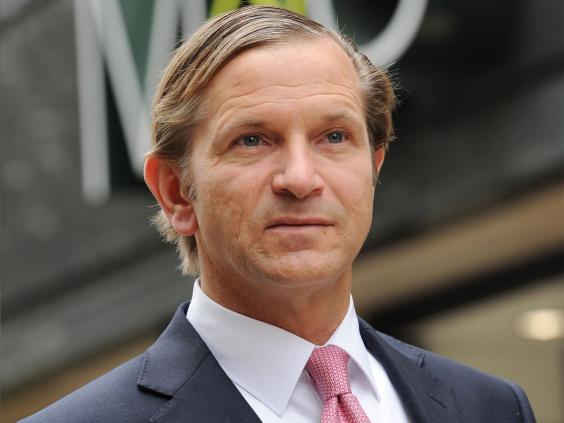 Mr Bolland is now hoping some of the Lindseys' magic will rub off on his company, and hopes the new sourcing strategy will account for about 75 per cent of the increased profit margins.
He vowed to increase in- house sourcing by 20 per cent between now and next summer. It currently stands at 25 per cent, should hit 30 per cent by the end of the financial year, and M&S now want 60 per cent of sourcing done in-house over the next three years.
He explained to The Independent: "We used, in the past, 25 fabric mills. Now we use eight."
Meaning, in other words, that costs can be lowered as fewer factories are used as bigger orders command lower prices, while more garments can be designed from the business's Paddington headquarters in west London – cutting out the middle men who work between the company and the manufacturers and, naturally, take their cut and a slice of control.
That is where the Lindsey brothers come in – and M&S is expected to be paying a high price for their services, knowledge and extensive contacts book, especially since the pair had been said to have retired.
"There is a six to nine-month planning cycle," Mr Bolland said, "so [the brothers] haven't been involved in the first half results, but they will be in the second half. For the direct sourcing project, they are very important."
The half-year figures – with margins up 150 basis points –show he is clearly already taking a knife to the company's overheads, but investors are hoping that, with the Lindseys now behind the wheel and driving the supply chain forward, we ain't seen nothin' yet.
However, the longer term question for investors is this: what happens once their three-year contract is up?
M&S will have to pay even more to persuade the brothers to delay their retirement again.
Highs and lows: The M&S balance sheet
The City gave Marks & Spencer a resounding thumbs up last night as shares in the high-street chain soared almost 10 per cent despite its stuttering non-food division recording a 13th consecutive fall in sales.
Investors appeared most excited by the promise of an increased profit margin – the difference between wholesale and retail prices – with chief executive Marc Bolland revealing he expects them to rise 150 to 200 basis points by the end of the year, compared with previous guidance of 100.
He said sales for the five months to the end of August  had shown turnaround plans for womenswear were starting to work, but these gains were wiped out by an unseasonably hot September.
Half-year pre-tax profits fell 0.4 per cent to £279.4m, which was one of the small profit drops since Mr Bolland's tenure, while underlying profits jumped 2.3 per cent to £267.6m – ahead of analysts' expectations.
General merchandise, which includes clothing and footwear, fell 2.9 per cent on a like for like basis, with sales in the three months to the end of September dropping 4 per cent. Mr Bolland warned that the warm weather had a similar impact during October.
Online suffered a 6.3 per cent fall, as a £150m overhaul of its website suffered setbacks, leaving users confused and forced to re-register.
However, Mr Bolland (below) insisted sales will start growing in the next few weeks as the final issues are laid to rest and customers become used to the new site.
Food continued its standout performance against the rest of the market, rising 1 per cent in the six months. However, there was a significant slowdown in growth in the last three months as the entire grocery market saw a decline in sales.
Plans for new food-only stores will also be ramped up, with 200 new sites opening in the next three years, compared with the 150 previously announced.
With the shares closing up 9.7 per cent at 444.1p, investors were also pleased with a 3 per cent interim dividend hike to 6.4p
Reuse content