All the ghastly things you hear about Travis Kalanick are true, if Adam Lashinsky is to be believed. The Fortune magazine journalist paints a portrait of the Uber boss as callous, ruthless and tone-deaf to what he doesn't want to hear. Kalanick throws tantrums, plays hardball, picks fights and challenges governments around the world when Uber doesn't get its way. 
That's not to say Lashinsky doesn't like the guy – he does. So much so he's spent the past few years getting under Kalanick's skin to write Wild Ride: Inside Uber's Quest for World Domination. It's a riveting story of how the tiny, taxi-hailing startup began life in San Francisco and has morphed into one of the world's most disruptive of disrupter-tech companies, worth a cool $69bn in the span of a mere seven years.
But over a crackling phone line from his home in San Francisco Lashinsky says it is a tale that nearly didn't get written.
"When Kalanick found out I was doing the book he threatened me, said he would get someone else to write an authorised biography. With persistence and patience I managed to get him to agree to cooperate."
Which is how Lashinsky says he came to respect Kalanick, warts and all: after spending time with the 40-year-old on trips to China and three-hour hikes around the Bay. 
"He is intelligent, charming, caring and curious, even whimsical at times," says Lashinsky. Kalanick, he adds, would prefer to give the fees earned on any future stock market flotation to charity rather than bankers. Having read about the Khmer Rouge in Cambodia, he has suggested to Lashinsky that they go live in Mumbai for six months and report on life in the slums.
But such endearing traits are also his greatest liabilities, says Lashinsky, who knows a thing or two about Silicon Valley's brainy giants, having written the 2012's bestseller, Inside Apple.
Kalanick's determination and apparent ruthlessness he puts down to the man's extraordinary self-confidence.
"This gives him intellectual permission to challenge everything. But you've got to hand it to the guy – Uber is like nothing that came before it, having changed consumer behaviour around the world."
Uber's chief executive may be its most driven driver but the original idea was not his. That cachet belongs to its chairman, Garrett Camp. The Canadian was already a multi-millionaire from StumbleUpon, the web-discovery platform he co-founded in 2001, when he came up with the concept of using a phone app to hail taxis. (His inspiration? The $800 he once had to pay for a taxi-ride home.) 
The two met through friends and were "jamming" together over how to move the project forward in Paris in 2008. One day there was a snowstorm that was so bad they couldn't find a taxi. Kalanick came up with the killer USP: giving the app to drivers and allowing them be free agents. 
Until then, Camp had envisioned owning cars and employing drivers for his "tap a button, hail a ride" idea but he jumped on Kalanick's suggestion. 
A few months later Camp persuaded him to join Uber – along with a big chunk of equity – and he's been in the hot seat ever since. It wasn't Kalanick's first venture. A brilliant computer-engineering student at the University of California, he had already made a small fortune from selling Red Swoosh, a peer-to-peer file-sharing company. 
"Kalanick was part of this San Franciscan group of geeks who hunt in a pack, go to the same clubs and gyms. There's almost a religious cult of entrepreneurialism about them, and they all look up to the big guys – Steve Jobs, Jeff Bezos, Mark Zuckerberg, Larry Page and Sergey Brin. They want the fame and the wealth. Kalanick took his chance with Uber." 
And how. Uber has turned travel upside down around the world. Every month around 40 million people travel with the taxi-hailing phenomenon in 579 cities in 70 countries. Having moved into delivering food, the company is also looking at helicopter rides, self-driving and, of course, flying cars.
But it's also dogged by scandal, the latest being that Kalanick was given a dressing down by Apple boss, Tim Cook, after discovering that Uber had bypassed its rules by tagging iPhones that had deleted its app.
Not surprisingly, questions over Kalanick's hardball tactics are not going down well at the company's San Francisco HQ, along with worries that money is being burned up in so many different ventures.
Several top executives have quit over the past two months.
One female engineer went public with scathing sexual harassment and discrimination allegations after she left the firm.
Uber has also been accused of using a secret tool known as Greyball to thwart attempts by law enforcement to catch out its drivers in territories where they are not permitted to operate. The company also faces allegations that it stole technology for its driverless cars from Google.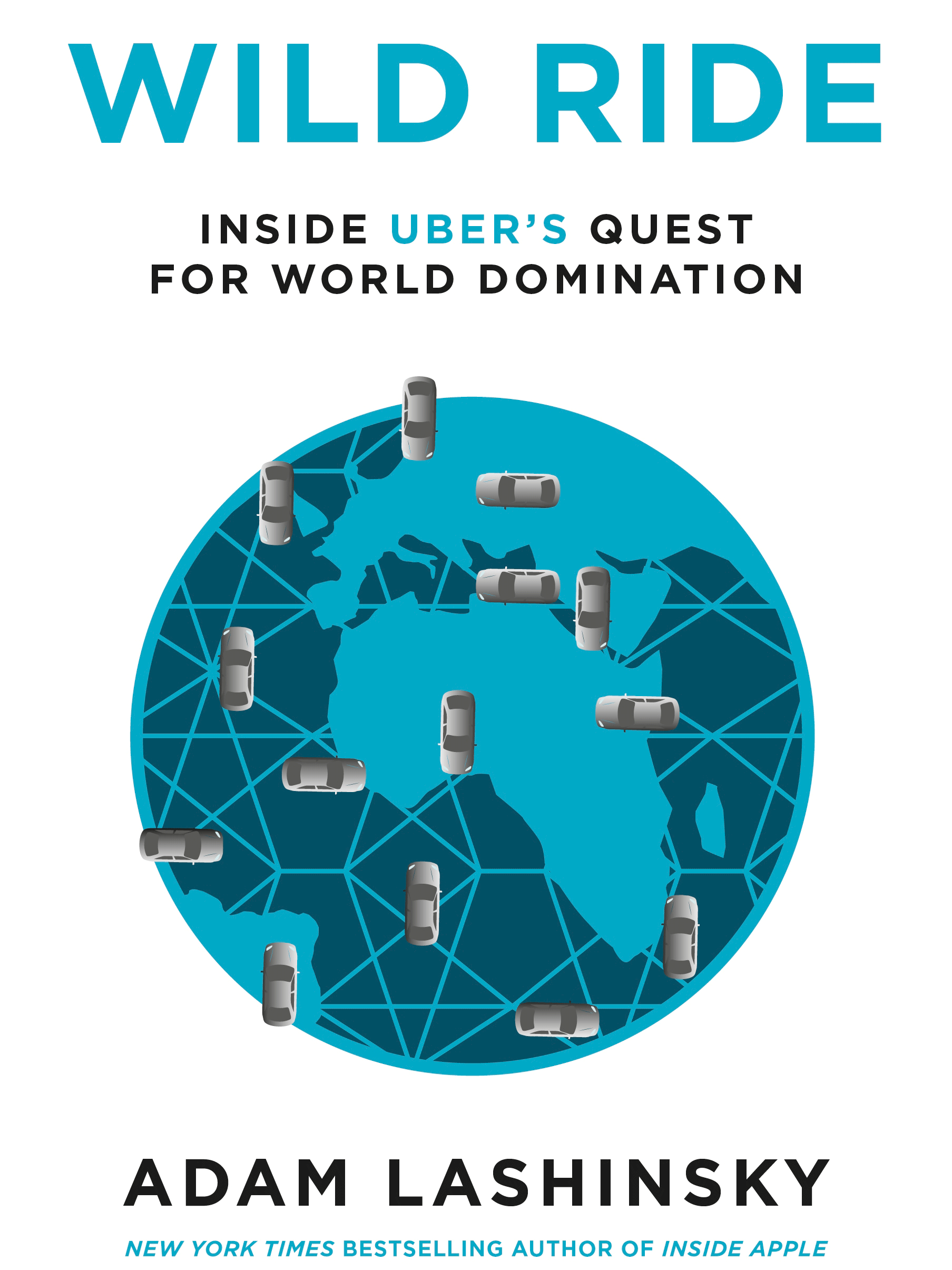 On a more political note, Kalanick quit President Trump's business advisory group after Uber riders deleted the app en masse in protest over Trump's refugee ban – even though Uber had already criticised the ban.
Then came the recently leaked film of Kalanick ranting at one of his drivers who had complained about conditions, not a good look.
Add to this the widespread belief that once Uber gains entry to new markets and destroys local taxi services, that it will jack up prices and become just another monopoly supplier, and you have the perfect storm. 
Yet investors are still pumping in the cash despite Uber losing $3bn last year on revenues of $6bn. 
Since launch, more than $12bn in capital has been raised from around 80 investors ranging from Hollywood stars like Leonardo di Caprio and musicians like Jay Z to Wall Street giants, Goldman Sachs and BlackRock. They keep coming too – the latest being German media mogul Alex Springer. 
Will they stick by him if the scandals keep coming? Lashinsky reckons Kalanick knows he must smarten up his bad-boy image, as witness his decision to bring Arianna Huffington on board and to hire a chief operating officer in the mould of Sheryl Sandberg at Facebook.
He's also been reining in businesses that are not working, China being the best example of withdrawing – last year Uber China was sold to its rival Didi Chuzing in which Uber retains a stake. 
But longer term, expect more fireworks. Kalanick and Camp have majority voting rights and neither of them are in any hurry to float just yet.
"He's made a career out of flying as close to the flame as possible," says Lashinsky. "It has still not dawned on him how much bigger the flame is now than it used to be, and I can't tell if he ever will." That's for the sequel perhaps. "Even I can't keep up with the daily news and relentless negative commentary."
'Wild Ride: Inside Uber's Quest for World Domination' by Adam Lashinsky is published by Portfolio Penguin and will be on sale from 25 May.
Reuse content