Sir David Amess, the Conservative MP for Southend West who was returned with an increased majority of more than 14,000 in last month's general election, doesn't miss a trick.
He has tabled an early day motion (EDM) congratulating Southend FC on their promotion to the first division. Sir David cannily adds that the "magnificent achievement" of the Shrimpers, as the club is known, means "the case for Southend to be made a city is now irresistible".
If that's the case, then the MPs for Bournemouth East and West, Tobias Ellwood and Conor Burns, need to get their acts together and start demanding that my far superior seaside home town is granted city status, given the Cherries' even mightier feat of winning the Championship. Together with seven miles of golden beaches, streets enriched with theme bars, and a hot air balloon, possessing a Premiership football team surely makes that argument overwhelming.
EDMs are rarely debated and too often are used mainly to get a headline in the local press. On occasion, though, they are effective in drawing ministers' attention to issues they have missed; and even when they are not debated they can still demonstrate the mood of the House of Commons.
It's obviously early days in this new Parliament, but it's noteworthy that the Labour leadership candidate Mary Creagh has submitted an EDM on Thomas Cook and Christi and Bobby Shepherd. In 2006, the seven- and six-year-old siblings were found in a Corfu hotel by a chambermaid, having died from carbon monoxide poisoning.
A recent inquest found that they were unlawfully killed and Thomas Cook, the tour operator, had breached its duty of care by failing to identify a faulty gas boiler. The Crown Prosecution Service pledged this week to re-open the case, though a 2010 criminal trial in Greece cleared Thomas Cook reps of any responsibility. Instead, three hotel employees ended up in jail.
There have been all sorts of unseemly outcries over the amount of compensation that Thomas Cook received in compensation, which dwarfed the £700,000 pay-out shared by the parents.
The EDM notes that the holiday firm's current chief executive, Peter Fankhauser, claims Thomas Cook has "nothing to apologise for", and that the boss at the time, Manny Fontenla-Novoa had "exercised his right to remain silent at the inquest"; it also demands a review of the estimated £10.5m share payout due to Harriet Green, who led the company from 2012 to 2014. It should be added that Thomas Cook finally apologised last month and Ms Green has promised to hand a third of her haul to charity.
EDMs might be largely self-serving, but this one shows that the mood of the House, as well as the public, is against the holiday group. Thomas Cook executives be warned: ministers will not have missed that MPs and the public are furious over its behaviour.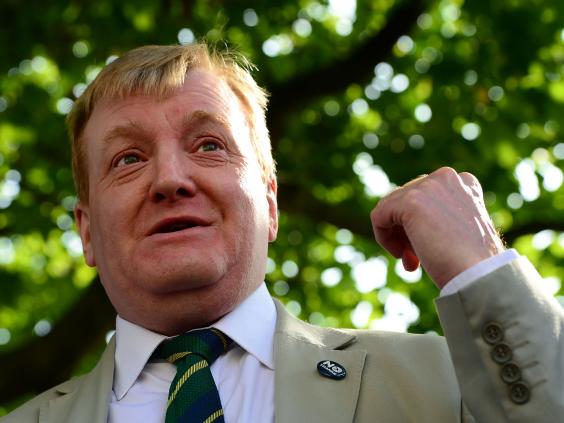 A man who stood up to the banks, as well
History will record Charles Kennedy as Parliament's most effective opponent of the Iraq War, a party leader who stood against invasion not as a pacifist, but because he recognised the folly of abandoning international due process.
Although his opposition was not immovable in the vein of Tony Benn and Ken Livingstone, it is Mr Kennedy who is most associated with the Hyde Park anti-war demonstration that was attended by around one million protesters 12 years ago.
Mr Kennedy was that rare politician: one who could listen to and accept different sides of an argument so as to reach his own conclusion, or at least help provide nuance to his existing position. This was no mere "Chatshow Charlie", as he was unfairly dubbed, but an astute politician who cleverly laced principle with humour and everyday language to widen both his own and his party's appeal.
Having covered the financial crisis from the August 2007 credit crunch onwards, my abiding memory of Mr Kennedy comes from long after his seven-year tenure as leader of the Liberal Democrats. On Question Time four years ago, Mr Kennedy accused executives at the two state-bailout banks, Lloyds and Royal Bank of Scotland, of "waving two fingers to Parliament, democracy and all of us" over the size of planned bonuses.
Shortly after Bob Diamond, then Barclays' chief executive, had foolishly declared that the "time for remorse" from banks over the financial crisis was over, Mr Kennedy had succinctly summed up the thoughts of most of the country on national television. In the depths of the crisis it was a devastating attack.
In his final months as an MP, Mr Kennedy again took on RBS, fighting the closure of a branch in his Ross, Skye and Lochaber constituency. In February, Mr Kennedy wrote to the RBS chief executive, Ross McEwan, asking the bank to "open their eyes to the reality of how this closure will impact" the Highlands village of Kinlochleven.
By then, though, Mr Kennedy's political capital was spent, and three months later he lost the seat he had held since 1983. The well-known struggles with alcoholism, the recent loss of his father and that electoral defeat brought a sad ending to the life of one of our most brilliant post-war politicians. But his intervention over Iraq has earned Mr Kennedy at least a paragraph in the history books. Let's hope that his attacks on the banks will garner him a footnote as well. RIP.
Reuse content