Phones 4U collapses, with the threatened loss of 5,000-odd jobs, and the blame game begins. John Caudwell, the founder of the mobile phone retailer, who sold out in 2006 to private equity for £1.46bn, is in no doubt who is responsible. The decision of the networks Vodafone and EE to end their contracts with the retailer was the "most ruthless thing I've ever seen in 40 years in business", he raged. No question, although he admitted to having no proof that they were acting in cahoots.
He also raised the role of Carphone, which stands to benefit from its major competitor's demise. "I'd like there to be an investigation into whether there's been collusion between Carphone Warehouse and the networks," he said.
There is no evidence that the mobile giants acted together, or that they joined with Carphone, both of which are denied.
Others point an accusing finger at Phones 4U's private equity owner BC Partners, saying it drove the company too hard, failing to invest enough in the business. There's no doubt that compared with Carphone, BC Partners' retailer operated as a poor second. Its branches were shabbier, its staff was not as experienced or as knowledgeable, and it went in for the downmarket practice of accosting pedestrians on the street and trying to tempt them inside. Customers often went to Phones 4U only if, for some reason, Carphone did not have what they wanted or the queue there was too long.
Having said that, Phones 4U was a sound business, clearing upwards of £100m a year in profits. "Phones 4U was well-run and profitable, and completely sustainable," Caudwell said.
He's right, although BC Partners seemed to display little long-term faith in it. The private equity investors made sure the equity they put in was repaid, making Phones 4U pay them a special, one-off dividend of £200m. So the owner was protected, come what may.
What did transpire, since BC Partners bought it in 2011, was a change of strategy by the networks. Finding new growth opportunities difficult, they turned their attention to one obvious area: the amount they were paying to middlemen to sell their products.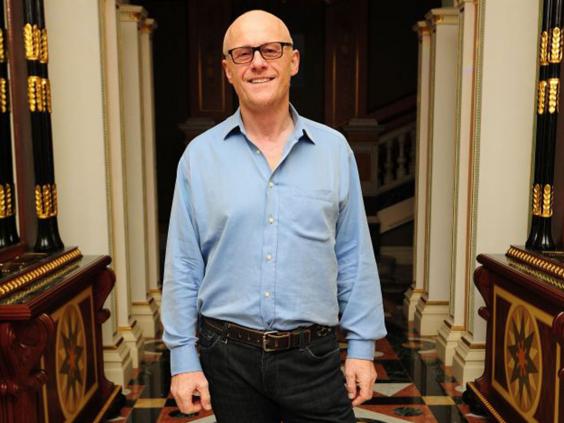 There was no reason why, they believed, they could not do it themselves. First to make a move was Three. The Hutchison Whampoa operator withdrew, saying it would do its own retailing. Vittorio Colao, Vodafone's chief, also indicated that his company was thinking along the same lines. O2 then dropped Phones 4U after poor sales.
That left Phones 4U with two suppliers, Vodafone and EE. Over at Carphone, its boss Charlie Dunstone, it is now clear, could read the signs – he merged his stores with the electrical retailer Dixons.
Not only did this give Carphone added scale, and in the parlance of the industry, "connectivity", it also forced the removal of 150 Phones 4U concessions in Dixons' Currys and PC World stores. Phones 4U was now down to two suppliers and had dropped from 700 to 550 outlets.
In stepped Vodafone. The company looked long and hard at buying Phones 4U, but then withdrew.
Then, suddenly, Vodafone pulled its contract with Phones 4U, and, soon after, EE followed suit. The behaviour of Vodafone is strange – one minute it was thinking of acquiring the business, the next it's effectively consigning Phones 4U to the scrap-heap by terminating the chain's one remaining supply relationship. As Caudwell maintains, the timing of the EE and Vodafone decisions, just days apart, "stinks".
Nor does it make sense for them to single out Phones 4U. Why, if they are so intent on removing the middleman, as they claim, and selling their products direct to the consumer, have the not made the same move against Carphone?
Caudwell's view is that whether Carphone is friendly and supportive or not, the networks will eventually go for Carphone as well. They targeted the weaker Phones 4U, and "once the dust is settled they will be in very good shape to start a further action, against Carphone. The die is cast."
One network tried to claim that it was getting better deals from Carphone – hence it survives and Phones 4U does not. Caudwell pooh-poohed this notion. "If Vodafone was not happy with Phones 4U they could have played hard-ball and pushed for better terms. Instead, they closed it down. They've got long-term relationships with Phones 4U – it would not have been difficult."
Carphone is sitting pretty, for now. Its market share is bound to increase. But if the networks stick to their policy of doing their own selling, for how long?
Trying to fathom who, exactly, brought down Phones 4U is hard to fathom. It was not one organisation that was responsible but four: BC Partners, which did not love it enough; Carphone, which did exactly what Phones 4U did but better; and EE and Vodafone, which thought they could go it alone.
I'd add a fifth subject for shouldering some of the responsibility. He won't like it, but Caudwell himself should bear some of it for selling to Doughty Hanson, another private equity house, in the first place. Doughty Hanson later sold to BC Partners.
By selling to private equity, Caudwell handed his company to hard-nosed financial engineers who wanted a quick return and a smart exit. From that point on, arguably, Phones 4U's chances of ever becoming a growing, booming business with a market-leading, long-term future were curtailed.
The other loser in all this, apart from the staff at Phones 4U, is the consumer. As Caudwell asserts: "Margins are bound to be increased, customers will pay more. Phones 4U kept the market aggressive and competitive. Now it will be a lot gentler."
While one single entity may not be the cause of Phones 4U's demise, the competition authorities, if they're doing their job, may want to ask whether it can be right that the mobile phone market is in the clutches of a few major players.
That, at the very least, deserves proper scrutiny.
Reuse content