Banks matter more than politics, or so it would seem in the United States. On Tuesday next week, voters will elect a new House of Representatives and one-third of the Senate, together with 38 state governors and 46 state legislators. So it is big.
The balance of probability seems to be that the Republicans will take control of the Senate and well as the House, so we will have a Democrat President with both houses of Congress against him. Gridlock. But we have gridlock already.
We had the shutdown of the government, the "fiscal cliff", the inability of the President to get anything done. Yet the economy is doing pretty darn well.
The US has had the fastest recovery of any of the G7 economies, albeit slower than after previous recessions. Unemployment is down to 5.9 per cent. The fiscal deficit probably below 3 per cent, and inflation stable at 1.7 per cent.
Democrats on the blacklist
Democrats on the blacklist
1/5 Ted Kennedy

The late senior senator from Massachusetts died in 2009 and can come to no harm from the Clintons now. That he is scored a seven is no surprise. Ted, the book says, 'had slashed Hillary most cruelly of all, delivering a pivotal endorsement speech for Obama just before the Super Tuesday primaries that cast her as yesterday's news and Obama as the rightful heir to Camelot'.

2/5 Chris Van Hollen

A congressman from Maryland, he was chairman of the party's campaign committee in 2008 and, as was proper, didn't take sides until he calculated Obama had all the delegates he need. His sin seems to have been that he committed to Obama one day before Clinton formally conceded. Still, last week he professed to be perplexed to be on the list: 'It's a mystery to me,' he said.

3/5 John Kerry

Then the junior senator from Massachusetts, Kerry carried weight because he had been the party's flag-bearer in 2004. Since then he has had to step into Clinton's shoes as her successor at the State Department. 'Secretary Clinton's advice and guidance were both generous and insightful as he transitioned into his role as Secretary of State,' a spokesman insisted.

4/5 Claire McCaskill

A senator for Missouri – an important bellwether state – McCaskill was already in bad odour with Clinton when the primary battle began. Still, there may have been some expectation from the Clinton camp that the senator would have forgotten old wounds and declared herself for Clinton if only out of gender solidarity. Instead she became the first female senator to ditch her.

5/5 Jay Rockefeller

A veteran senator from West Virginia, Rockefeller might have been expected to follow the lead of Democrats in his state who gave Clinton an easy victory in their primary. But in February 2008, he declared himself firmly for Obama, citing the then Illinois senator's opposition to the Iraq War. His endorsement helped blunt Clinton's claim that Obama had no foreign policy credentials.
Tomorrow, we will get third-quarter GDP figures and the general expectation is for them to show growth of around 3 per cent annual rate, maybe a little more.
And if you want a more direct measure of the mood of the US, car and light vehicle sales in the third quarter were the highest for eight years.
Some will argue that this contrast between the fortunes of the economy and the ultimate custodian of the recovery, a Democratic administration, suggests a lack of appreciation on the part of the electorate of just how difficult it has been to get things moving again.
Attacks by Republicans on the Federal Reserve, the other key custodian, seem even more unreasonable. But having spent most of the past month in the US, from Maine to Montana, the cranky attitude of the electorate seems to me more a function of the self-confidence and resilience of Americans than a criticism of the administration.
Most people – sadly not all of course – are doing better, but that is thanks to their own hard work, and nothing to do with politicians.
But there is a puzzle here. Why is the US recovery better than that of the rest of the developed world? From a continental European perspective it seems particularly tough that the country that caused the downturn should be the first to escape from it – though that proposition would certainly not be accepted in the US.
It is too early to give any sort of definitive explanation but we can see bits of it. Part of the answer is probably the energy revolution, for fracking in North Dakota has not only cut oil prices in the US but given manufacturing industry access to cheap gas. That has given it a competitive advantage over industry everywhere else in the developed world.
But a bigger part is that the US fixed its banking system more quickly than the UK, and much more quickly than the eurozone. By getting the banks lending again, the US has given a boost both to industry and to consumers.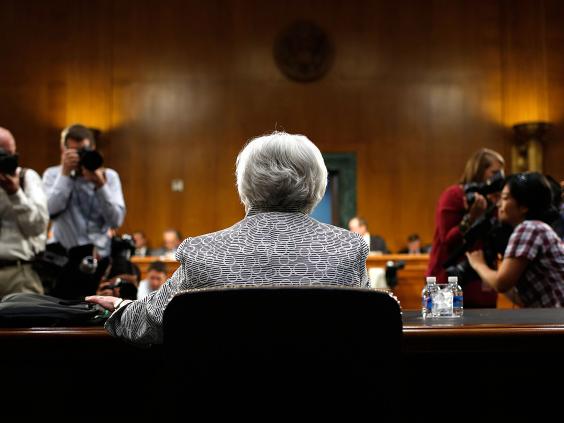 The car companies in particular have been able to offer cheap finance and low leasing terms to people who would otherwise not qualify for a loan or be able to have a new vehicle. That they have been able to do so is thanks largely to the policies of the Federal Reserve.
That leads to the biggest question of all: what happens when the Fed tightens policy? It has already tapered down its monthly purchases of US treasury securities, and some time next year it is expected to start increasing interest rates.
The wobble on Wall Street of the past few weeks was triggered by these concerns, and values even now remain extended. But just as it has been possible to have a roaring bull market in shares alongside a muted recovery in the economy, it should be possible to have sustained growth alongside a sideways movement in share prices.
That has often happened before at this point in the economic cycle. In any case, investors are adults, and an eventual increase in interest rates is surely priced into their expectations.
So the prospect for the US, notwithstanding the voters' apparent dislike of politicians, notwithstanding their distrust of Wall Street and notwithstanding their suspicions about the power of big business, is one of economic success. That success is unevenly shared, which to some extent may explain the sour mood. It is certainly a scar on the economy, and so the next task will be to think through ways in which middle-income earners are able to increase their standard of living.
That is too huge a subject to tackle here, except to observe that there are small signs in the data that the real median income of Americans is starting to rise again. About time too, they think.
If Lloyds is doing a bunk, let's make use of its banks
What will happen to our high streets as bank branches dwindle? Well, they won't disappear altogether, but the news that Lloyds Bank plans to shut another 200 branches will have sent a shiver down the spines of commercial landlords. We can't have our town centres entirely populated by estate agents and charity shops.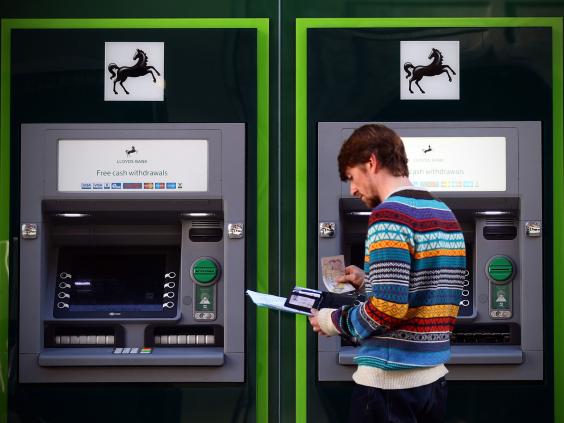 It is one of the mysteries of the property business that there are some types of activity that rationally should not need a physical central location but still have them, while others that you would think do need to be on the high street evidently can't afford to stay there.
The banks have been steadily running down their branch networks and, just as importantly, transforming them from places where people queue up to pay in or take out cash to places where they are sold services.
Banks need some space on the high street, just not as much as they have at the moment. Estate agents don't need storefronts at all – you can see everything online – but there they are. The face-to-face interaction is vital. By contrast, stores selling the day-to-day things we actually need are shutting down.
Not many of us want a high street where we can buy a flat but can't buy a screwdriver. So what's to be done? Here are two pointers: the first is to accept that towns sometimes have physical infrastructure they no longer need; factory towns have been particularly hard hit.
The second is that the market, left to itself, will find uses for high-quality property in good locations. Bank branches, mostly, have those two characteristics. So Lloyds bunking out is an opportunity for something less boring than banking.
Reuse content