Being more productive is about working smarter, not harder, and making the most of each day.
While this is no easy feat, getting more done in less time is a much more attainable goal if you're not sabotaging yourself with bad habits.
Here are 13 things you should stop doing right now to become more productive:
---
1. Impulsive web browsing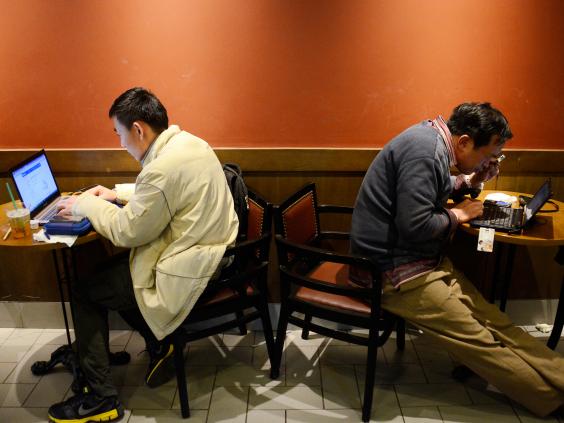 Since most of us have access to the internet at work, it's easy to get side-tracked looking up the answer to a random question that just popped into your head.
That's why Quora user Suresh Rathinam recommends writing down these thoughts or questions on a notepad. This way, you can look up the information you want later, when you're not trying to get work done.
---
2. Multi-tasking
While many people believe they are great at doing two things at once, scientific research has found that just 2% of the population is capable of effectively multi-tasking.
For the rest of us, multi-tasking is a bad habit that decreases our attention spans and makes us less productive in the long run.
---
3. Checking email throughout the day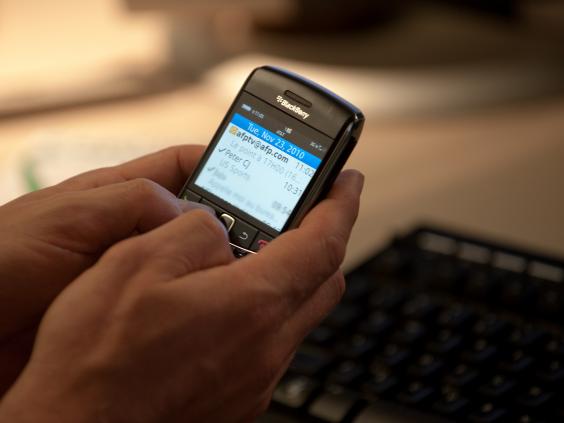 Constant internet access can also lead people to check email throughout the day. Sadly, each time you do this, you lose up to 25 minutes of work time. What's more, the constant checking of email makes you dumber.
Instead, strategy consultant Ron Friedman suggests quitting Outlook, closing email tabs, and turning off your phone for 30-minute chunks of deep-diving work. 
---
4. Moral licensing
Whether it's a new diet, workout routine, or work schedule, one of the most difficult things about forming a new habit is the urge to cheat as a reward for sticking to a routine for a while.
This idea that we "deserve" to splurge on fancy meal after being thrifty for a week is called "moral licensing," and it undermines a lot of people's plans for self-improvement
Business picture of the day
Business picture of the day
1/34 Global sales of UK food and drink hit the £20bn mark for the first time - Tuesday February 21

Global sales of UK food and drink have hit the £20bn mark for the first time in history, as the Government prepares to ramp up its focus on international trade following the UK's decision to leave the EU.

Getty

2/34 Plastics industry 'pressured UK Government to cut recycling targets' - Friday February 17

Recycling targets in the UK were cut last year after successful lobbying from the plastics industry, a freedom of information request by Greenpeace has revealed. The Government came under fire last year after it announced that targets for plastic recycling would be reduced from 57 per cent to a mere 49 per cent for 2016 and then increased by 2 per cent each year to 2020, to a maximum of 57 per cent by 2020.

AFP/Getty

3/34 Inflation hits 1.8% as post-Brexit pound weakness feeds through to high street - Tuesday February 14

UK consumer price inflation jumped to 1.8 per cent in the year to January, from a rise of 1.6 per cent in the year to December, as the slump in the pound since the Brexit referendum continued to trickle through to the high street. According to data from the Office for National Statistics published on Tuesday, January's rise was the biggest since June 2014. But the jump narrowly missed analyst expectations for a 1.9 per cent increase, just below the Bank of England's official 2 per cent target.

Getty Images

4/34 Lettuce crisis hits those who love it most: hungry British sea turtles - Friday February 10

The UK's vegetable crisis has not only gripped the country's supermarkets and healthy eaters, but also a bale of 12 hungry green sea turtles in aquariums across the country. Eight aquariums run by the company Sea Life are calling on visitors to spare lettuce or broccoli for their shelled inhabitants who, as a result of a shortage of some vegetables in the UK, are missing out on their favourite meals.

GREG WOOD/AFP/Getty Images

5/34 Tim Cook met Theresa May and said the UK would be 'just fine' post Brexit - Thursday February 9

The chief executive of Apple has told Prime Minister Theresa May that he is "very optimistic" about the UK's future outside of the European Union. Tim Cook met Ms May at Downing Street on Thursday morning and reiterated the tech giant's plans to build a new UK headquarters at the Battersea Power Station as proof of the company's support of the UK.

Getty

6/34 Brexit: Bank of England upgrades growth forecasts but still expects UK economy to be hit - Thursday Ferbruary 2

The Bank of England has dramatically upgraded its growth forecast for this year but stressed that households will still experience a major squeeze on incomes due to rising inflation. In its latest Inflation Report, the Bank upgraded its 2017 GDP growth forecast to 2 per cent, up from 1.4 per cent in November. The revision is certain to be seized upon by Brexiteers as evidence that the economy will not suffer from leaving the European Union and that previous economic warnings from the Bank have now been exposed as scaremongering. Yet the Bank's forecasts continue to project a growth slowdown in 2018 and 2019, with GDP expected to expand by 1.6 per cent and 1.7 per cent in those years.

Getty

7/34 Founder of Morrisons supermarkets dies at the age of 85

Sir Ken Morrison, the founder of supermarket chain of Morrisons, who was instrumental in growing the company into one of Britain's leading retailers, has died at the age of 85

Rex

8/34 Boohoo staff can get fired 'for smiling' - Monday January 30

Employers working for online fashion retailer Boohoo.com risk getting fired for smiling or checking their mobile phones, an investigation by Channel 4 has found. The investigation comes after online fashion retailer Asos was accused last year of exploitative working practises with staff reportedly unable to take regular water and toilet breaks for fears of missing targets. The company denied those allegations.

Getty Images

9/34 Tesco to buy wholesaler Booker in £3.7bn deal to create 'UK's leading food business' - Friday January 27

Britain's biggest retailer announced that it was merging with Booker, the UK's top food wholesaler, in a £3.7bn deal. In a joint statement, the two companies said that the combined group would bring benefits for consumers, independent retailers, caterers, small businesses, suppliers, and colleagues, and deliver "significant value to shareholders".

Tesco

10/34 Tobacco giant Imperial Brands scraps chief executive pay rise - Thursday January 26

The chief executive of Imperial Brands, the maker of Gauloises and Winston cigarettes, is unlikely to get a pay rise this year in what seems to be another battle over boardroom greed. Alison Cooper received a total pay package of £5.5m in the last financial year, up from £3.6m the year before. ADVERTISING inRead invented by Teads READ MORE Link between high executive pay and performance 'negligible' A new pay policy that would have had the effect of taking Ms Cooper's remuneration to £8.5m in 2017 was expected to be put to a shareholders' vote on 1 February. However, in an announcement to the stock exchange on Thursday, Imperial Brands said it would not put the policy to a vote as originally planned.

Rex

11/34 The Dow Jones Industrial Average has just reached 20,000 points for the first time ever - Wednesday January 25

Wall Street's Dow Jones Industrial Average stock index on Wednesday hit the 20,000 mark for the first time in its history. In morning trading in the US, the index added around 0.5 percent to surpass the psychologically important threshold and take its gains since this time last year to 23.8 per cent according to Thomson Reuters data.

Thomson Reuters Eikon

12/34 HSBC to close 62 high street branches in 2017 resulting in up to 180 job cuts - Tuesday January 24

HSBC plans to close 62 branches this year, resulting in up to 180 job losses, in response to the rising popularity of online and mobile banking, the bank announced on Tuesday. In a statement, HSBC said that over the past five years, the number of customers using HSBC branches had fallen by almost 40 per cent and 93 per cent of customers' contact with the bank is now done on the telephone, internet or via smartphone. A total of 97 per cent of cash withdrawals are made via an ATM.

Getty

13/34 Theresa May criticised by top economists for trying to 'have her cake and eat it' with Brexit - Wednesday January 18

Top economists and strategists have warned that Theresa May's vision of Brexit lacks credibility and clarity, a day after the Prime Minister delivered an agenda-setting speech on Britain's future outside the EU. In her speech in London on Tuesday, Ms May confirmed that Britain will leave the EU's single market to regain control of immigration policy and said that she wants to renegotiate the UK's customs agreement and seek a transition period to phase in changes all while remaining a "best friend" to the bloc.

Getty

14/34 Fiat loses $2.3bn in stock value plunge after diesel emissions accusation - Thursday January 12

Shares in Fiat Chrysler plunged on Thursday after US authorities said that the carmaker had violated the Clean Air Act by allowing excess diesel emissions in some vehicles. The US Environmental Protection Agency (EPA) accused the company of using software that allowed excess diesel emissions in just over 100,000 US trucks and SUVs sold since 2014. READ MORE Six senior Volkswagen employees charged over emissions scandal Shares listed in Europe were recently trading around 18 per cent lower on the day. Shares in the US fell 16 per cent before being halted from trading, wiping $2.3bn (£1.88bn) off the company's market value.

15/34 Rising inequality behind Brexit and Trump victory is top global threat for the next decade, says WEF - Wednesday January 11

A rise in global income inequality, that already helped spur the Brexit vote and Donald Trump's election victory, are expected to shape world developments over the next decade, according to the World Economic Forum. For a report published ahead of its annual summit in Davos next week, the WEF surveyed 750 risk experts and found that rising income and wealth disparity were cited as the most important trends in determining global developments over the next 10 years.

Getty

16/34 Mayor Sadiq Khan axes new Routemaster bus from the streets of London - Friday January 6

London Mayor Sadiq Khan has ended any hopes to purchase new Routemasters bus for the capital's streets as he tries to balance the books on London's transport budget. Once called 'Boris buses' named after his the previous mayor, every bus would cost around £350,000 each, or around £50,000 more than an ordinary bus. But the new mayor has promised to freeze purchases of the vehicles, which were criticised for being expensive and sauna-like conditions.

Getty Images

17/34 FTSE closes 2015 at record high - Friday December 31

Britain's blue chip FTSE 100 set a new record on the last day of trading of 2016 after climbing to record closing highs for two consecutive days. The blue-chip index gained 22 points or 0.3 per cent, to finish at 7142 points on Friday, its third closing high in as many days and a new intraday high.

AP

18/34 Hatton Garden: London's famous diamond quarter under threat from Brexit and rent hikes - Thursday December 29

London's world famous jewellery quarter could face extinction due to soaring business rates, rent rises and the aftermath of Brexit. Hatton Garden was the centre of the world's diamond market, but traders are fighting to bring back the glory days, as they are squeezed by rising rents and the uncertainty created by the UK vote to leave the EU.

Reuters

19/34 World's oldest bank Monte dei Paschi di Siena on brink of £17bn Italian state bailout - Thursday December 22

The world's oldest bank, Monte dei Paschi di Siena, is poised for a multi-billion state bailout after it admitted on Wednesday that a private rescue plan was unlikely to succeed. The Italian parliament looks set to step in to save Monte dei Paschi di Siena, recently judged the weakest of the European Union's major banks, over the next few days using a new €20bn (£17bn) rescue fund designed to prop up Italy's struggling lenders.

Getty Images

20/34 NHS overcharged by 12,000% for hydrocortisone tablets by drug company Actavis, CMA claims - Friday December 16

Pharmaceutical company Actavis has been accused of overcharging the NHS by raising the price of hydrocortisone tablets by more than 12,000 per cent over the course of eight years. Hydrocortisone tablets are used by people with adrenal insufficiency, a life-threatening condition where their adrenal glands do not produce enough natural steroid hormones.

AFP/Getty

21/34 Solar power becoming world's cheapest form of electricity production - Thursday December 15

Solar power is becoming the cheapest way to generate electricity, according to leading analysts. Data produced by Bloomberg New Energy Finance (BNEF) showed the cost of solar in 58 lower-income countries – including China, Brazil and India – had fallen to about a third of levels in 2010 and was now slightly cheaper than wind energy.

Jungle Herbs & Spices/Facebook

22/34 Italy's largest bank Unicredit plans to slash 14,000 jobs over next two years - Tuesday December 13

Getty

23/34 Donald Trump knocks $3.5bn off Lockheed Martin market value with one tweet - Monday December 12

Barely a week after taking shots at Boeing, Donald Trump took aim at Lockheed Martin's F-35 fighter jet programme, saying the cost was "out of control".Following the tweet on Monday morning, shares of the aerospace company plunged by more than 4 per cent in early trade. Based on the number of shares outstanding, the tweet has shaved just over $3.5bn from Lockheed's market value.

Getty

24/34 Brexit: Banks in 'advanced talks' over mass move to Paris, says French regulator - Thursday December 8

Leading international UK-based banks are in advanced stages of planning to shift operations to Paris as London braces for the impact of Brexit, France's chief financial regulator has said. Paris is among a number of European cities seeking to woo firms considering a move away from London to maintain their access to EU markets, and faces competition from Dublin, Frankfurt and Luxembourg, among others.

Reuters

25/34 Pfizer fined record £84.2m for overcharging NHS 2600% -Wednesday December 7

Drug firms Pfizer and Flynn Pharma have been fined nearly £90m by the UK's competition watchdog for "unfair" pricing to the NHS after hiking up the cost of an anti-epilepsy drug by up to 2,600 per cent. The Competition and Markets Authority (CMA) said these "extraordinary price rises" have costs taxpayers "tens of millions of pounds".

Getty

26/34 Prime Minister Theresa May visits constituency ahead of Small Business Saturday - Friday December2

The prime minister, Theresa May, visits butcher J&S Rook in her constituency of Maidenhead, ahead of Small Business Saturday

Stefan Wermuth PA Wire/PA Images

27/34 Oil prices soar as Opec countries agree first oil output cut in eight years - Wednesday November 30

Opec countries have agreed their first supply cut in eight years, sending the price of crude surging more than 8%.

28/34 Stores far from overwhelmed as Black Friday sales begins - November 25

People stream into the Apple store on 5th Avenue on Black Friday in New York . Crowds were thin at U.S. malls and stores on Black Friday morning, formerly the traditional start of the holiday shopping season, with stores opening earlier and online sales expected to take the biggest share of gains in retail sales over last year. In the New York and Chicago areas, shoppers said stores were less busy than previous years on the day after the Thanksgiving holiday. The pictures similar in the UK the action has shifted from high street stores to become a predominantly online event

Reuters

29/34 Nintendo shares jump after it announces the launch date for Super Mario Run - Wednesday 16 November

The hugely anticipated game is an attempt to capitalise on the smartphone gaming market after the phenomenal success of Pokemon Go.

Getty

30/34 Pound rises as High Court rules against Theresa May triggering Article 50 without Parliament - Thursday November 3

The pound has risen against all of its major peers on Thursday after the Government announced it cannot trigger Article 50 without parliament approval and the Bank of England said it is no longer expecting to cut interest rates this year.

31/34 Heathrow third runway poses 'serious obstacle' to fight against climate change - Tuesday October 25

Environmental groups expressed dismay at the Government's decision to give a third runway at the airport the go-ahead – and Greenpeace vowed to challenge it in the courts. Allowing Heathrow to expand will create "a serious obstacle" to meeting the UK's commitments on climate change and reducing air pollution, a leading scientist has warned.

Reclaim the Power

32/34 Nearly 10,000 people in China apply for one job - Monday October 24

Nearly ten thousands Chinese jobseekers are competing for one position: an officer worker at a political organisation.China's annual civil service recruitment drive began on October 15, with more than 27,000 vacancies on offer in over 120 central departments - drawing about 1.4 million applicants this year. Job seekers registering for the civil exams are required to pick the positions they are most interested in when they sign up for the test but one job was more popular than others. China's annual civil service recruitment drive began on October 15, with more than 27,000 vacancies on offer in over 120 central departments - drawing about 1.4 million applicants this year.

Reuters

33/34 Price of wine set to soar as production nears 20-year low - Friday 21 October

Vineyard manager Antonio Navarro looks at grapes ready to be harvested at the Casa Bianchi vineyard in San Rafael

Reuters

34/34 Banks consider 'moving London staff to Luxembourg to get access to EU' - Wednesday 19 October

The head of financial development for Luxembourg said a string of overseas banks and fund managers had explored moving London staff to the tiny country since the Brexit vote. Nicolas Mackel said there had been "strong interest" from US and other non-EU firms assessing their options since June's referendum.

Rex
Instead, try making your goal part of your identity, such that you think of yourself as the kind of person who saves money or works out regularly, rather than as someone who is working against their own will to do something new.
---
5. Putting off your most important work until later in the day
People often start off their day by completing easy tasks to get themselves rolling and leave their more difficult work for later. This is a bad idea, and one that frequently leads to the important work not getting done at all.
As researchers have found, people have a limited amount of willpower that decreases throughout the day. That being the case, it's best to get your hardest, most important tasks done at the beginning of the day.
---
6. Taking too many meetings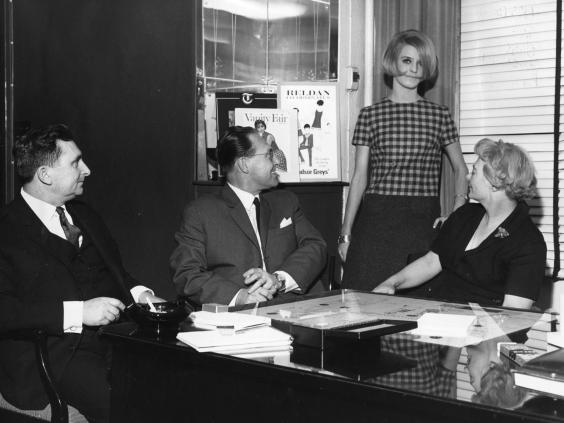 Nothing disrupts the flow of productivity like an unnecessary meeting. And with tools like email, instant messenger, and video chat at your fingertips, it's best to only use meetings for introductions and serious discussions that can only be held in person.
BlueGrace Logistics founder Bobby Harris recommends that people don't accept a meeting unless the person who requested it has put forth a clear agenda and stated exactly how much time they will need. And even then, Harris recommends giving the person half of the time they initially requested.
---
7. Sitting all day
Business consultant and author of "The New How: Creating Business Solutions Through Collaborative Strategy Paperback" Nilofer Merchant shares with TED audiences how she's helped numerous major companies develop successful new ideas: walking meetings.
She recommends forgoing coffee or fluorescent-lit conference room meetings in favor of walking and talking 20 to 30 miles a week.
"You'll be surprised at how fresh air drives fresh thinking, and in the way that you do, you'll bring into your life an entirely new set of ideas," she says.
---
8. Hitting the snooze button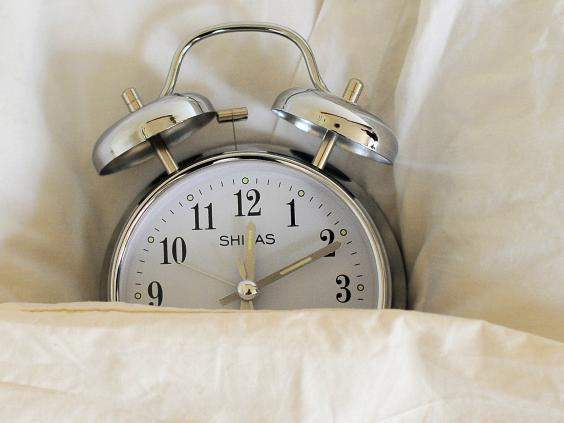 It might feel like pressing the snooze button in the morning gives you a little bit of extra rest to start your day, but the truth is that it does more harm than good.
That's because when you first wake up, your endocrine system begins to release alertness hormones to get you ready for the day. By going back to sleep, you're slowing down this process. Plus, nine minutes doesn't give your body time to get the restorative, deep sleep it needs.
This isn't to say you should cut back on sleep. As Arianna Huffington discusses in her TED talk, a good night's sleep has the power to increase productivity, happiness, smarter decision-making, and unlock bigger ideas. The trick for getting enough sleep is planning ahead and powering down at a reasonable time.
---
9. Failing to prioritize
Some people think having lots of goals is the best way to ensure success — if one idea fails, at least there are plenty more in reserve to turn to.
Unfortunately, this sort of wavering can be extremely unproductive.
Warren Buffett has the perfect antidote. Seeing that his personal pilot was not accomplishing his life goals, Buffett asked him to make a list of 25 things he wanted to get done before he died. But rather than taking little steps toward completing every one of them, Buffett advised the pilot to pick five things he thought were most important and ignore the rest.
---
10. Over-planning
Many ambitious and organized people try to maximize their productivity by meticulously planning out every hour of their day. Unfortunately, things don't always go as planned, and a sick child or unexpected assignment can throw a wrench into their entire day.
Instead, you might want to try planning just four or five hours of real work each day, that way you're able to be flexible later on.
---
11. Under-planning
With that being said, you should take time to strategize before attempting to achieve any long-term goals. Trying to come up with the endgame of a project you're doing midway through the process can be extremely frustrating and waste a huge amount of time.
Harvard lecturer Dr. Robert Pozen recommends that you first determine what you want your final outcome to be, then lay out a series of steps for yourself. Once you're halfway through, you can review your work to make sure you're on track and adjust accordingly.
---
12. Keeping your phone next to your bed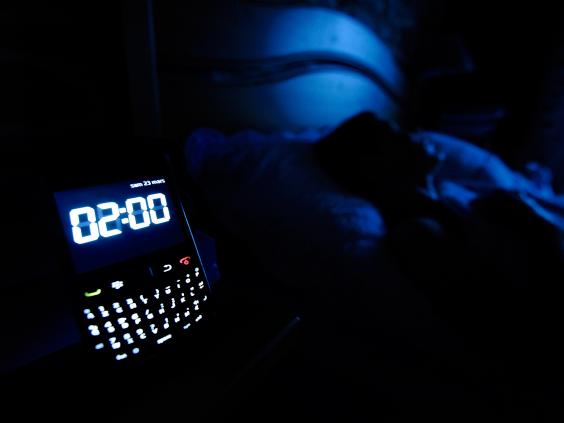 Stop.
The LED screens of our smartphones, tablets, and laptops give off what is called blue light, which studies have shown can damage vision and suppress production of melatonin, a hormone that helps regulate the sleep cycle.
Research also suggests that people with lower melatonin levels are more prone to depression.
---
13. Perfectionism
More often than laziness the root of procrastination is the fear of noting doing a good job, says British philosopher and author Alain de Botton on his website, The Book of Life.
"We begin to work only when the fear of doing nothing at all exceeds the fear of not doing it very well … And that can take time," he writes.
The only way to overcome procrastination is to abandon perfectionism and not fuss over details as you move forward. Pretending the task doesn't matter and that it's OK to mess up could help you get started faster.
---
Aaron Taube contributed to an earlier version of this article.
Read more: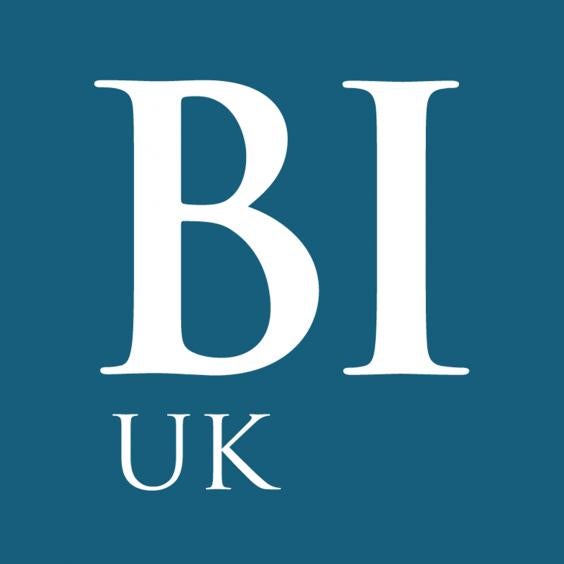 • 13 pictures of the devastating Boxing Day floods
• Another top Chinese executive is 'missing'
• Why Britain has already hit 'peak obesity'
Read the original article on Business Insider UK. © 2015. Follow Business Insider UK on Twitter.
Reuse content