Airbus, the European commercial aircraft manufacturer, opened a new front in its battle with Boeing for dominance of the skies yesterday, with the inauguration of its first factory on US soil. The $600m (£390m) facility, in Mobile, Alabama, will assemble, test and paint the Airbus A320 line, Airbus's most successful family of commercial liners.
On the evening before the inauguration, Fabrice Brégier, the chief executive and president, said: "This is the most game-changing event in aircraft manufacture in decades. Airbus is now truly an American manufacturer, creating a much closer relationship with many of our customers and suppliers." According to Airbus officials, the facility was finished on time and within budget.
The site at Mobile was chosen for a variety of reasons, and increases the company's final assembly lines to four – its headquarters in Toulouse, Hamburg and Tijuan in China. Airbus already had a relationship with Mobile, which sits west of the Florida panhandle on the coast of the Gulf of Mexico. It has the port facilities that Airbus needs in order to import the large components from Airbus's main manufacturing plants in Toulouse and Hamburg, relatively low air traffic and a good supply of qualified staff, many of whom are military veterans.
The company downplayed the significance of low labour costs in Alabama plus the fact that the state has "right to work" laws with low union representation.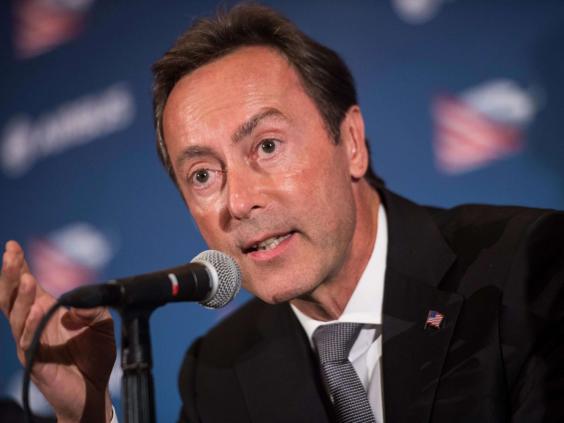 Although Airbus does not have many customers in the United States, the customers it does have are significant, including United Airlines, Delta and American Airlines – the three largest US carriers. The plant in Mobile is expected to employ 1,000 people and increase the GDP of Alabama by $409m annually. It is expected initially to produce approximately 10 per cent of the company's finished aircraft, all of which are destined for the American domestic market.
The significance of building A320s in the US is not lost on Airbus – Barry Eccleston, president of Airbus Americas, said that at least one customer wanted to announce the purchase of aircraft that are "made in America" even before the plant goes into full production. Executives noted the positive impact that European and Japanese car companies had experienced when they started to build plants in the United States. The first plane assembled, tested and painted in Alabama will be delivered to low-cost US airliner Jet Blue in the first quarter of 2016.
The facility in Mobile will produce just four planes a month, with an option to double that number depending on demand. Airbus will produce a newer model A320, the "neo" (New Engine Option), which will improve fuel efficiency and range by approximately 15 per cent. The company also said that it is still gaining market share from Boeing, traditionally the dominant force in the global commercial aircraft industry.
Mr Eccleston said: "The A320 has been so successful that now one takes off every two seconds. Since its launch in 1987, we have taken more than 12,000 orders, with 5,439 still to be delivered. We expect strong further growth in air traffic, with 40 per cent more traffic over the next 20 years."
Sandy Stimpson, the mayor of Mobile, told The Independent that the city has invested approximately $10m in helping Airbus to build the facility, with a possible further $6m depending on growth. "Mobile felt like home to Airbus, which is something generated by the personal interaction we have … One thing that is hardly mentioned is our designation as a manufacturing community, which began when the city was founded 300 years ago. That manufacturing expertise and the existence of a productive workforce also helped Airbus to choose Mobile."
Reuse content