Investors looked on happily as US markets opened strongly on Tuesday morning - leaping 300 points in the first few minutes.
Even as global markets rebounded from China's Black Monday which reportedly wiped $3 trillion in value from stocks around the world, all eyes had turned anxiously to the opening of the US markets.
"I think there are a lot more smiling faces," some one US analyst.
While Chinese stocks tumbled again on Tuesday morning after their biggest decline in eight years on Monday, most other Asian markets rebounded.
European markets recovered almost all their losses from Monday, with most rising at least 4 per cent. They did so in response to moves by China's central bank to bank to cut its key interest rate to support growth.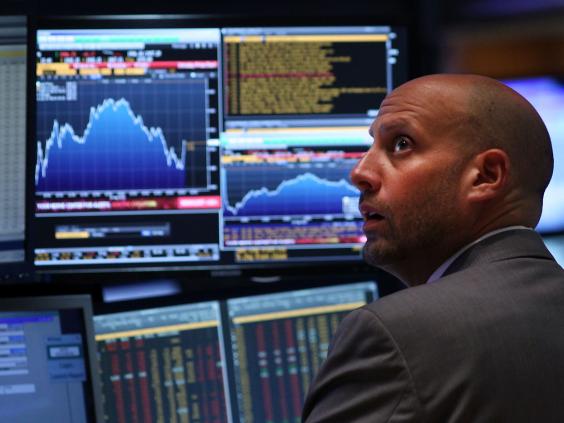 There were also signs early signs that US markets would similarly open higher and that oil prices would rebound. An indication of this was the trading in Standard & Poor's 500 index futures, suggesting New York would also open the day with a strong surge of buying.
Monday's global sell-off was triggered by the sharp drop in Chinese stocks, but experts said there was little change in economic fundamentals to justify such a massive global slide, the Associated Press said.
"There was no clear catalyst for the global stock meltdown. The lack of clarity makes it difficult to assess what is needed to stem the rout," said Bernard Aw of IG Markets in a report.
"A coordinated policy response is critical, and much of this needs to come from Asian economies. A spate of better economic news may help to allay concerns that global growth is not deteriorating. Certainly, improvements in the Chinese economy will be welcomed."
China's problems had global reverberations.
In New York, the Dow Jones plummeted more than 1,000 points before ending the day down 588 points, or 3.6 per cent, in its eighth-worst point decline ever.
The Standard & Poor's 500 sank 3.9 per cent. In Europe, Germany's DAX index declined 4.7 per cent, France's CAC-40 slid 5.4 per cent and Britain's FTSE 100 lost 4.7 per cent.