The City appeared to forgive online retailer Asos's three profit warnings last year, as shares closed up at a 10-month high yesterday.
The boost came as Nick Robertson, its chief executive, hailed a new zonal pricing system as a success after the fashion firm took a battering on its international sales as the pound grew in strength.
Asos could only previously price its products in sterling, so when exchange rates changed, the prices in countries such as the US and Australia rose, leading to a slowdown in rising sales.
But now it can control prices on a country-by-country basis. The problem is, prices have fallen, sending pre-tax profits for the six months to the end of February down 10 per cent, to £18m.
Mr Robertson explained: "Until six months ago, the price of an Asos dress was the same price on all our websites around the world. That was fine when sterling was where it was, but over the past 12 months sterling strengthened, and that meant the prices of our dresses were starting to look expensive to international customers.
"I wasn't able to change that, but now I can show different prices in different territories. It's hit margins and seen us, in Europe, reducing most of the prices and products by 10 per cent to 12 per cent, but it's protected us and needed to be fixed."
He added that profit margins will not fall in the second half of the year as the company tightens up costs in its warehouse, making it cheaper to pick and dispatch garments.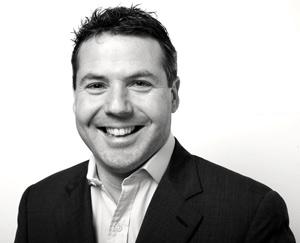 Russia was particularly bad for Asos due to economic sanctions, sending the rouble tumbling in value. It meant customer numbers dropped 50 per cent – the first ever fall for Asos in any territory – after Russia was one of the top five fastest-growing markets for the company last year.
Total sales in the UK grew 27 per cent to £231m, but international sales only rose by 5 per cent, to £305m.
Shares in Asos closed up 99p at 3,728p. The results were released as Mr Robertson explained his reasons for signing a letter supporting the Conservatives' policies that lowered corporation tax.
He said: "This is a personal view and what I would say is I've been a beneficiary of the current Government's policy on corporation tax, and I wanted to put forward my support."
However, he said it was not a call to "vote Tory".
Reuse content