The Thailand stock market fell nearly three per cent in the wake of the deadly bomb blast that killed at least 22 people in central Bangkok, including nine tourists.
Reuters reports that by 4am UK time, the benchmark SET index was 2.7 per cent at 1,371.19 points.
The Thai currency, the baht, is now at a six-year low against the dollar, trading at around 35.5 to $1 (64p), according to the Nikkei Index.
The tourism industry has been particularly badly hit by the blast with hotel groups, Minor International, Central Plaza Hotel and the Erawan Group, which operates the Grand Hyatt Erawan hotel near the bomb site, dropping in value by 10 per cent.
The bomb detonated around 7pm local time in Ratchaprasong, a road intersection and shopping district.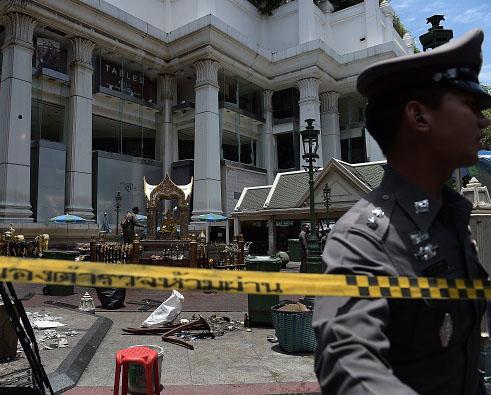 It was near the famous Erawan shrine, a sacred Hindu place of worship that is intensely popular with tourists and Thais.
Thai police safely detonated a second bomb and are believed to have found a third.
No one has claimed responsibility for the attack but a Thai minister said the attack was designed to "destroy the economy".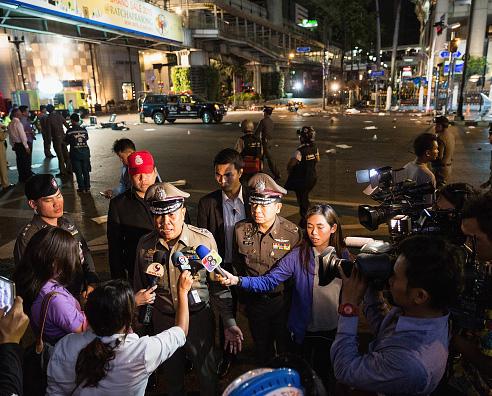 After unrest that saw democratically elected Prime Minister Yingluck Shinawatra ousted from power in May 2014, the tourism industry in Thailand was slowly starting to recover before the attacks.
Finance minister Sommai Phasee told reporters:  "This will have an impact on tourism but it's difficult to estimate the impact on GDP because we are in the off-season now. We will have to wait until October for a clearer impact. We are praying that tourists will forget about this incident by then."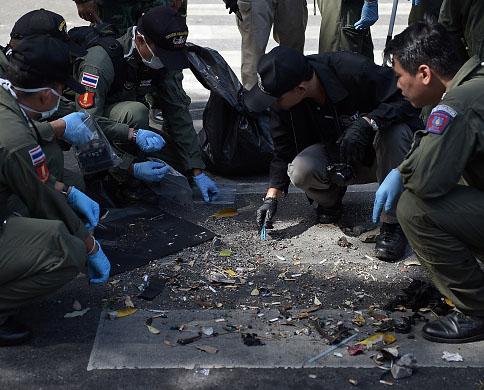 Tour operators have already reported cancellations and Hong Kong authorities have warned its citizens to avoid all non-essential travel to Bangkok.
Additional reporting by Reuters
Reuse content