Bombardier has won a £1 billion contract to supply trains for the Crossrail project in a boost for UK manufacturing, the government has announced.
The contract covers the supply, delivery and maintenance of 65 new trains and the construction of a depot at Old Oak Common in north west London.
The deal is set to create 760 jobs and 80 apprenticeships. When fully operational, the depot will provide 80 jobs to maintain the new fleet of trains. Each train will be 200 metres long with capacity for up to 1,500 passengers.
The government has said the network will boost London's rail capacity by 10 per cent. Canadian Bombardier beat Japan's Hitachi and Spain's CAF to secure the contract.
Mayor of London Boris Johnson welcomed the announcement saying "the trains will not only revolutionise rail travel in London, they will deliver jobs and economic growth".
Transport Secretary Patrick McLoughlin said: "This announcement will mean state-of-the-art trains providing quick, comfortable journeys for the millions of people Crossrail will serve."
Prime Minister David Cameron tweeted: "Great news for Bombardier and Derby with £1bn  contract to make Crossrail trains this morning, supporting 760 jobs #longtermplan."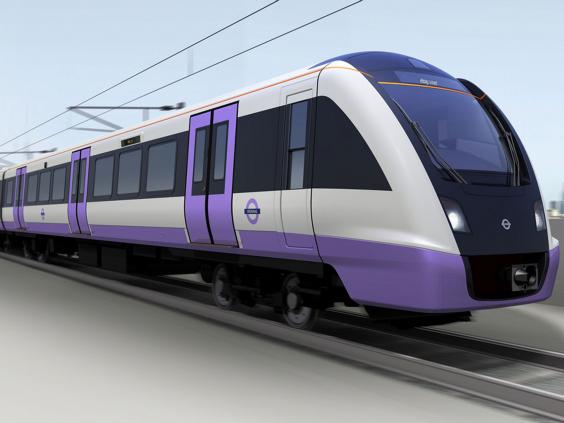 Business Secretary Vince Cable said the contract represented a "real vote of confidence" in British manufacturing" and a boost to Bombardier and the Midlands.
He added: "Our industrial strategy is giving business the confidence to invest, securing high-skilled jobs and a stronger economy."
In 2011, Bombardier lost out to Siemens of Germany in a bid for a £1.6 billion contract to supply trains for the Thameslink rail project, fuelling concerns about the future of train-making in Derby.
Unite national officer Julia Long said: "This is great news for the workforce at Bombardier and for Derby. After the disastrous handling of the Thameslink contract this news must come as a massive relief for the skilled men and women at Bombardier."
Reuse content