Elon Musk, the social entrepreneur and businessman who founded PayPal and is the force behind car company Tesla Motors has admitted the electric sports car manufacturer is "over valued".
Speaking at the opening of a new Tesla store at the Westfield shopping centre in west London, Musk said the company had "quite a big value" but that it was "higher than we could expect to deserve."
This comes after shares in the Silicon Valley firm fell 10 per cent in value in the last three days amid news in the US that the National Highway Traffic Safety Administration may investigate a recent Model S fire. Merrill Lynch also recently released a dour research note on the firm.
In America, Tesla dominates the luxury electric car market where it has sold 14,000 models of its Model S vehicle in the last 12 months. Speaking to customers and guests at Westfield, Musk revealed the model is expected to arrive the UK from March and will to cost "somewhere in the region of £55,000".
Musk, 42, also promised a nationwide network of Tesla charging stations covering the whole of the UK by the end of 2014, adding that Tesla customers would get free access to this network and be able to make use of it to travel "anywhere at all" in the UK.
In response to questions from the audience he also confirmed that the company expected to bring an "affordable long-range electric car" to market within three years, and that it would cost around £30,000. He said:  "The more money we make on Model S the more [Tesla] put [s] towards a longer range car in the future."
In a stilted exchange with British Model S buyers and electric car early adopters Musk, who is said to have inspired the character of the charismatic genius Tony Stark in the Iron Man films, also promised to create a forum for customer feedback.
Musk co-founded Telsa Motors in 2003. The company, based in Palo Alto in California's Silicon Valley, was listed on Nasdaq in 2010.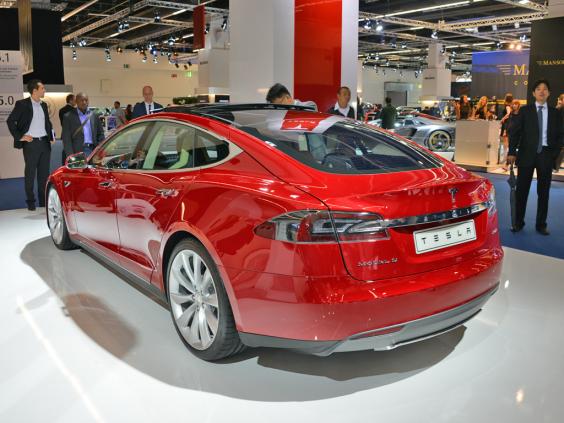 Reuse content