The City grandee and Co-operative chairman Allan Leighton hailed a turnaround at the mutual as the food, funerals and insurance firm hauled itself back into the black two years after nearly going bust.
Mr Leighton, the new chairman, and chief executive Richard Pennycook remained cautious over the organisation's future, but said a £124m annual pre-tax profit was a vast improvement on the £310m loss in 2013, when overall losses hit £2.3bn due to the near-collapse of the bank, in which the Co-op Group now owns a 20 per cent stake.
Mr Pennycook admitted the results had been flattered by the sale of the pharmacy business to Bestway and its farm business to the Wellcome Trust, but added that there were cost savings of £30m across the group.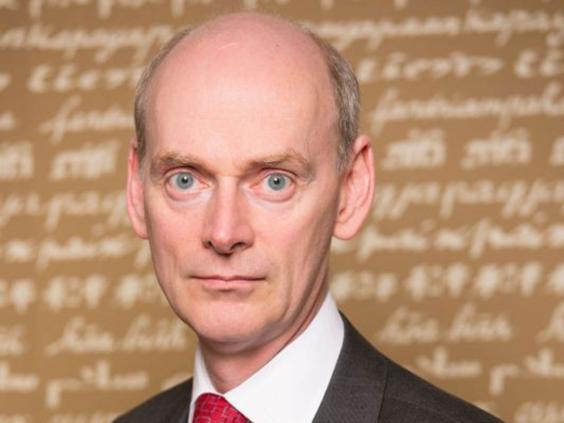 The group now plans to undergo a three-year turnaround plan, before any dividend will be paid to its 6 million members, and has promised more transparency and focus on the organisation's core mutual message.
Mr Leighton said: "We have to do it. We can't pay lip service to making changes." The former boss of Asda and chairman of Royal Mail explained that this included bringing in more high-calibre people on to the board, and paying them more than their predecessors.
He added: "We need to make sure that we have the right people in the right positions and that's what was the problem in the past.
"Most of our members are very sensible and know that's how the world works. If you want good people, you have to pay a bit more money. Members are much smarter than anyone gives them credit for and they are still stunned by what had happened."
A new "one-member, one-vote" system will be introduced and the members will also be asked whether they want to continue funding Labour politicians including the shadow Chancellor, Ed Balls.
The Co-op's main focus is on its biggest division, food, where sales dropped 2 per cent to £7.09bn as it shut 26 large stores, while underlying operating profits crept up by £4m to £251m. Like-for-like sales in its convenience store business were up 3.2 per cent.
Mr Pennycook is planning to shut up to 75 of the Co-op's 717 large stores this year, while opening about 100 convenience outlets, and said he had no problem selling stores to rival Aldi. "We both operate in different spaces. We are focusing on convenience stores, which isn't an area Aldi is in."
Elsewhere, revenues fell in the Co-op's electricals, insurance and funeral services.
Since the near-collapse of the bank, Co-op has been forced to push through a big refinancing to shrink its £1.5bn debt mountain, and the sales of its farms and pharmacy businesses helped reduce this to £808m.
Hazel Blears, the former Labour minister, the former Traidcraft chief executive Paul Chandler and Ruth Spellman, chief executive of the Workers' Educational Association, are all standing as member-nominated members of the new board.
Reuse content