Why are we asking this now?
Tesco, Asda, Morrisons and Sainsbury's have said they plan to cut food and drink waste by a fifth in the next decade.
The Courtault Commitment 2025 agreement, produced by the Waste and Resources Action Programme (Wrap), involves cutting greenhouse gas emissions from waste by 20 per cent and actual waste from food and drink by 20 per cent by 2025.
Some 24 local authorities, including the London Water and Recycling Board, and major brands and manufacturers such as Coca-Cola, Nestle and Pizza Hut have also signed up.
How are they going to do that?
Wrap has suggested a number of ways that signatories can cut waste, including:
Using more sustainable sources
Becoming more efficient at producing the goods in the first place
Trying to encourage people to waste less in the home
Finding ways to make better use of surplus and waste food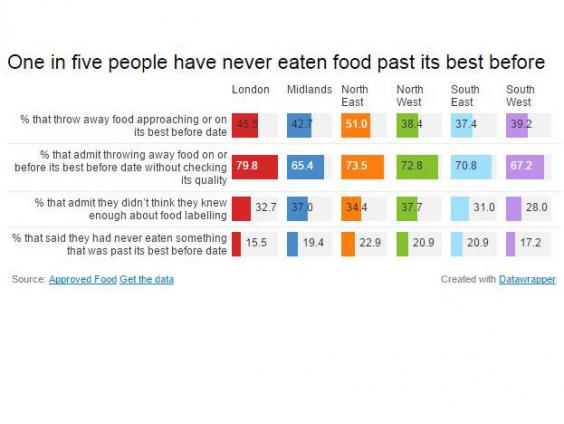 Sounds good, no?
The move has been welcomed by food organisations like FareShare and Approved Food, which work to redistribute unsold or unwanted supermarket food.
Food waste is a hot topic for supermarkets, who all want to be seen to be addressing problems of waste because it makes them look good to customers.
This week, Tesco committed to giving all unsold food to charity. Asda, Sainsbury's and the Co-op already have agreements with FareShare to make sure that no good food goes to waste.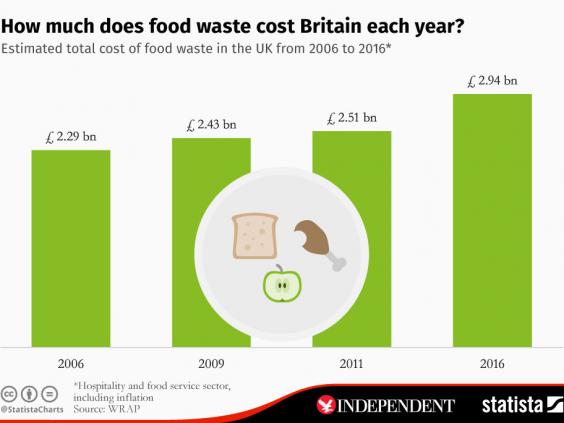 What's the catch?
Campaigners like Dan Cluderay of Approved Food have said there are "epic issues further up the supply chain".
Four million tonnes of food waste is generated by UK food manufacturers, processor and packers each year – and not many of these have signed the agreement.
Mark Varney, director of food at FareShare, said the main thing that stops food manufacturers from giving their edible surplus food for charity distribution is cost.
FareShare has called for the Government to introduce incentives for manufacturers to redistribute surplus food similar to those that exist in other European countries and in the USA.
Food waste costs households nearly £60 a month, research shows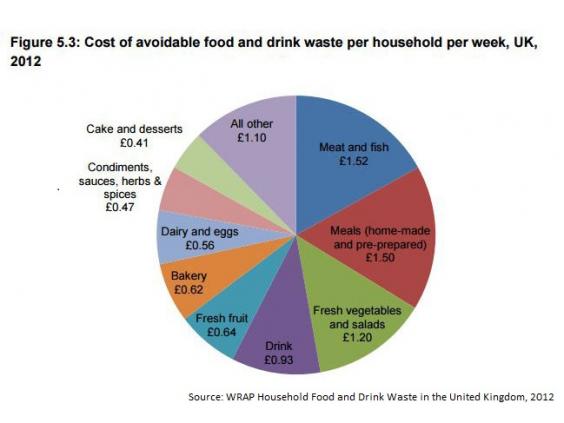 Why do manufacturers waste so much food?
Minor decisions' regarding branding, packaging or promotions by supermarkets can have an impact on the manufacturers and suppliers.
The top 12 addictive foods
The top 12 addictive foods
1/12 Pizza

Pizza has been identified as one of the most 'problematic' foods for people

2/12 Chocolate

The most addictive foods are 'highly processed'

3/12 Crisps

They tend to have added amounts of fat

4/12 Cookies

And added refined carbohydrates

5/12 Ice cream

6/12 French fries

7/12 Cheeseburger

8/12 Soda (not diet)

Soda was the one exception on the list, which is highly processed and high in refined carbohydrates but not fat

9/12 Cake

Researchers noted that people are "bombarded with gastroporn" via social media, advertising and cookery shows

10/12 Cheese

Cheese has also been found to trigger the same part of the brain as hard drugs, research suggests

11/12 Bacon

12/12 Fried Chicken

xxx
"A seemingly simple decision to change the design of an own branded tin of tomatoes, or a last minute cancellation of an order due to poor sales forecasting, can land manufacturers with tonnes of perfectly good stock with no route to market," Cluderay, food campaigner, said.
"Contracts and concerns about 'rocking the boat' mean that the vast majority heads straight to landfill."
He called for manufacturers and suppliers to use services like Approved Food, which is the largest online-only retailer of short-dated and residual stock food and drinks.
Reuse content