Disgraced LA Clippers owners, Donald Sterling, who was banned from the NBA for making racist comments, has agreed to sell the team to Microsoft's former chief executive Steve Ballmer.
Last week, Sterling's estranged wife, Shelly Sterling, agreed to sell the NBA franchise for a record $2 billion acting as the trustee of The Sterling Family Trust, which owns the Clippers.
However, Sterling initially opposed the move and indicated he would sue the NBA on the grounds that it committed a breach of contract and violated antitrust laws by trying to force a sale. But the billionaire real estate mogul, who bought the team in 1981 for $12 million, has backtracked and will sell the franchise.
"Donald Sterling officially announces today, the NBA and Donald Sterling and Shelly Sterling have agreed to sell the Los Angeles Clippers to Steve Ballmer for $2 billion and various additional benefits. All disputes and outstanding issues have been resolved," his attorney Bobby Samini said in a statement on Wednesday.
Meanwhile, the NBA is yet to approve the sale of the Clippers to Mr Ballmer, who outbid at least four other suitors, including a group of Los Angeles investors offering $1.2 billion and a $1.6 billion bid led by entertainment mogul David Geffen.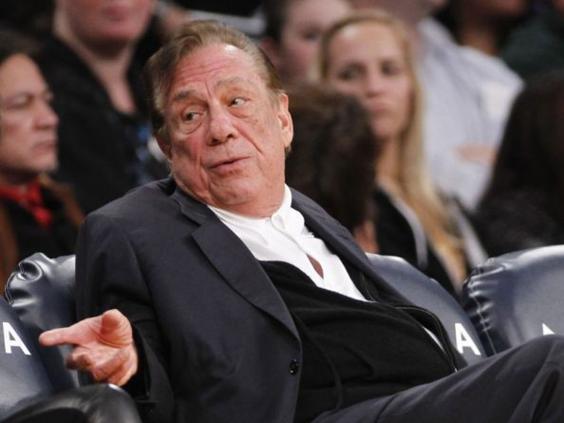 Last week, the former Microsoft chief executive, who tried to buy the Sacramento Kings franchise and relocate to Seattle last year, indicated he would keep the Clippers in Los Angeles as the new owner.
The deal would put an end to weeks of speculation about the future of the franchise after Sterling was caught on tape making a series of racist comments in an explosive conversation that sparked outrage in the US.
In the recording obtained by gossip website TMZ, he told girlfriend V. Stiviano not to bring black men to basketball games or post photographs on her Instagram account "associating herself" with black people.
"You can sleep with [black people]. You can bring them in, you can do whatever you want. The little I ask you is not to promote it… and not to bring them to my games," he could be heard saying.
He then sparked further uproar when he claimed basketball legend  Earvin 'Magic' Johnson "should be ashamed of himself" for having HIV during his first interview with CNN after the scandal broke.
The sports mogul has been banned from the NBA for life and will have to pay a $2.5 million fine, the most severe punishment ever handed down to a team owner, for his "offensive and harmful" remarks.
Reuse content