FedEx has bid £3.2 billion (€4.4 billion) for Dutch package delivery firm TNT Express, in a deal expected to get the nod from European regulators after a similar UPS bid was blocked.
Two years ago regulators blocked a bid by UPS, the world's biggest package delivery company, fearing that it would harm competition in the sector. UPS already had a strong European network when it bid for TNT. Regulators said that that with FedEx's limited European arm, a UPS-TNT merger would have limited the options for next day delivery in some areas to just UPS and DHL.
FedEx said on Tuesday they did not expect significant opposition from regulators, according to reports. FedEx will offer eight euros in cash per TNT share for the deal that will improve its access to European routes. This bid is 33 per cent about TNT's last closing price in Amsterdam.
TNT shares leapt more than 30 per cent in early Tuesday trading towards the offer price. The Dutch firm has been looking for a turnaround strategy ever since the UPS bid fell through to help it compete in Europe with DHL. It has spun off its Dutch fashion operations and a Chinese trucking unit during four years of losses.
TNT Express is one of the largest parcels and freighting companies in the UK with 8,000 employees and 3500 vehicles operating from some 70 locations, handling some 150 million packages a year. It is a direct rival to Royal Mail's Parcelforce but no longer owns the local mail delivery business TNT Post. TNT Post was recently rebranded as Whistl and competes directly with Royal Mail.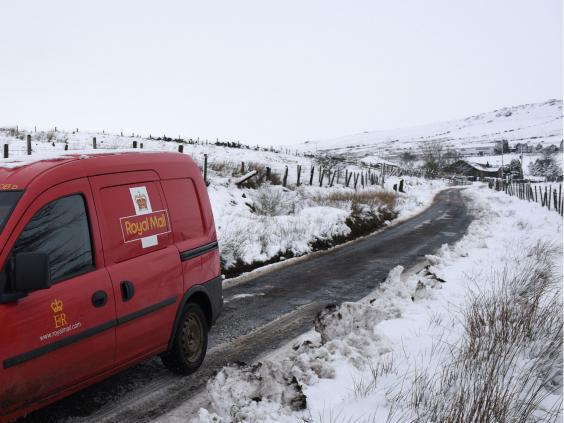 However Whistl owner TNT Post, which split from TNT Express following the failed UPS bid, will be a big beneficiary from today's takeover. It still owns a 14.7% stake in TNT Express and has agreed to sell it to FedEx for some E642 million.
FedEx, which has much smaller operations in the UK, has made no secret of its ambitions to expand in Europe under chief executive Fred Smith who wants to increase its profits significantly.
He said: "This transaction allows us to quickly broaden our portfolio of international transportation solutions to take advantage of market trends – especially the continuing growth of global e-commerce – and positions FedEx for greater long-term profitable growth."
TNT Express has sold off assets to boost its balance sheet since the failed UPS bid but has reported four consecutive years of losses.
Its chief executive Tex Gunning said: "This offer comes at a time of important transformations within TNT Express and we were fully geared to executing our stand-alone strategy. But while we did not solicit an acquisition, we truly believe that FedEx's proposal, both from a financial and a non-financial view, is good news for all stakeholders."
FedEx has been advised by JP Morgan while TNT Expresss by Goldman Schs and Lazards.
TNT Express shares shot up €1.84 to €7.84.
Additional reporting by Reuters
Reuse content