China has arrested five people in connection with an ongoing probe into allegations that a Shanghai-based food firm supplied "rotten" meat to clients, including McDonald's, KFC and Pizza Hut.
The Shanghai Public Security Bureau has confirmed five men, including a quality manager at Shanghai Husi Food- the firm at the centre of the food scandal- have been detained on suspicion of "illegal conduct" but did not name them.
The scandal erupted after an undercover television report aired on Sunday featured footage apparently showing Husi employees tossing meat around, picking up chicken from the floor and reprocessing what appeared to be rotten meat that was allegedly later sold with a fake expiry date to international clients operating in China such as KFC and McDonald's, which used Husi chicken for its McNuggets.
Chinese authorities already have suspended Husi operations, which is owned by Illinois-based OSI Group, and ordered its products to be recalled while the investigation continues.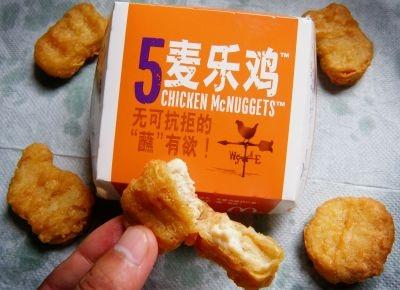 Reacting to the footage, McDonald's and Yum! Brands, which owns KFC and Pizza Hut, vowed to stop using meat from Husi and issued an apology to its Chinese customers on Monday. Husi Food has been supplying McDonald's in China since 1992 and Yum since 2008, according to its website.
The scandal is a setback from Yum, which saw Chinese sales decline following a food scare in 2012, but had recovered in recent months posting a 19 per cent increase in second-quarter profits last week, boosted by its KFC in China.
Yesterday, Starbucks joined the list of American companies hit by the scandal, admitting that, while it does not have direct business links with Husi, one of its suppliers had purchased chicken from the embattled firm and was forced to remove its "Chicken Apple Sauce Panini" sandwich from its cafes.
Burger King and Papa Johns also moved to reassure its clients about their hygiene standards in the country, vowing to stop using meat from Husi.
Reuse content