Marina Prentoulis, Syriza's spokesperson in the UK, has said the issue of debt relief has split the International Monetary Fund and the European Union, accusing the European lenders of effectively lying to the people of Europe about the sustainability of its debt.
"We see a split between the IMF and the European Union," Prentoulis said on BBC Radio 4's 'Today'. "We hope the people of Europe will realise what games they have been playing in the case of Greece and Europe as well. They have been [effectively] lying to us, all the people of Europe, all this time."
Prentoulis added that Greece was not the only country in Europe that would benefit from debt restructuring. "These measures that we were blackmailed to take are not working - the same goes for the debt. All the countries of the EU are in debt. We are preparing measures to reconsider all of that debt," she said.
A 'secret' IMF paper, leaked yesterday, casts doubts on the very foundations of the deal struck in Brussels but advocating for debt relief.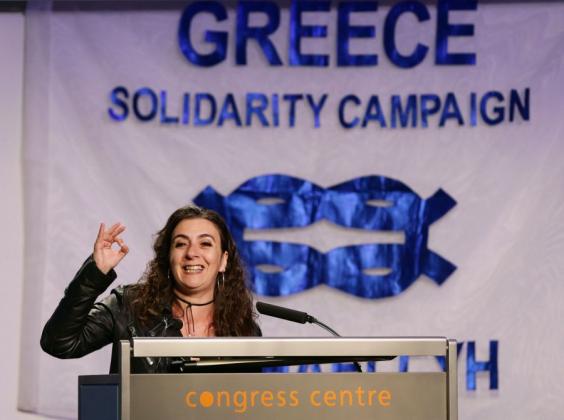 Alexis Tsipras, the Greek prime minister, has long advocated for debt relief. But the European lenders have so far resisted the idea.
Tsipras is preparing to push the bailout deal he agreed in Brussels on Monday through the Greek parliament in the face of massive opposition from his party.
He said on Greek television last night that he did not believe in the deal. "I am fully assuming my responsibilities, for mistakes and for oversights, and for the responsibility of signing a text that I do not believe in, but that I am obliged to implement," Tsipras said.
Reuse content