Hotel Chocolat's profits have overtaken those at its older rival Thorntons for the first time in the biggest sign of the public's shift in chocolate tastes.
The chocolatier, which launched 11 years ago and has 81 UK stores, saw underlying profits jump 144 per cent to £8.3m in the six months to 28 December, on sales up 9.5 per cent at £47.2m.
By comparison, Thorntons, which issued a Christmas profit warning as two major supermarkets substantially reduced their orders, recently posted pre-tax profits of £6.6m on sales of £128.2m in the six months to 10 January.
Hotel Chocolat's chief executive and co-founder, Angus Thirlwell, suggested consumers were becoming more discerning in their chocolate choices. "It's about quality over quantity," he said. "Our big theme is healthy luxury, which is trying to reconcile hedonism and opulence and treating yourself while also being responsible.
"Cocoa is healthy, it's just the sugar that's not and we're seeing less sugar and more cocoa is really starting to resonate with people."
Stores at train stations have boosted sales with Mr Thirlwell noting that commuters are particularly keen to treat themselves when there are delays.
He also insisted that, although Hotel Chocolat's products are considerably more expensive than supermarket chocolates, the cost per gram of cocoa was similar.
Mr Thirlwell vowed that he would not start selling the brand through supermarkets, as Thorntons has done, but has set up concessions in some John Lewis stores.
There was some disappointment for the company in the past year, when it was forced to pull out of the US, closing stores in New Jersey and Boston. Mr Thirlwell said the company still had ambitions for the US, but was reassessing its strategy.
"As far as we're concerned, America is an ongoing ambition," he said. "When we look at brands we respect, we look at Ted Baker and Pret, who have taken 10 years to begin to be successful in America. So we've got a long way to go."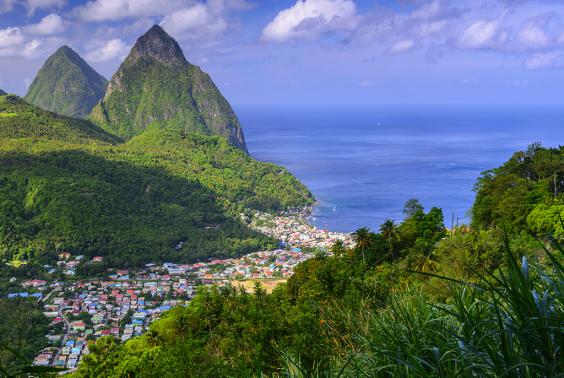 Mr Thirlwell added that Hotel Chocolat's own plantation and hotel in St Lucia had been particularly popular with "sophisticated" Americans, who make up 70 per cent of guests.
Reuse content