Londoners are paying three times the price of an UK average property for their home according to a new survey.
MoveHub compiled data on 16 cities across the UK, as well as the national average for two, three and four bedrooms homes, to show that Londoners are paying over the odds on a home.
A four-bedroom house in the capital is £1,285,638,  almost three times the UK average price of £426,099.
On the other side of the scale, the cheapest cities where to purchase a home are Liverpool, Glasgow and Belfast with prices ranging from slightly more than £200,000 in Belfast up to around £280,000 in Liverpool.
 
While the general rule of thumb is the further north one goes, the cost of buying a property becomes cheaper, it isn't always true. Four bedrooms homes in Aberdeen for £387,469 and Edinburgh at £425,694 are more expensive on average than Manchester, Birmingham, and Nottingham.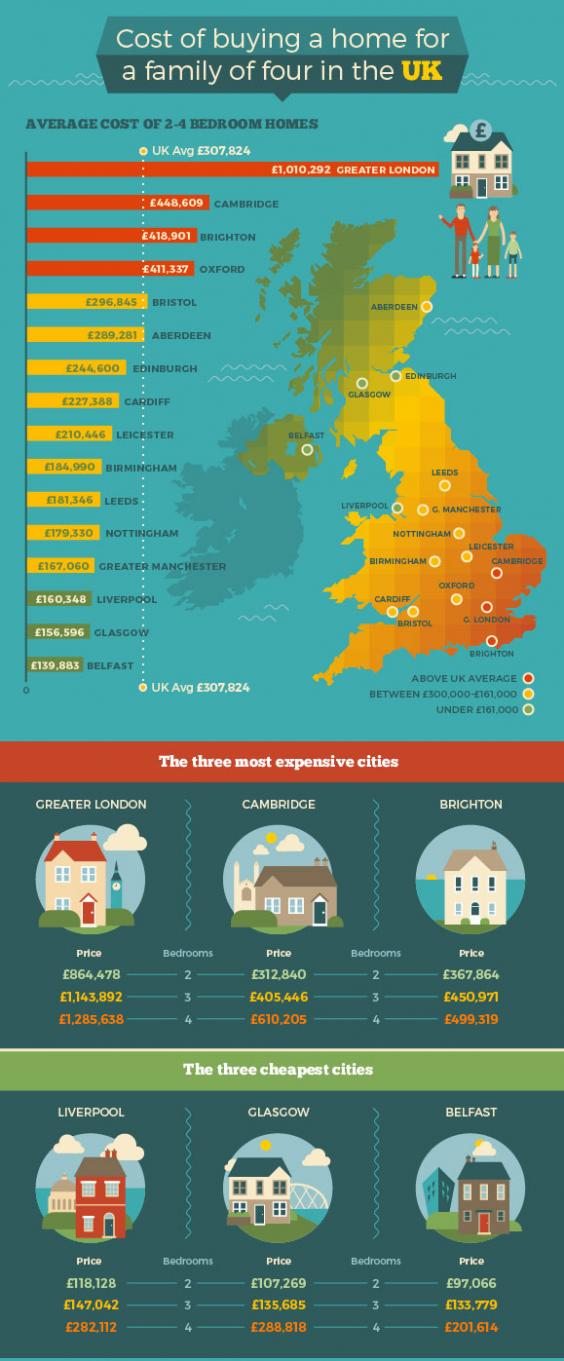 "We expect prices in London to continue along this upwards trajectory in 2016 especially with the introduction of improved help to buy schemes from the government, which will do more for protecting high house prices than it does for getting poorer people on the property ladder," according to MoveHub.
Just this year, annual house prices across the UK increased from 5.5 per cent  to 6.1 per cent  in September, while private rental prices paid by tenants rose by 2.7per cent annually in the UK, according to the report.
Buyers are being priced out of the market as house prices grow to more than five times average earnings.
"The increasingly acute imbalance between supply and demand is causing prices to rise at a robust pace. A situation that is unlikely to reverse significantly in the short-term," Martin Ellis, Halifax housing economist, said.
Reuse content