The frustrating ritual of assembling Ikea furniture is set to become a thing of the past.
Ikea has developed a new range of products to simplify the assembly of flat-pack furniture by eliminating the need for bolts, screw drivers and allen keys.
The Swedish retailer designed a new type of joint, called wedge towel, which enables furniture parts to snap together "like a jigsaw puzzle" for easier and quicker assembly.
The company first tested the new click-together system five years ago across its Regissör storage products.
It now intends to roll out the design across its entire furniture range, starting with the wooden Lisabo table, which is currently on sale.
The furniture's panels come with small ribbed protrusions, which easily slot into pre-drilled holes in the panels they're meant to connect to.
In an interview with design magazine Dezeen Ikea's range and supply chief Jesper Brodin claimed that he was able to put together a table that normally takes him 24 minutes in three minutes.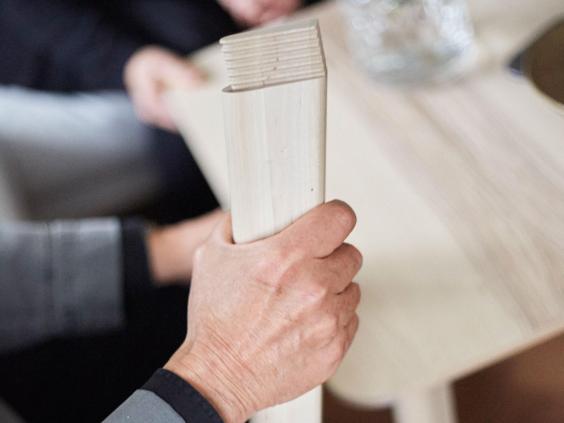 "We're constantly looking for new ways to innovate in product design to make the assembly and disassembly of our products easier for our customers," an Ikea spokesperson told the Independent.
" In the future we will also look into how we can use the wedge dowel design in more of our products but currently it is only being used in a small number of ranges such as Reggisor, Valje and Lisabo," Ikea added.