Jerome Kerviel, France's most notorious rogue trader, was released from prison on Monday - but he will serve the rest of his three- year jail sentence wearing an electronic tag.
Just 110 days after he was taken into custody, the 37-year-old ex-trader left France's Fleury-Merogis prison, south of Paris, where he was held apart from other inmates.
He said: "I am super happy to leave today.
"I want to rebuild my life. I want to have a normal life with my loved ones, start a family and finally be able to enjoy life."
The Frenchman's controlled release was authorised by the Paris appeals court and grants him freedom of movement at weekends and during the day on weekdays.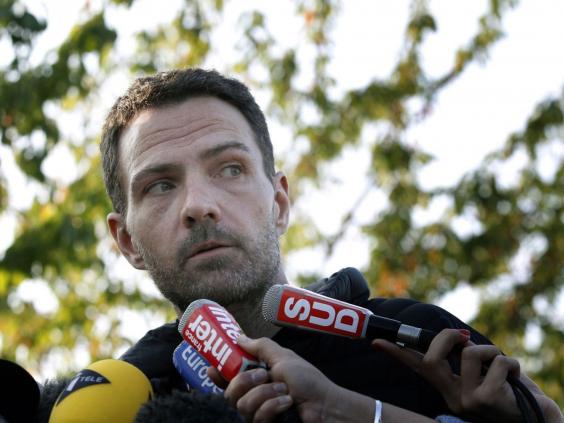 Kerviel lost €4.9bn (£3.9bn) for Société Générale in 2008 on unauthorised trading positions. He always admitted the activities but claimed that the bank and his bosses had turned a blind eye to his activities until his trades turned sour.
He was convicted of breach of trust and forgery in 2010 and sentenced to five years in prison, two of them suspended.
He had delayed being taken into custody by launching two appeals, which both failed, and even resorting to walking hundreds of miles through Italy back to France in a "march against the markets".
While in Rome he met Pope Francis, although the Vatican later seemed to suggest that the encounter was simply a lapse in security rather than a show of support.
His conviction was upheld in March this year and he surrendered himself to the French authorities at the Italian border in May to begin his three-year prison sentence.
Kerviel has been viewed by supporters as a working man's hero and victim of high finance.
But in an earlier statement, a Société Générale spokesman criticised the media hype around Kerviel, stressing he had been subject to a meticulous investigation, judged three times and found guilty each time.
Additional reporting by agencies
Reuse content