A decade-long battle between two billionaires is back in the spotlight after Peter Nygard, a Canadian fashion designer, alleged in a document filed in the Supreme Court of New York that Louis Bacon, a hedge fund billionaire, tried to burn down his house.
The court papers said that Bacon moved in to the property next door to Nygard's on the western tip of the Bahamas in the early 2000s and has since tried to force Nygard to sell his property to Bacon in various ways, including blasting 'pain-inducing' speakers, placing confusing sign-posts on the roads to his house to put visitors off course, and causing flooding.
The latest filing goes further – alleging a caretaker was apparently instructed to burn down the Nygard property and that firemen rushing to stop the blaze were held at a Bacon-controlled gate for twenty minutes while the property blazed. The caretaker was found dead, floating in Bacon's pool, despite the fact that "he was an expert swimmer who had previously survived a plane crash in the ocean, miles offshore".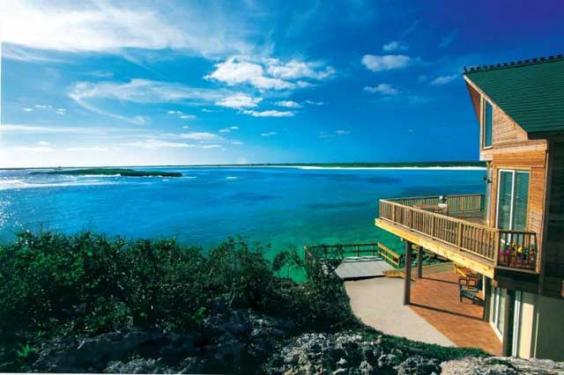 Nygard faces similar claims that he waged "an obsessive, deliberate and malicious campaign of harassment and intimidation" against Bacon, including a New Year's Day 'hate rally' in Nassau where marchers wore white outfits reminiscent of the Ku Klux Klan and carried signs saying 'Bacon is KKK' and 'Bacon Go Home', according to reports.
Nygard is accused of hiring journalists and videographers to doctor news reports about Bacon in a worldwide smear campaign aimed at turning the Bahamian government against him.
Orin Snyder, the lawyer representing Louis Bacon, said in a statement that Nygard is "the ringleader of a malicious harassment and smear campaign against Louis Bacon". "Nygard now must face these charges in a New York court of law," Snyder added. Louis Bacon could not be reached.
In the March filing, Bacon said he had been forced to flea the Bahamas because he feared for the safety of his family. He's suing Nygard for $100 million, while Nygard wants $50 million in damages.
Bacon has accumulated a $1.6 billion fortune through his asset management fund Moore Capital Management, which holds assets of $15 billion.
Nygard is a Finnish-Canadian fashion designer whose flagship store opened on Times Square in 2009. He moved to the Bahamas in the eighties and build 'Nygard Cay', which is featured in the video below.
The two men have been engaged in a decade-long battle waged in courts in the Bahamas, London, Los Angeles and New York which continues when they meet in the New York Supreme Court.
Reuse content