Gas and electricity bills would be cut by up to 10 per cent next winter if Labour wins power in May, Ed Miliband will promise tomorrow.
The Labour leader will announce that his party would rush through legislation forcing the energy regulator Ofgem to ensure that the fall in the global oil price is passed on to households and business by next Christmas.
The "Big Six" energy firms have been accused of not sharing the benefits of falling wholesale prices with their customers. Labour claims its proposed price cut would be worth at least £100 a year to a typical family, and a total of £2.5bn to householders and business. The final decision on price cuts by individual firms would be made by Ofgem, which would have a duty to ensure "fair prices".
In 2013, Mr Miliband announced that an incoming Labour government would freeze energy prices for 20 months. It was one of his most popular policies, with opinion polls suggesting it enjoyed the support of 80 per cent of the public.
Election Analysis: The Key Voters
Election Analysis: The Key Voters
1/6 Settled Silvers

These are the comfortably-off over-60s, still in work or drawing a decent pension – or both – who are enjoying their entitlements such as the Winter Fuel Allowance, free bus passes and free TV licence. They are worried about immigration and Europe. Both the Conservatives – who are pledging to keep benefits for wealthier pensioners – and Ukip want their votes

Micha Theiner

2/6 Squeezed Semis

Slightly older than the Harassed Hipsters, they are the second key group for Labour's family-focused election strategy. They are married couples on low to middle incomes who own unpretentious semi-detached homes in suburban areas. In 2001, these were the Pebbledash People sought by the Conservatives. Now the pebbledash is gone and a modest conservatory has been built at the back

Micha Theiner

3/6 Aldi Woman

In 1997 and 2001 she was Worcester Woman – a middle-class Middle Englander shopping at Marks & Spencer and Waitrose. Today, the age of austerity means she still goes to Waitrose for her basic food shop but cannily switches to Aldi for her luxury bargains such as Parma ham and prosecco. Identified by Caroline Flint, she is a key target of both Labour and the Conservatives

Micha Theiner

4/6 Glass Ceiling Woman

In her thirties or forties, she has an established career under her belt, perhaps in the "marzipan layer" – one position below the still male-dominated senior executive level. She is now, according to Nick Clegg, forced into making the "heart-breaking choice" between staying at home to bring up her children and going to work and forking out for high-cost, round-the-clock childcare

5/6 Harassed Hipsters

One of the two key groups identified by Labour as crucial to hand Ed Miliband the keys to Downing Street. Well-paid professional couples, often with children, they live in diverse urban and metropolitan areas rather than the suburbs. More comfortably off than most swing voters, they are time poor – struggling to balance raising a young family with busy work schedules

Micha Theiner

6/6 Neo-Greens

These are mainly first-time voters, though some are in their twenties – students and digital-age generation renters helping to fuel the "Green Surge". Idealists, but with no tribal loyalty to any party, they are anti-austerity, middle class, living in urban areas. Despite studying at university or recently graduated, they are struggling to find decent jobs and want cheaper housing and a higher minimum wage

Micha Theiner
However, the pledge was overtaken when the oil price more than halved. Labour rebranded its price freeze as a "cap", saying that bills could go down but not up.  But the Conservatives claimed Mr Miliband's promise of a freeze was "in chaos". The Tories and some energy companies blamed the threatened price freeze for the delay in cutting bills.
Speaking at a Labour rally in Birmingham, Mr Miliband will make the energy price cut the fifth of five key policies on the party's "pledge card". The others are on cutting the deficit, immigration, the NHS, and young people.
Mr Miliband will tell voters: "The cost of energy to the 'Big Six' firms fell by 20 per cent. Your gas bill fell by between one and five per cent. Your electricity bill probably hasn't fallen at all. What better evidence do we need of the chronic over-charging, the broken market and the rip offs being faced by millions of families and businesses across Britain?"
Labour insists it has not dropped its price freeze, saying this would protect consumers if firms tried to pass on any rise in the oil price during the 20-month period.
Mr Miliband will say: "We're planning to go ahead with our price freeze. We're planning to reset this energy market for the long term so that proper competition and regulation can ensure fair prices are charged in the future. But we will go still further. We will pass laws to give the regulator a legal duty to investigate the prices being charged now. And we will pass a law to ensure action is taken to stop the 'Big Six' ripping you off."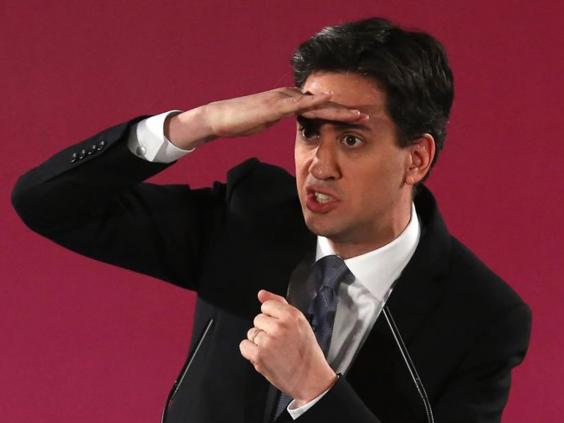 The consumer group Which? says that cuts of up to 10 per cent in gas and electricity bills are needed this year to reflect the oil price change.
Although Labour's new move is bound to be seen by business as another interventionist measure, the party insists that price regulation would not be permanent but would last only until January 2017, the end of the freeze.
Labour officials argued that the delay in cutting bills proves the party's point that the energy market is "broken". They said the proposed price cuts next winter would speed up Labour's plan to "reset" the market during the 20-month price freeze. Reforms would force the firms to separate the parts of the business that generate energy from those that sell it to homes and business and bring in a simple new tariff structure.
Labour claims that limited competition and weak regulation has reduced the incentives for the firms to keep prices low. Although the energy companies are quick to pass on a rise in wholesale prices to consumers, they do not benefit when these prices fall, Labour claims.
Prices rose by an average of 10.4 per cent a year between 2011 and 2013. In the past year, wholesale gas prices have fallen by an estimated 22 per cent and electricity prices by 17 per cent. But consumers have seen a fall of between one and five per cent in gas charges and no fall in electricity bills.
Matthew Hancock, the Energy Minister, said: "This is now the sixth version of a chaotic Labour energy policy that would have put up families' bills by £100 and could do the same again. Its record at setting prices has been a disaster. And only Ed Miliband could propose giving a new power to a regulator he plans to scrap. This incompetence is exactly why Ed Miliband isn't up to the job. Hardworking taxpayers would pay the price with higher bills."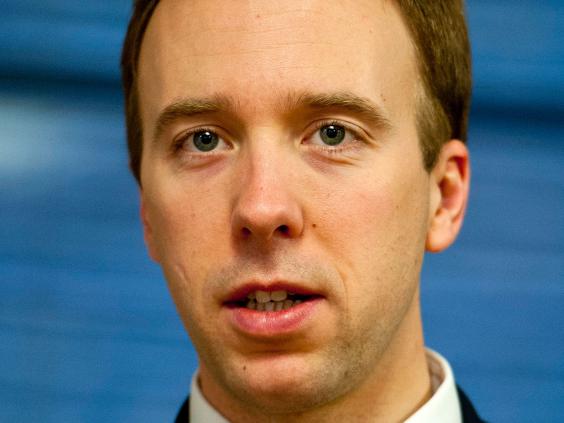 Energy UK, which represents the industry, has argued that Ofgem does not need extra powers to impose price cuts. It has said: "No new powers are needed. Energy suppliers are already passing on price cuts to customers. With over 25 suppliers in the market, competitive pressure is forcing down prices every week. When people shop around they can easily find deals that are over a hundred pounds cheaper than this time last year and line with falls in the wholesale energy price part of energy bills."
The trade body said companies often buy many months ahead, so price falls take time to feed through, and that wholesale prices make up under half of average energy bills. It argued that a price freeze would "reduce competition and harm the very people that it is trying to help".
20-month price cap: Labour's reforms
One of the first Bills that Labour plans to introduce if it forms the next government would be to give Ofgem, the energy regulator, a legal duty to review prices and the power to order price cuts.
A 20-month cap on gas and electricity prices, allowing them to go down but not up, would last from May until January 2017. After that, Labour would rely on greater competition from new entrants to keep prices down.
During the 20-month period, a Labour government would "reset" what it calls a "broken energy market" dominated by six companies that supply to more than 90 per cent of homes and generate 70 per cent of the nation's power. 
Labour's reforms would force the firms to separate the divisions that generate energy from those that sell it; require them to trade their energy on a pool and bring in a simple new tariff structure.
Reuse content