If the recent boom in London property prices wasn't indication enough, the data is now in. London has the greatest number of super-rich residents in the world. To be exact: 4,363 that live in the UK capital own over £20 million ($30 million), taking them into the ranks of the world's ultra-high net-worth individuals – or the super-rich.
With £4.4 trillion ($6.4tn) in their piggy bank, European super-rich still control the most wealth in the world, but the balance is shifting. This year Asia overtook North America as the region with the second largest growth in super-rich, with 1419 more individuals owning £20 million or more.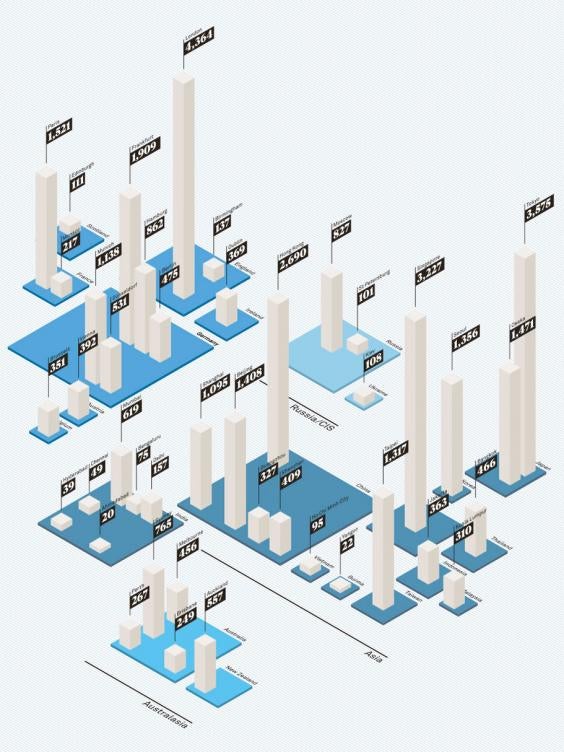 Focussing on population, London is in the lead by far, followed by Tokyo (3575 individuals), Singapore (3227) and New York (3008).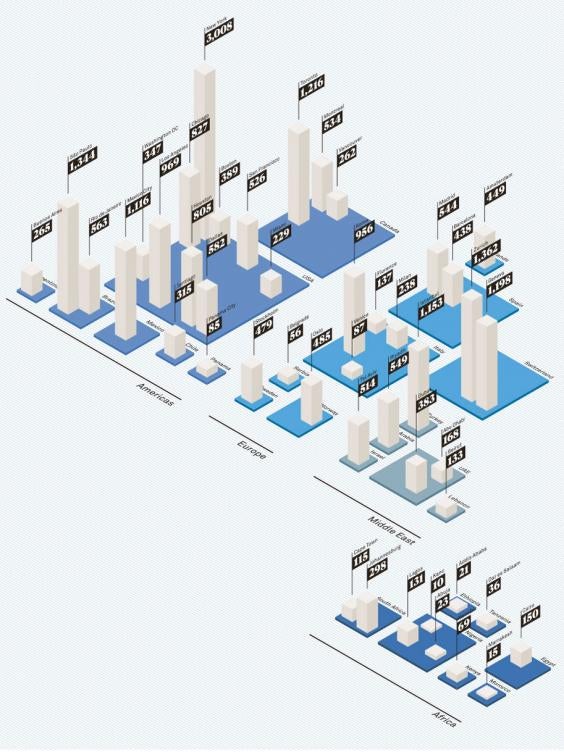 The data comes from a study by Knight Frank, the global real estate consultancy, which predicts that with the exception of London, European cities will start to see their numbers of super-rich decline, despite the fact that number of wealthy residents on the continent will continue to grow by around 27 per cent. The same decline is seen in North America, Australasia and the Middle East.
Despite how it looks, the super-rich are not leaving in droves. Rather the figures are skewed by a massive growth of wealth in Asia. On average, cities across Asia will see a 91 per cent growth in their super rich populations in the next decade.
The most rapid growth in wealth will be seen in the likes of Ho Chi Minh City, Jakarta, Mumbai and Delhi. One-fifth of the cities assessed are expected to see greater than 100 per cent growth over the next decade, all of which are in Asia or Africa.
It's a good job so many of London's residents have cash to spare. Luxury property here is the third most expensive in the world, at 21 square metres for £800,000 ($1 million).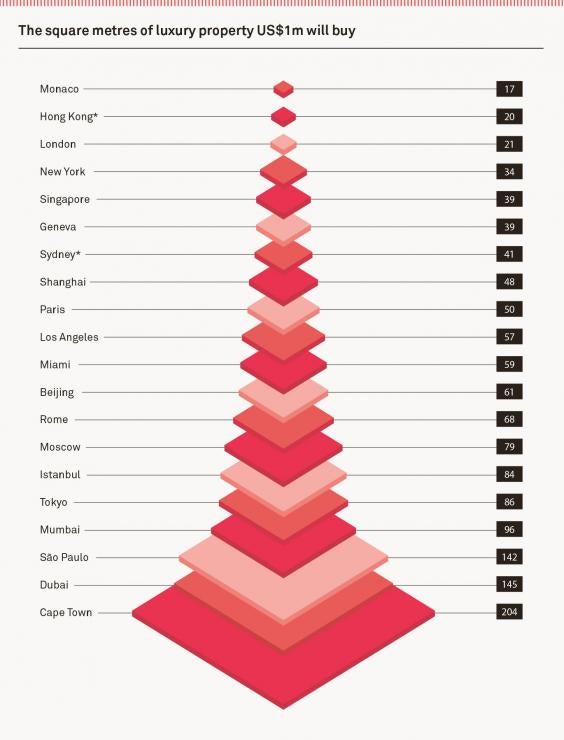 Reuse content