Mark Carney failed to put the question of the Royal Bank of Scotland's future to two key Bank of England committees before throwing the regulator's support behind the Chancellor's controversial decision to sell the state's stake in the lender, The Independent can reveal.
Last week the Bank of England Governor wrote a letter to George Osborne arguing that a "phased return of RBS to private ownership would promote financial stability, a more competitive banking sector, and the interest of the wider economy". This was presented as the considered view of the Bank as an institution – and Mr Osborne cited the Governor's letter at last week's Mansion House dinner as a strong reason to begin sales now.
But The Independent understands the question of RBS's early sale was not formally discussed by the Bank's full Financial Policy Committee or the Prudential Regulation Authority board (which include independent external members) despite these committees being charged, respectively, with safeguarding financial stability and facilitating banking competition.
The omission could raise embarrassing questions about the strength of Mr Carney's commitment to overhauling transparency at the Bank of England and running it in a more consensual style.
"Financial stability is the remit of the FPC," said Tony Greenham, head of finance and business at the New Economics Foundation. "One wonders whether [a sale being justified now] is the view of the FPC and the independent members of it. These are quite strong statements in this letter."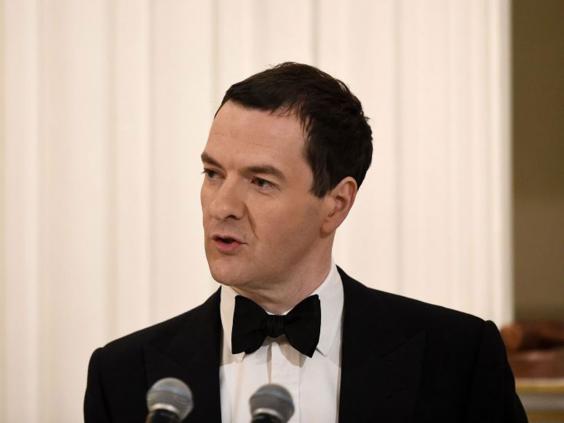 Two former Bank of England policymakers also said the failure to seek the approval of the two committees, both established to improve financial regulation in the wake of the 2008-09 crisis, raised awkward questions. "If the Governor's main argument is that there is no longer a threat to financial stability, then you would have thought there was no downside to clearing that assumption with the FPC," said one. "Was Carney under time pressure from the Government to agree the exchange ahead of Osborne's announcement? Or did Carney miss a transparency trick?"
Another former Threadneedle Street policymaker suggested the omission could represent Mr Carney's desire to "maximise his personal discretion" and authority over the Bank's internal committees. "I do not like that Carney did it this way. I would've consulted PRA and FPC if only for form's sake, but also because I would genuinely want their input," the former policymaker said.
However, a Bank of England spokesman rejected suggestions of a lack of transparency. "The details relating to the Bank of England's view on the sale of RBS were discussed internally at the Bank of England, including with the senior executive team. As you would expect, those discussions took place in good time ahead of the formal announcement by the Chancellor at Mansion House and exchange of letters," he said.
Reuse content