Sir Martin Sorrell said the always on "Don Draperish" optimism of the ad industry is misplaced, warning that Brexit could be one of the many issues facing business this year.
The comments from the chief executive of WPP came as the world's largest advertising group pre-tax profits rose 7 per cent to £1.62 billion on billings up 3.1 per cent at £47.6 billion. The dividend for the year goes up 17 per cent to 44.69p a share. 
But, despite the strong performance Sir Martin Sorrel said investors should be cautious about the economic outlook as companies are focusing more on their profit targets rather than on growth.
"Despite this strong performance, the always on, Don Draperish general industry optimism seems misplaced," Sorrel said.
 "General client behaviour does not reflect that state of mind, as tepid GDP growth, low or no inflation and consequent lack of pricing power encourage a focus on cutting costs to reach profit targets, rather than revenue growth," he added.
A vote to leave the EU was just one of the many geopolitical issues facing business this year, according to the chief executive.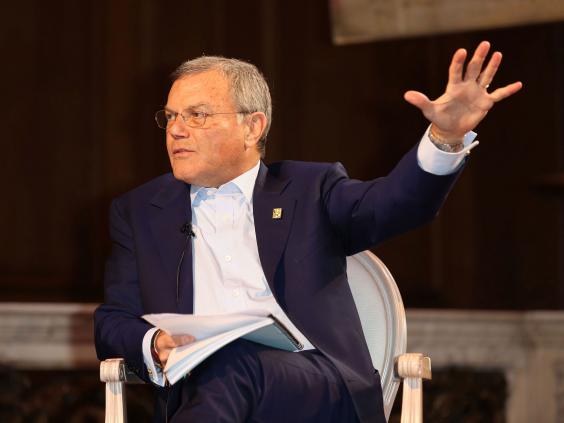 "The continuing crisis in the Ukraine and consequent bilateral sanctions, continued tensions in the Middle East and North Africa and the continuing risk, despite the negotiated agreement, of a "Grexit", or even more seriously now, a "Brexit" from the European Community top the agenda," he said.
Jeremy Cook, Chief Economist at World First said Sir Martin Sorrell has rightly cautioned against "Don Draperish" optimism within WPP strong earnings results.
What's the European Parliament ever done for us?
What's the European Parliament ever done for us?
1/5 A cap on the amount of hours an employer can make you work

The Working Time directive provides legal standards to ensure the health and safety of employees in Europe. Among the many rules are a working week of a maximum 48 hours, including overtime, a daily rest period of 11 hours in every 24, a break if a person works for six hours or more, and one day off in every seven. It also includes provisions for paid annual leave of at least four weeks every year

Getty Images

2/5 Helping the people of Britain to avoid smoking

In 2014 MEPs passed the Tobacco Products Directive strengthening existing rules on the manufacture, production and presentation of tobacco products. This includes things like reduced branding, restrictions on products containing flavoured tobacco, health warnings on cigarette packets and provisions for e-cigarettes to ensure they are safe

3/5 Helping you to make the right choices with your food

Thanks to the European Parliament, UK consumers have access to more information than ever about their food and drink. This includes amount of fat, and how much of it is saturated, carbohydrates, sugars, protein and so on. It also includes portion sizes and guideline daily amount information so people can make informed choices about their diet. All facts must be clear and easy to understand

4/5 Two year guarantees and 14-day returns policy for all products

Consumers across the EU have access to a number of rights, from things which are potentially very useful, to things which used to be annoying. For example, shoppers in the UK receive a two-year guarantee on all products, and a 14-day period to change their minds and return a purchase, these things are useful

www.PeopleImages.com-licence restrictions apply

5/5 Keeping your air nice and fresh (and safe)

Believe it or not, although the situation is improving, some areas of the UK have appalling air quality. A report by the Royal College of Physicians released on 23 February says 40,000 deaths are caused by outdoor air pollution in the UK every year. Air pollution is linked to a number of illnesses and conditions, from Asthma to diabetes and dementia. The report estimates the costs to British business and the health service add up to £20 billion every year
"There are few panaceas for the lack of Chinese growth, European inflation and the reaction function of the European Central Bank, while deflation and negative bond yields are not going to become suddenly unproblematic anytime soon," Cook said.
Shares in WPP fell 0.8 per cent, or 12p to 1,527p in morning trading on the FTSE 100 index.
WPP, which celebrated its 30th birthday in 2015, landed new accounts from Tesco, Unilever and L'Oréal among others last year.
Reuse content