McDonald's latest promotional campaign launches tomorrow: for the next two weeks staff will accept "Lovin'" as payment.
Customers who order items during pre-selected times will be asked to pay with nothing but affection, which can be expressed in a number of ways.
Some customers may choose to ring their mothers, share loved-up selfies, some may hug a stranger, others could offer the humble fist-bump by way of payment.
McDonald's told ABC News in the US:"From selfies, hugs to high fives - we have a bunch of fun ways to express your Lovin'."
McDonald's meals around the world
McDonald's meals around the world
1/14 Black and White burger, served in China, Hong Kong and Taiwan

The black burger contains beef and onion topped with black pepper sauce, while the white burger contains chicken with lettuce and a spicy sauce

2/14 McCurry Pan, served in India

A bread bowl filled with chicken curry

3/14 McBaguette, served in France

Baked in a ciabatta roll and topped with emmental cheese

4/14 McLobster, served in Canada

Only served in summer...

5/14 Shrimp burger, served in Japan

Prawn-filled burger topped with thousand island sauce

6/14 Das Nürnburger, served in Germany

Three Bratwurst sausages served with mustard inside a soft white bun

7/14 Prosperity Burger, served in Malaysia

Meat, meat, meat, onions and black pepper sauce

8/14 Chicken Maharaja Mac, served in India

9/14 Cheese Fondue (left) and Carbonara Burger (right)

Served only in Japan

10/14 Pasta Zoo

Australia and New Zealand's take on the Happy Meal

11/14 Deluxe Breakfast roll, served in Australia

With bacon, hash brown an egg and spicy tomato

12/14 McBeer

Found in all good McEuropean restaurants

13/14 McAloo Tikki, served in India

14/14 Kiwi stick, served in Italy
The official rules, number of prizes available and the pre-selected times are outlined on the McDonald's website.
The international fast-food giant will launch the campaign by airing an advert at tonight's Super Bowl, its first in eight years.
It may mean giving away hundreds of free Happy Meals, but the business case for this sort of promotion is strong.
For starters, most of the customers hoping to get lucky will find the prizes allocated for that time slot have already been won, and probably end up simply buying a meal anyway.
It could also further strengthen McDonald's brand in terms of friendliness, as the business continues attempts to move away from its faceless, global corporation image.
Campaigns like this have shareability value too, and perform well on social media, which can bring vast amounts of positive PR.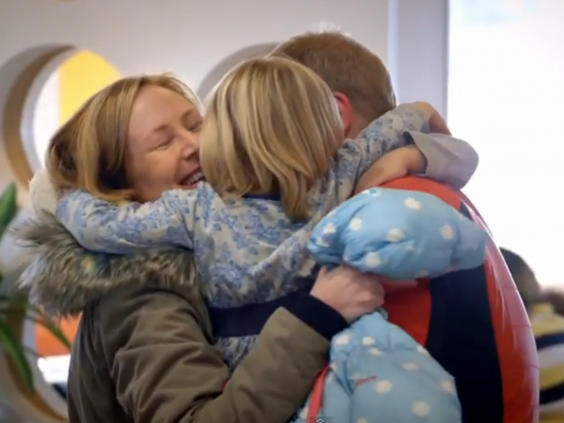 Coca-Cola and its personalised name labels had people rummaging through supermarket shelves to find the can with their name on it, and then (more importantly) sharing photos online.
Starbucks launched a similar initiative in 2012, writing customers' names on coffee cups rather than the ordered drink. That same year, the business ran a free latte giveaway to launch a new product, apparently earning them over 5 million Twitter impressions.
The positive PR generated was certainly removed from the reams of negative press it received over the amount of tax it had been paying in Britain.
Similarly, McDonald's will be hoping for a turnaround in fortunes after recent bad press - earlier this month a McDonald's security guard in Leicester reportedly asked a gay man to stop kissing his male friend, claiming it was making people feel uncomfortable.
Global sales for 2014 were down one percentage point from the previous year. In the fourth quarter, same-store globally fell 0.9 per cent and sales in the U.S. dropped 1.7 percent, worse than predicted by analysts.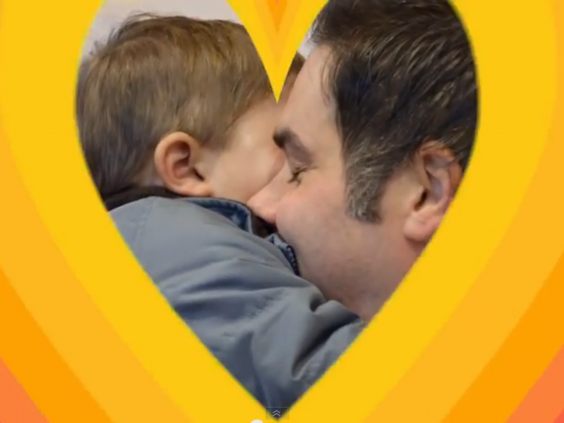 Last week it was announced that its CEO of almost three years was stepping down to be replaced with a Brit, Steve Easterbrook.
Last year a customer in Japan found a human tooth in their french fries - and falling sales.
Sadly for UK customers, even though a Brit is now at the helm of McDonald's, Lovin' will only be accepted in US-based outlets. British stores are sticking to cold hard cash.
Reuse content