He's already raised eyebrows by suggesting that female employees shouldn't ask for a pay-rise. Now Satya Nadella, the Microsoft boss, has told his staff to stop wasting their time in pointless meetings.
The Microsoft CEO, who marked his first year anniversary in the post this week, wants to cut a swathe through the software giant's bloated bureaucracy in order to get things done.
A Bloomberg Business profile reports: "He has been vocal about the need for efficiency. Last year, Nadella told an employee town hall that workers should skip meetings they've been invited to if they don't really need to be there. He's advised workers to take things to him directly if they feel the bureaucracy is stifling."
Nadella also works from an "online dashboard" that he looks at every day - one for each of his executive staff with real-time graphs and data on financial performance to product usage.
"Executives bring out the dashboards each Friday at senior leadership meetings to help coordinate efforts across business units, according to the executive who oversees the product," Bloomberg Business reports. "It's a symbol of the changes Nadella is making in his drive to retool Microsoft for the mobile-computing era and to focus on software products that can be used by anyone, anywhere."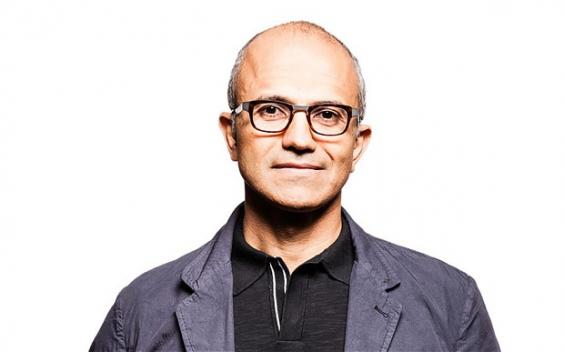 Nadella has changed the way engineering teams are structured, eliminating testers to speed software releases, and adding data scientists and designers to the engineering teams to ensure all features are informed by rigorous testing and good design principles. The CEO is also looking at cutting the layers of middle managers to flatten the organisational structure, Microsoft said.
The Nadella effect appears to be working. Microsoft stock has risen 14 percent since his appointment, a contrast with the final years of his predecessor as CEO, Steve Ballmer.
Last year Nadella apologised for saying that women should trust "karma" instead of asking for pay raises because the "system" would reward their work. In the apology, Nadella said he was "completely wrong."
Reuse content