The beleaguered Network Rail has hired bankers at Rothschild to look into selling a commercial property portfolio that could be worth over £1bn, The Independent can reveal.
The news comes after it was announced that Richard Parry-Jones would be replaced by the Transport for London commissioner Sir Peter Hendy as chairman of the state-backed group, which runs and maintains 20,000 miles of track and 18 major stations from Glasgow Central down to Bristol Temple Meads.
The Independent revealed in March that Mr Parry-Jones's position was under government scrutiny as engineering overruns caused trains to run late.
The Transport Secretary Patrick McLoughlin told the House of Commons that Network Rail directors would not be getting a bonus this year and its governance structure would be simplified.
He added that rising costs and engineering issues meant that £38.5bn of upgrades would have to be scaled back or delayed, just one year into Network Rail's five year modernisation plan.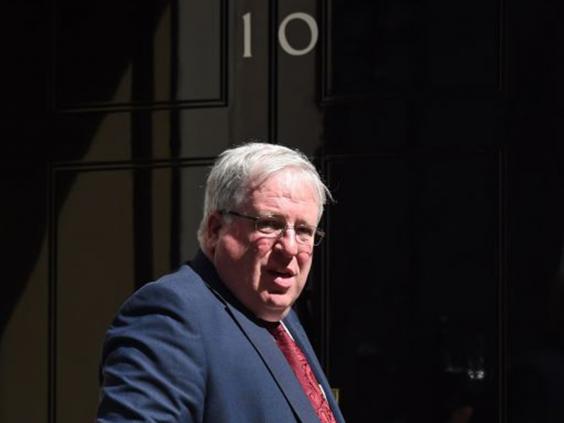 Following European Union pressure, Network Rail was in effect renationalised last autumn, bringing with it a debt burden approaching £40bn on to the nation's books.
Exasperated officials and ministers at the Department for Transport and Treasury are keen on Network Rail refocusing on its core engineering work. They have been devising plans to let the private sector manage or take over aspects of its existing work, including telecommunications, like passenger  wi-fi, and the power supply to the network, such as overhead cables.
With Rothschild's appointment, bankers will look at a number of options for how, as an industry source put it, Network Rail can "maximise value" from its commercial property – probably in the form of a number of sales. The bank was quietly appointed around three weeks ago.
Network Rail is landlord to more than 7,000 small and medium-sized businesses. They range from scrap metal merchants to nightclubs, are largely found beneath railway arches, and collectively paid Network Rail £266m in rent last year.
It is thought that railway land and properties no longer required for operational use might also be included in the potential sale. However, the portfolio does not include the stations, which the Government is also considering selling or outsourcing.
A valuation of this bag of properties and land is difficult, given that their locations, condition and suitability for sale vary widely. For example, a rail source said that regulators would probably block the sale of any disused land near lines that could one day be brought back into operational use.
However, land and property that could be sold should bring in at least £1bn. A source close to Network Rail said the organisation has "a pretty good understanding of what they are worth" and hoped that Rothschild would verify these assumptions.
A banking source added: "Valuing 7,000 parcels of land is quite a lot of work and will be quite difficult. The political pressure is such that Network Rail needs to see what can be sold. They will want Rothschild to get that stuff under the hammer quickly."
There is also a growing feeling in the industry that Network Rail could eventually be broken up entirely, perhaps loosely along the regional boundaries that could be established under the Government's devolution plans.
Reuse content