Next chief executive Lord Wolfson defended comments made yesterday where he claimed £6.70 an hour – the amount he pays staff in his stores – is enough to live on for most people.
"For very many people, the retail sector provides useful income and Next has 30 applications for every vacancy.  Raising wages too fast will simply reduce employment opportunities," Lord Wolfson said.
Lord Wolfson came under fire from trade union leaders yesterday after he claimed that £6.70 an hour – the amount he pays staff in his stores – is enough to live on.
While £6.70 is above the minimum wage of £6.50, it's some way off the living wage of £7.85 an hour and £9.15 in London, which is calculated according to the cost of living.
Next reported sales up 7.2 per cent to £4 billion and pre-tax profits up 12.5 per cent to £782 million.
"A living wage for a student is different for someone supporting a family. I think there are a lot of people for whom £6.70 is enough to live on," he said.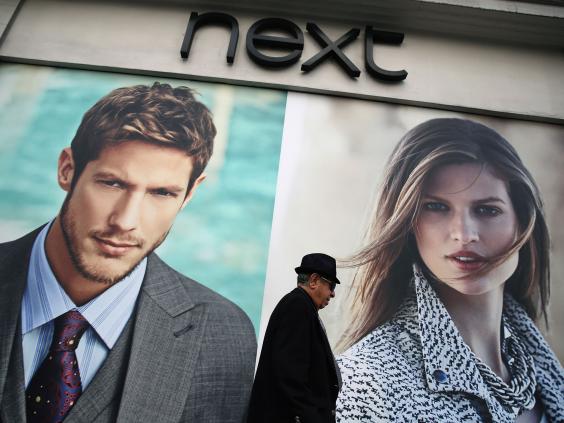 Labour MP Ann McKechin, who sits on the Government's Business, Innovation and Skills Committee, told reporters the comments were ill-judged coming from someone who is fortunate enough to have such a good income. She called for Lord Wolfson to live on £6.70 for a while to give him a reality check.
Luke Hildyard, deputy director of the High Pay Centre, which monitors pay at the top of the spectrum, said the comments were 'crass'. He told reporters: "Lord Wolfson sounds dangerously like a pub bore sounding off without knowing what they're talking about."
Lord Wolfson is a multi-millionaire and Tory life peer who took over from his father as chief of Next in 2001. He earns a basic salary of £729,000, which works out at £233 a hour for 12 hours work a day, five days a week. The average salary among Next's 48,417 employees is £11,000.
"No one can make a judgement about what constitutes a living wage, as everyone's circumstances are different," Wolfson told the Independent. 
Reuse content