Perhaps the $1,200 Phil Knight and Bill Bowerman bet on Blue Ribbon Sports back in 1964 is the greatest gamble in sports history. Perhaps in investing history too.
A name change to Nike, a $35 swoosh logo and Michael Jordan helped, but it was Mr Knight's vision for sports and sports marketing that was arguably the greatest input. That money is now worth about $93bn (£59.6bn), of which Mr Knight's stake is a staggering $22.3bn.
Mr Knight announced on Tuesday that, at 77, he will step down next year as chairman of Nike, the company he founded with his former university running coach Bowerman. Since Bowerman (credited with the idea of using a waffle iron to create the ubiquitous sports running shoe sole) died in 1999, it will be the first time neither founder is involved in day-to-day running of the company.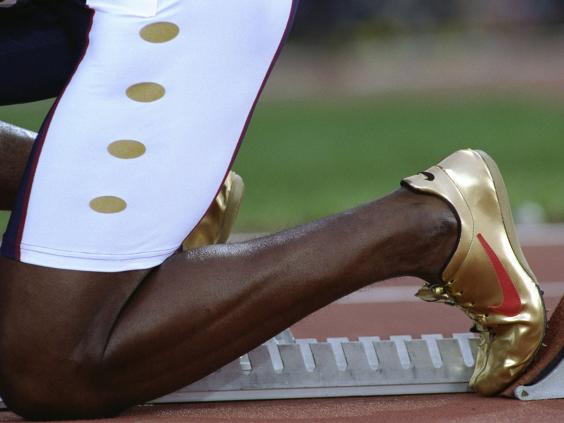 In a statement on the company's website, Mr Knight said: "Nike has always been more than just a company – it has been my life's passion… I have long felt a great responsibility to provide clarity and certainty for the long-term governance and leadership of Nike and for my ultimate transition from chairman." Mr Knight recommended that current chief executive Mark Parker succeed him, while his son Travis Knight will join the board of directors.
While Mr Bowerman might have been the driving force behind Nike's shoe innovations, it was Mr Knight who took on the business side, selling shoes to stores and persuading budding and established Olympic-quality athletes to wear them.
Michael Armstrong, buying director at JD Sports, the UK's largest retailer of sports clothing and footwear, said that Mr Knight's legacy cannot be overstated. "He has been the most influential person in sports and sports technology since Adi Dassler [founder of Adidas]. He changed everything about sports and equipment without ever changing the vision he started with – making better shoes to run in. He never stopped pushing design and marketing boundaries but always considered athletes as the number one priority."
It was as a journalism student and athlete at the University of Oregon, a mile runner with unfulfilled dreams of Olympic glory, that Mr Knight began to take an interest in the shoes that he was running in. His vision expanded beyond a casual interest when he was a graduate business student at Stanford University in California, writing in a marketing paper that "Japanese sports shoes can do to German sports shoes what Japanese cameras did to German cameras". Adidas has been fighting a rearguard action almost ever since.
At first Blue Ribbon did not manufacture its own shoes – Nike's often controversial off-shoring of production and subsequent entanglement with dubious labour practices was still some way off – instead importing shoes made by a Japanese manufacturer called Onitsuka, now known as Asics.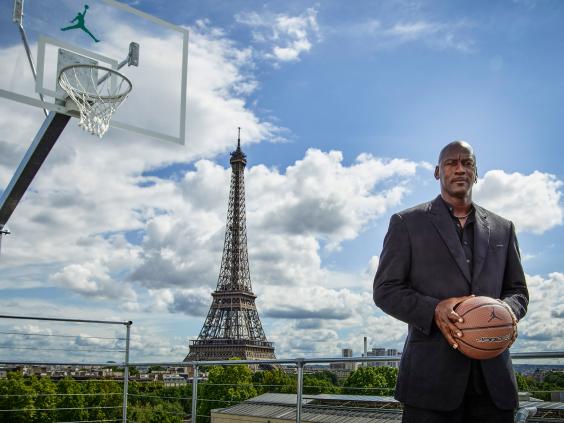 Although Nike grew fast in the 1970s, the brand did not explode until Mr Knight stepped in when Adidas passed on sponsoring a young Chicago Bulls basketball player, Michael Jordan.
Jordan was not even the first player selected in the NBA draft, but Mr Knight still offered him a shoe contract. It turned out to be arguably his best business decision. Jordan became the greatest player in basketball history, the Air Jordan shoes bearing his likeness selling more than 5 million pairs.
Not all of Nike's marketing ideas have their history in sports. "Just Do It", its advertising slogan that started running in 1988, was inspired by the last words convicted murderer Gary Gilmore spoke before his execution. Other famous marketing campaigns featured Bo Jackson, Tiger Woods, Sergei Bubka and Spike Lee.
In 1998 Mr Knight vowed to improve working conditions following a Time magazine exposé. "The Nike product has become synonymous with slave wages, forced overtime and arbitrary abuses," he told a Washington gathering, vowing to end child labour.
He has also been a generous philanthropist, particularly for his alma mater, the University of Oregon.
Reuse content