Investors were left red-faced after they piled into a worthless penny stock in a bizarre case of mistaken identity.
Shares of Nestor Inc soared 1900 per cent as confused traders sought to get a piece of Nest Labs, a 'smart' home start-up snapped up by Google in a $3.2 billion deal on Monday.
The stock soared from 0.2 cents a share to 4 cents in the wake of Google's acquisition in a volatile trading session.
Nestor, which trades over the counter under the ticker symbol NEST, sells traffic enforcement equipment and went into receivership in 2009. Nest Labs, founded by iPod godfather Tony Fadell, is a private company based in Palo Alto, California.
The incident brought back memories of the embarrassing Twitter mix-up, which saw shares of bankrupt retailer Tweeter Home Entertainment soar after the social network announced plans to go public under TWTR.
Tweeter has changed its ticker symbol to THEGQ from TWTRQ to avoid confusion.
The Nestor rally also sparked chatter among finance pros after a journalist wondered: "If you had advance knowledge of the Google/ Nest deal, would you buy Nestor Inc shares? And would that be insider trading?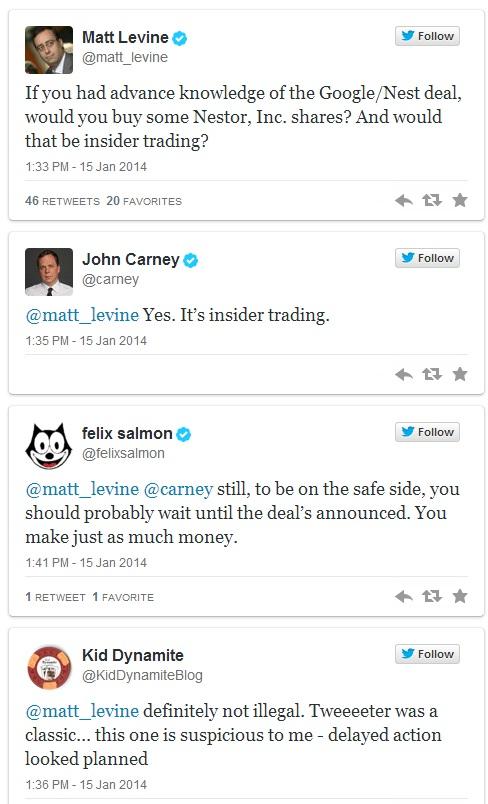 Reuse content