Hugo Boss plummets as turnaround won't bear fruit until 2018
Hugo Boss plunged after saying it won't return to growth until 2018, as the ailing German fashion house embarks on a turnaround that includes eliminating brands, slowing down store expansion and selling more online. Chief executive Mark Langer said 2017 will be a transition year as it reorganises its struggling wholesale unit that sells to US department stores. The stock fell as much as 12 per cent in Frankfurt, in part from disappointment that the company didn't unveil any new cost cuts besides the €65m (£55.78m) already announced for this year. The statement was "a bit light on numbers in terms of potential cost savings," said John Guy, an analyst at MainFirst Bank, adding that the €490m analyst estimate for next year's operating profit will probably be reduced. 
Mr Langer needs to jumpstart Hugo Boss, whose shares have lost more than a third of their value in the past year. He's adopted a strategy akin to Burberry and Marks & Spencer, which have dialled back expansion and weeded out smaller brands amid weak consumption in Europe. Mr Langer's plan involves making more affordable clothing, turning away from a luxury market that's suffered from ebbing demand.
Bloomberg
UK property giants fall into red after Brexit
Property giants British Land and Land Securities sank into the red in the first half of 2016, partly hit by sliding commercial property prices after the shock Brexit vote. British Land said on Wednesday that it suffered a pre-tax loss of £205m in the six months to September after a year-earlier profit of £823m. The firm, one of Europe's largest publicly listed real estate companies, said the loss was "primarily due to a negative property valuation movement" in the wake of Britain's EU exit referendum on 23 June. 
"Uncertainty caused by the UK's vote to leave the European Union has resulted in the central London office market registering its first capital value declines since 2009, following several years of strong growth in both rents and values," it said. "We recognise the impact that this uncertainty is having on businesses in London, and their ability to make plans for the future, but we believe that London will endure as a global centre." The group acknowledged however that Britain's changing relationship with Europe "may mean that some occupiers have no choice but to relocate certain parts of their businesses to other financial centres throughout Europe". But it insisted that growth sectors like creative and technological industries would "absorb much of the additional space but we do expect a period of softening demand in the meantime".
AFP
Inflation worries for UK households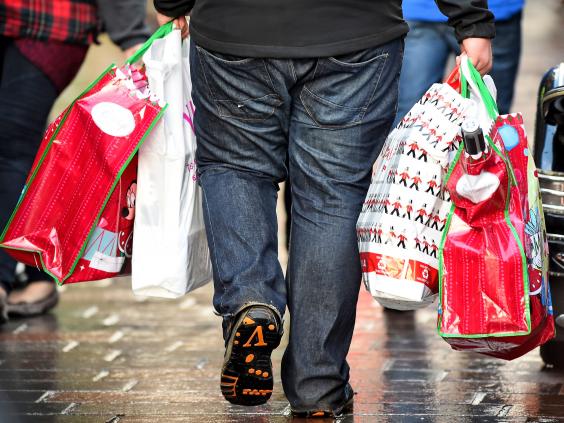 Worries about inflation among British households have risen to their highest level in nearly two and a half years following the fall in the value of the pound since the Brexit vote in June, a survey showed on Wednesday. Financial data firm Markit also said more than half of households now expect the Bank of England to raise interest rates in the next 12 months. Markit said its monthly Household Finance Index held steady at 43.7 in November, its lowest level since May. British consumer price inflation slowed in October, according to data released on Tuesday, but is expected to pick up to around 3 per cent by the end of next year, according to the Bank of England and private economists.
Many Britons will have already noticed higher prices at the fuel pump. BoE Governor Mark Carney has said the weaker pound – down about 20 per cent against the dollar since June – will soon start to feed through into prices across the high street. Households were divided on monetary policy, with 17 per cent of them expecting the BoE to cut its base rate again, compared with 55 per cent who said it was likely to raise rates within the next 12 months.
Reuters
Rolls-Royce boosts cost savings under group overhaul
Engine maker Rolls-Royce has said it is ramping up cost savings under its group-wide overhaul. The group is set to deliver savings at the top end of its target to slash costs by between £150m to £200m. It said the market outlook remained mixed, with demand strong for its engines for extra wide-body civil aircraft, but further weakening in business aviation and continuing woes in offshore oil and gas markets for marine, where its order book remains "very weak". Chief executive Warren East said: "We have made steady progress in 2016 to date, delivering a ramp up in large engine production and implementing the first stage of our transformation programme." Mr East is embarking on a turnaround plan at the aerospace giant, which has been forced to cut its dividend amid falling profits.
PA
Asia drives Prudential's new business profit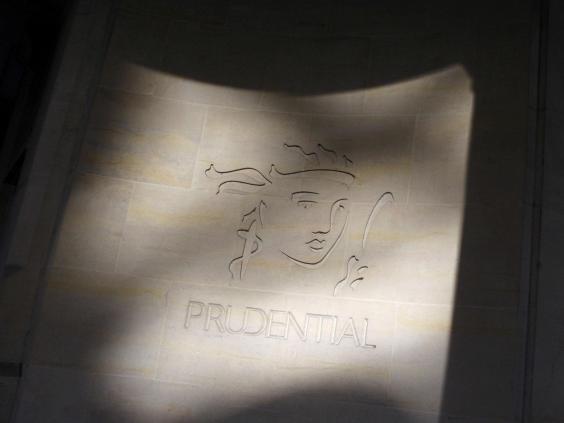 Prudential's Asian focus drove a 19 per cent rise in new business profit for the first nine months, the British life insurer said on Wednesday as it pledged to raise its dividend by 5 per cent every year. Asia contributes around a third of Prudential's operating profit and the region's head Tony Wilkey said the business was on course to meet its 2017 objectives as it targets an expanding Asian middle class to deliver growth. Prudential, which has about 24m insurance customers and £562bn of assets under management, said new business profit rose to £1.97bn from £1.66bn a year earlier. Group annual premium equivalent (APE) sales, which include regular premium sales plus one-tenth of single premium insurance sales, rose 16 per cent to £4.55bn, the insurer said.
Reuters
Barratt reviews London prices despite 'robust' housing market
Housebuilder Barratt Developments said Britain's housing market remains "robust", but revealed it is reviewing prices in London after softer sales across the capital. Barratt said that, while the wider UK property sector was "healthy" in spite of Brexit uncertainty, the market for high-end homes in London was "challenging". "To mitigate these risks we have taken pricing action on a number of our sites in London," the company said. Across the UK, Barratt reported an average weekly sales rate of 0.74 net private reservations for each active outlet from 1 July to 13 November, higher than an average of 0.71 a year earlier. Total forward sales, which account for joint ventures, were up 4.3 per cent to £2.65bn. Chief executive David Thomas said: "We are mindful of the potential for economic uncertainty created by the outcome of the EU referendum. However, market fundamentals are robust, and we remain a housebuilder of choice."
PA
Water supplier Severn Trent to buy neighbour Dee Valley
Severn Trent has agreed to buy rival Dee Valley Water in a deal worth around £78.5m. Severn will pay 1,705p a share for Dee Valley, which serves around 260,000 customers in Cheshire and North Wales. The deal sees Severn Trent gatecrash plans by rival bidder Ancala – an infrastructure investment manager – which had agreed to buy Dee Valley for around £71.3m. Dee Valley said it was now backing Severn Trent's higher bid and had withdrawn its recommendation for Ancala's offer. Severn Trent said Dee Valley would be a good fit with the firm, as it operates in neighbouring areas to the group. It added that it would continue to invest in Dee Valley, having earmarked £3bn for an investment programme in the region, and would also support vulnerable customers.
PA
Reuse content