Nat Rothschild's stormy five-year foray into the Indonesian coal market neared its conclusion yesterday after the banking scion accepted an offer for his stake in Asia Resource Minerals (Arms), the company formerly known as Bumi.
The City financier could not resist another dig at his former co-investors following the improved 56p a share offer from Asia Coal Energy Ventures (Ace), a consortium led by Indonesia's Widjaja family. The improved offer values the company at more than $200m (£131m) – a 41p offer was made in May – but is set to leave him and his investors nursing a reported £80m loss.
Mr Rothschild co-founded the London-listed Bumi in 2010 with Indonesia's politically influential Bakrie family, before an acrimonious boardroom bust-up. The company changed its name in 2013 after it severed links with the Bakries.
"This will be our first and last investment in Indonesia's coal sector," Mr Rothschild said yesterday. "There is no suggestion that this is a good outcome for shareholders, but it is the best short-term outcome given the difficulties that Arms would have faced had it attempted to recover, via a lengthy and costly litigation process, the $173m that was misappropriated by the former Indonesian controlling shareholders and management of this company."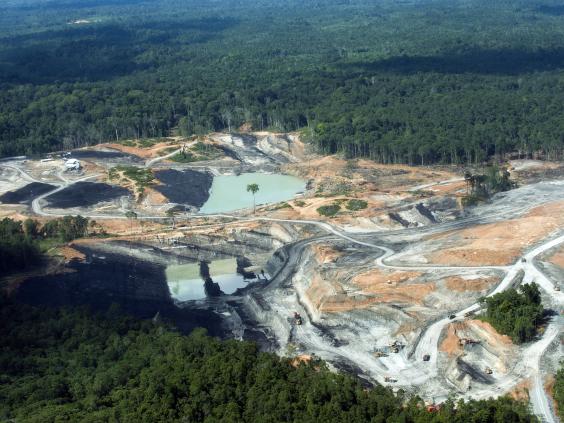 Last year, Mr Rothschild and Aga Bakrie, the son of the chairman of the Bakrie group, engaged in a spectacular and public bust-up on Twitter. "Whilst your dad is an evil genius (yes I'm paying Nirwan a compliment), the word on the street is that you are extremely DUMB!" Mr Rothschild tweeted at the time.
Mr Bakrie responded: "Haha… 'Dumb' I believe that's the word that has been associated with you by most of the people that I have met."
Hamish Tyrwhitt, the chief executive at Arms, said: "While we recognise that the Arms story overall has been a very difficult ride for shareholders, we are nonetheless pleased that the board's continued efforts to recover value for shareholders from the lows of late 2014 have culminated in this increased offer. We acknowledge the key role of Nat Rothschild throughout this process and look forward to continuing to work co-operatively with Ace to progress it as quickly as possible ."
Experts said Mr Rothschild's failed Indonesian venture once again showed the threats investors must weigh up when investing in emerging economies.
Amy Gibb at JLT Credit, Political and Security Risks said: "Investing in the Indonesian mining sector has the potential to be very profitable, but navigating the investment landscape is fraught with difficulties. The unpredictable regulatory environment is only part of the challenge; dealing with political personalities and vested interests is just as critical."
Fuganto Widjaja, a spokesman for Ace, said yesterday that Ace and the Widjaja family's holding company were delighted to receive Mr Rothschild's acceptance of the offer. "We look forward to restoring the long-term prospects of the Arms Group after the restructuring proposed by Ace," he added.
Reuse content