Michael O'Leary's new "nice guy" persona helped budget airline Ryanair boost its customer numbers by 28% last month.
The company launched a charm offensive last year after two profits warnings in 2013 and has introduced changes including a free second carry-on bag and allocated seating. Unveiling the "Always Getting Better" programme, O'Leary was presented to the media cuddling a puppy.  
Ryanair said it carried 6.7m passengers last month, up from 5.2m during the same period in 2014. Its load factor — aviation talk for how full a plane is - rose to 90%, from 80%.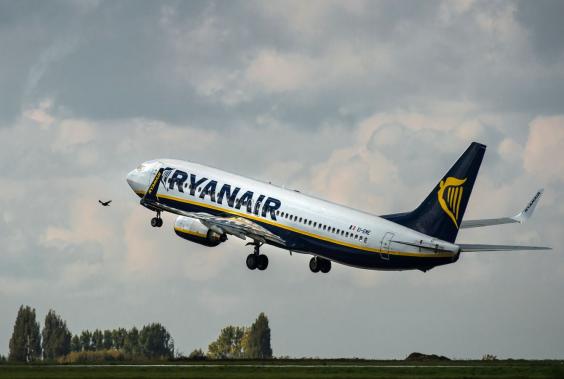 The company said it plans to roll out phase two of its customer service revolution this year including a new website, cabin interiors and inflight menus.
Regional carrier Flybe also had good news today, forecasting it will "break-even" in the year ending March 31 after just one year of a three-year turnaround programme.
The company said its passenger numbers grew by 15%. It will report fully in June.
Reuse content