Clydesdale and Yorkshire posts £77m profit
The Clydesdale and Yorkshire Banking Group has notched up its first annual profit in five years, in a buoyant start to life as a standalone business. Glasgow-based CYBG, which demerged from former owner National Australia Bank in February, hailed a "landmark year", as it posted bottom-line pre-tax profits of £77m for the 12 months to 30 September against a loss of £285m the previous year. The group last month confirmed it had made an offer to buy Royal Bank of Scotland's 300-strong Williams & Glyn branch business, after Santander pulled out of talks.
But CYBG is also cutting jobs and shutting branches as part of a drive to slash costs by an extra £100m. It said in September that it will trim its branch network further, from 248 to fewer than 200 over the next three years. CYBG chairman Jim Pettigrew said: "2016 has been a landmark year in the long history of our bank, as we became independent for the first time since the 1920s. Our ambition is straightforward: to become the credible alternative to the big UK banks." CYBG said it has seen a "limited" impact on its business from the Brexit vote, with mortgage lending still robust and lending to small businesses higher for the first time in four years.
PA
Safeway supermarkets set to make a comeback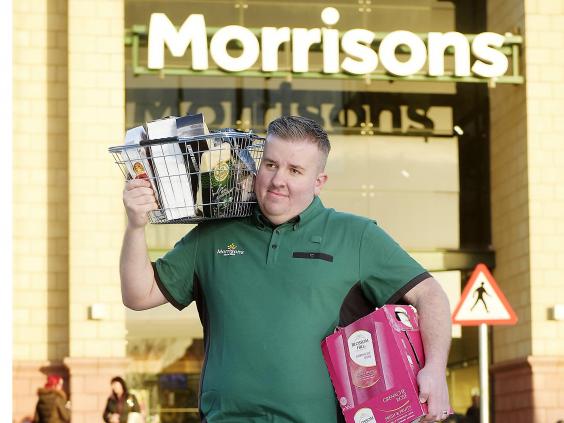 Morrisons is to ramp up its convenience store presence and revive the Safeway brand as part of plans to branch out into the wholesale market. The supermarket giant said it is to pilot a convenience food offer, Morrisons Daily, in 10 petrol station shops owned by forecourt operator Rontec. This adds to the five it is currently trialling with Motor Fuel Group and comes a year after it sold off its struggling convenience store chain, M Local.
Four Morrisons Daily shops will open before Christmas and a further six in January. Morrisons also plans to reboot the Safeway brand as a fresh food range for wholesale, selling to independent retailers from early next year. The food will be sourced from the supermarket's 16 UK factories. The move will see hundreds of Safeway products return to British high streets for the first time since 2005. Morrisons acquired Safeway in 2004 for £3bn. Chief executive David Potts said: "These are two capital-light ways of growing in the convenience food market. By working with well-established partners and reviving the Safeway brand, we are making our products more accessible to more customers."
PA
Daimler removes China executive over 'racist rant'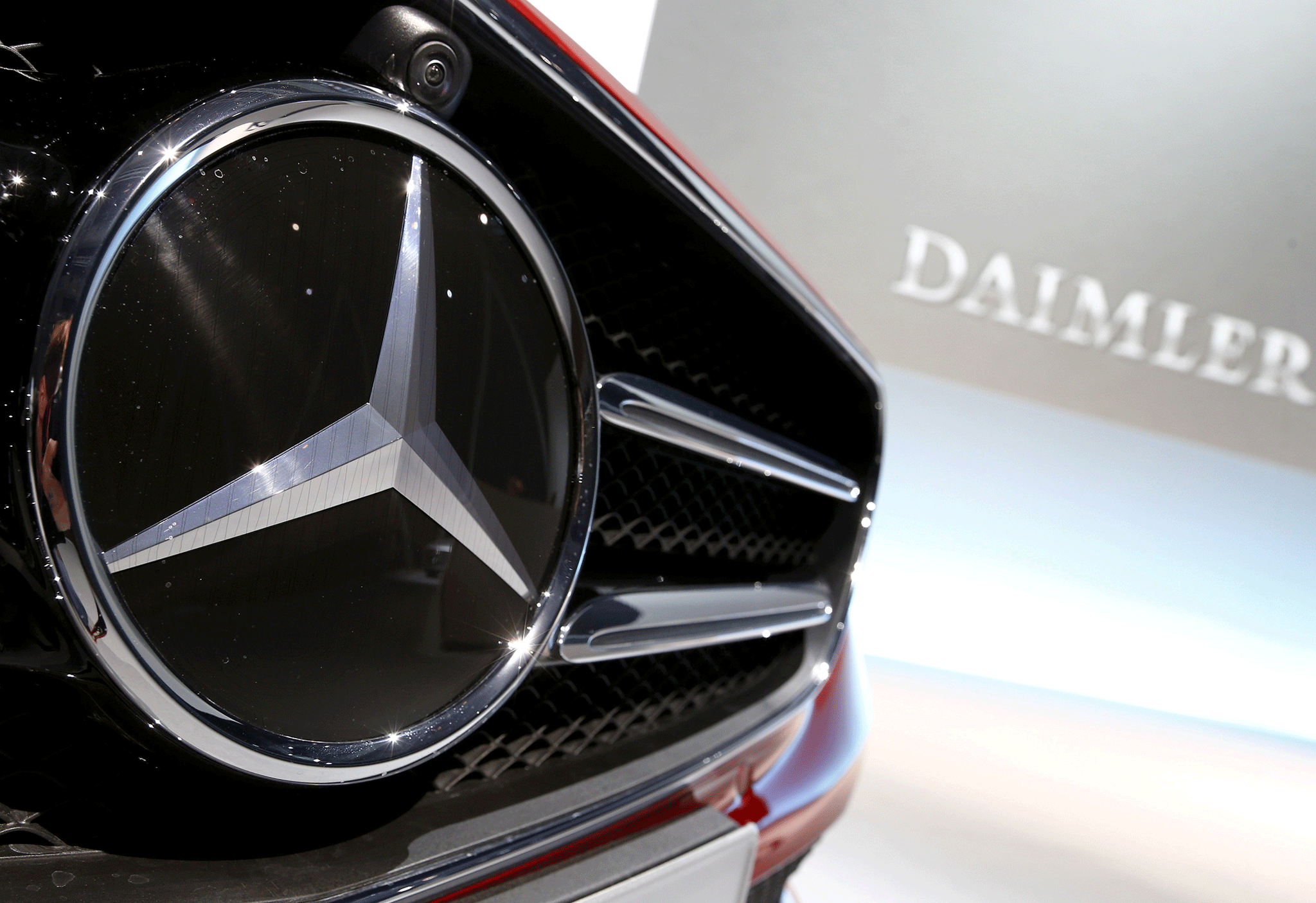 German car giant Daimler said on Tuesday it had removed a top executive of its China trucks and buses unit, after his allegedly racist remarks in a parking row became national news. Rainer Gaertner, president and chief executive of Daimler Trucks and Buses China, got into an argument with a local driver over a parking space, Chinese state media reports said. "I have been in China one year already; the first thing I learned here is all you Chinese are bastards," it quoted him as saying in English, according to the website of the People's Daily, the Communist Party's official mouthpiece.
People nearby "approached to argue with him", said the Global Times tabloid, which often takes a nationalistic tone, and he "attacked them" using pepper spray. No videos were available of the alleged incident, in a Beijing neighbourhood popular with expatriates and wealthy Chinese. The Global Times cited police as saying they had "no information about the case to be shared with the public". But the story was nevertheless reported by major newspapers and television stations across the country. In an online commentary, the Global Times said road rage in Beijing was often inevitable, but called Mr Gaertner's alleged remarks "unjustifiable", stating: "No matter how dirty your words are, your heart should not be dirty."
AFP
Brexit hits consumer confidence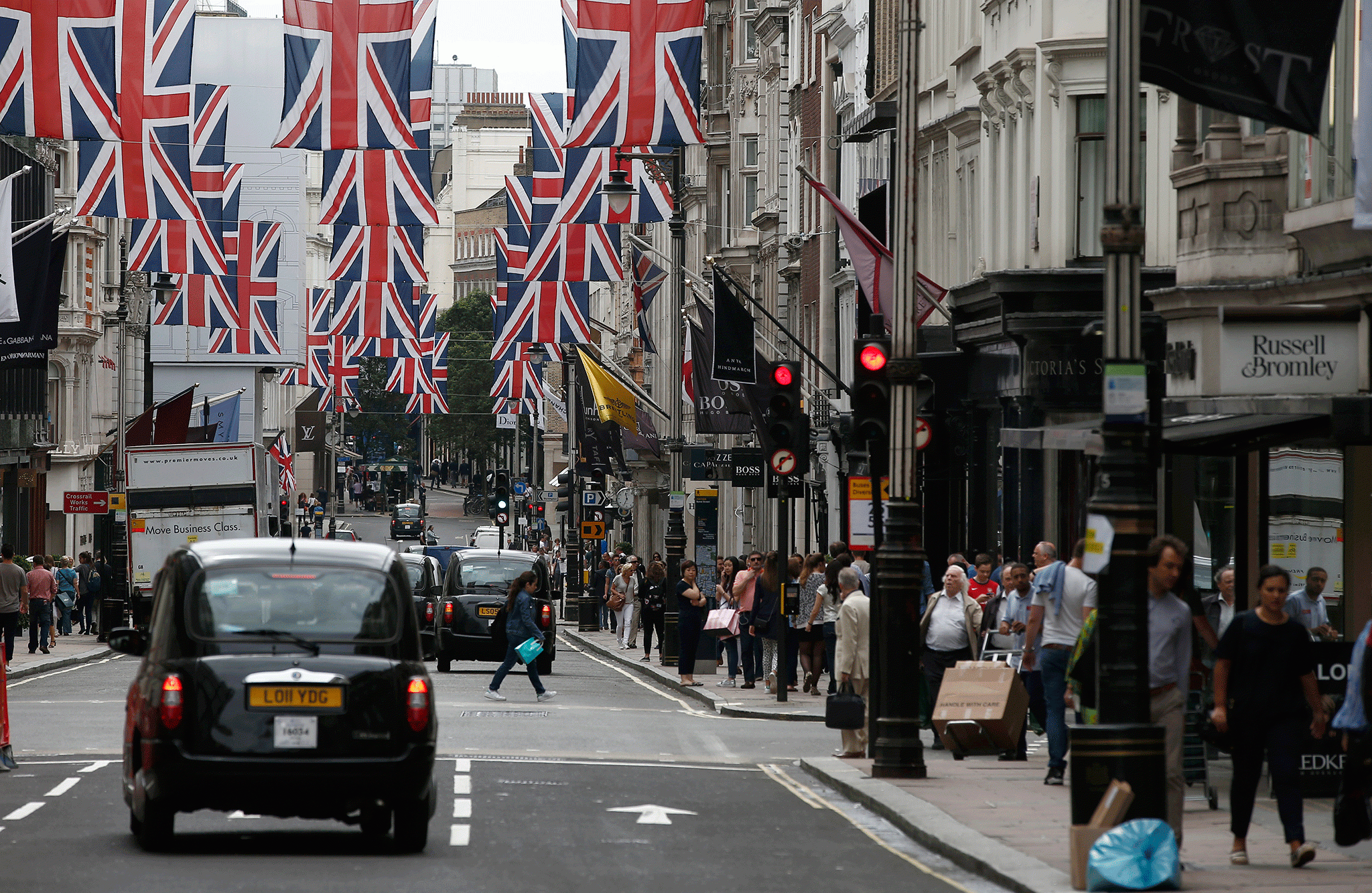 UK consumers' view of the economy's long-term prospects have deteriorated since the country voted in June to leave the European Union. IHS Markit's index of economic optimism over the next 10 years dropped to minus 18.4 per cent in November from minus 11.1 per cent in August and minus 3.5 per cent in July, it said on Tuesday. The survey asks people whether the UK's prospects have gotten better, worse, or stayed the same as a result of the Brexit vote. In the short-term – over the next six months – the index was little changed, at minus 40.7 per cent compared with minus 42.7 per cent in August. While the economy has performed better than anticipated since the referendum, expanding 0.5 per cent in the third quarter, Markit said the report shows that pessimists still outnumber optimists to a "significant extent".
"The latest survey highlights how Brexit is expected to carry a higher than previously thought cost in economic terms," said Markit chief economist Chris Williamson. "On average, people have become considerably more pessimistic about the impact of the decision to leave the EU on the economy over the next decade."
Bloomberg
Green Friday to boost US cannabis sales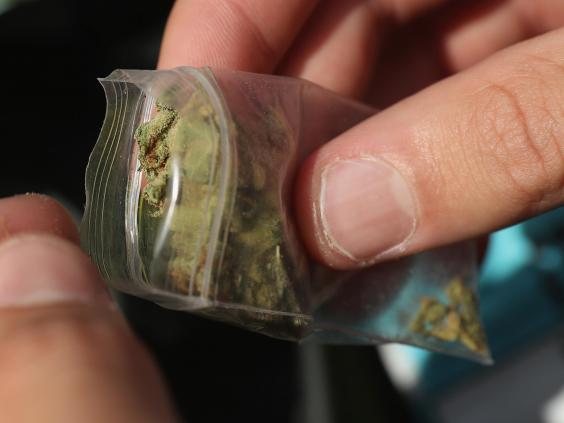 The US recreational cannabis market is now estimated to be worth close to $20bn (£16.09bn), and it's growing. California, Nevada, Massachusetts, and apparently Maine all voted this month to legalise recreational marijuana use, joining Colorado, Washington, Oregon, Alaska, and Washington, DC. The growing conversation on the subject could send even more people to local dispensaries on one of the biggest shopping days of the year, predicts Cy Scott, co-founder of the Seattle-based cannabis analytics firm Headset. Last year, marijuana sales the day after Thanksgiving – known in the industry as Green Friday – were up 13 per cent from the average Friday, according to a review of Washington dispensary sales data. Denver-based cannabis order-ahead service Baker, saw order volume double on last year's Green Friday compared with an average day and expects "a much more significant bump" this year. 
"In states where adult use is fully legal, like Colorado and Oregon, cannabis promotions around Black Friday have been common, and we expect we'll see more of that happening as prohibition eases across the country," said Adam Bierman, co-founder of MedMen, a marijuana management consulting firm. It's not just Friday, either. The day before Thanksgiving also sees lines at dispensaries. The Washington data set analysed by Scott's firm found sales were up 27 per cent across the board, leading Headset to dub it Weed Wednesday. Appropriately for the holiday, sales were driven by food and drink consumption; dispensaries sold 58 per cent more edibles and 72 per cent more beverages than on an average Wednesday. 
Bloomberg
Nigerian farmers and fishermen sue Shell over pollution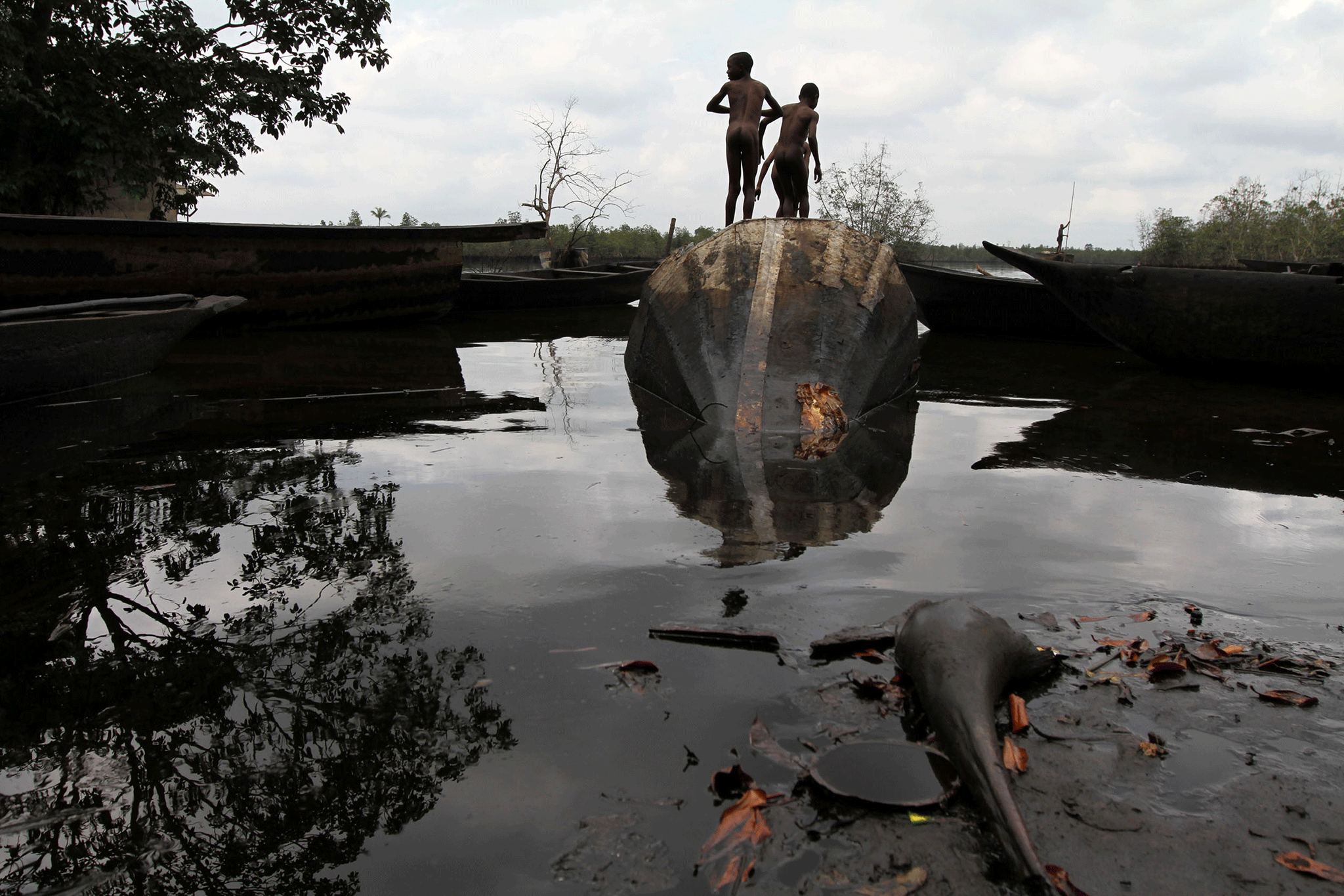 Britain's High Court will begin hearing lawsuits filed by a group of Nigerian farmers and fisherman alleging that decades of oil spills have fouled the water of the Niger River Delta, where a Shell subsidiary has operated since the 1950s. The claims were brought on Tuesday by two communities located in Ogoniland, part of the oil-rich southern Niger River Delta. They argue Shell, incorporated in the UK, is responsible for the actions of its Nigerian subsidiary, Shell Petroleum Development Company of Nigeria, or SPDC.  They brought their fight to London because they say the Nigerian courts are too corrupt to hear their claims.  SPDC, the operator of a joint venture between the Nigerian government, Shell and two other oil companies, said it will challenge the jurisdiction of the UK courts. 
AP
AO World expects Black Friday rush before prices rise
British online electricals retailer AO World is counting on bumper Black Friday sales, saying it expects consumers to snap up appliances before prices start to rise in the New Year to offset the pound's slide since the Brexit vote. Chief executive John Roberts said on Tuesday he expected online businesses to be the big winners of this week's Black Friday, a US shopping tradition that has been adopted in Britain in the past few years. AO World said it more than doubled its earnings in Britain in the six months through September, offsetting a loss in continental Europe, and is stretching the Black Friday event into a week of promotions.
"This year it has been well reported that, obviously with the Brexit currency movements, prices are going to go up in Q1 next year," Roberts told reporters. "So our belief is that it is going to be bigger than ever." Analysts expect Black Friday spending to break last year's record, with most of the growth coming from online transactions.
Reuters
JK Rowling's Pottermore to conjure up profit for 2017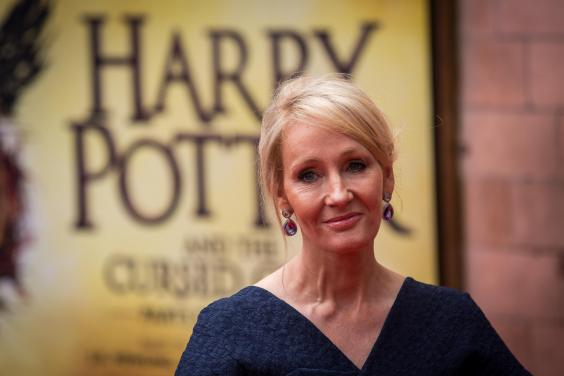 Pottermore, JK Rowling's digital publishing company, expects to turn a profit in its current fiscal year, buoyed by rising sales of audio books and new ebooks that build on the nearly 20-year-old Harry Potter franchise, the company said on Tuesday. Launched as a fan community site in 2012, Pottermore has evolved from a self-publishing site for one of the world's most popular authors into a firm that sells increasing volumes of ebooks and audio books via partnerships with online retailers. Recognising the pitfalls of a purely go-it-alone, direct-to-fans approach, Pottermore revamped its strategy in 2015 to also sell through Amazon, Apple, Amazon's audio book unit Audible, Barnes & Noble, Google and Rakuten-owned ebook publisher Kobo.
"If ebooks can work for anyone, they are going to work for Harry Potter", said Joseph Evans, a technology analyst for media market research firm Enders Analysis.
Reuters
Uber launches in congested Bangladesh capital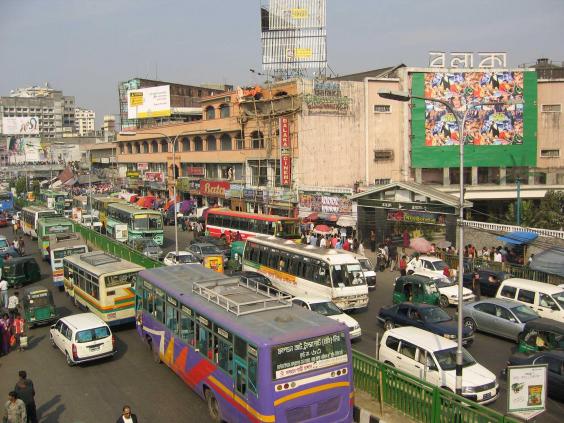 Uber launched its on-demand car ride services in the perennially jammed Bangladeshi capital Dhaka on Tuesday, saying it would help reduce congestion in one of the world's largest metropolises. Dhaka is the 33rd city in South Asia where the smartphone taxi app is now available. The city's first Uber ride was made by Bangladeshi cricket star Shakib Al Hasan, according to the California-based company, adding its technology would help reduce traffic and improve air quality.
"Uber has a simple goal: to use technology to make our cities more accessible while reducing congestion and pollution," said Amit Jain, president of Uber India and South Asia. Bangladesh's government backed Uber's launch in the capital, which has a population of more than 30 million in the city and adjoining industrial towns but lacks a metro system, leaving residents totally reliant on the heavily congested roads.
AFP
Reuse content