Britain's WH Smith looks to squeeze suppliers to offset forex hit
Britain's WH Smith said it will lose its protection against a weaker pound next year and is looking to offset the impact by consolidating factories and negotiating better prices with suppliers to cut its costs.
The high street retailer is looking to curb an expected increase in costs associated with buying £25m of stationery, after a hedge against the dollar expires next year, WH Smith chief executive Stephen Clarke said on Thursday.
"Since 24 June, we have been talking to our suppliers and factories, looking at how we can reduce cost that might come through by consolidation of factories or through other productivity initiatives," Clarke said on a conference call.
"We have made some real good progress there," he said, adding that it was too early to say how much it would save.
Firms across Britain are having to mitigate the costs associated with the fall in the pound to near 31-year-lows once existing currency hedges expire, which could hit margins on imported goods.
The pound has fallen by 28 cents since the night of the vote, dropping to $1.2215 on Tuesday, while the average cost of imported goods in August was 7.6 per cent higher than a year earlier, the sharpest year-on-year rise since 2011.
WH Smith, which runs over 1300 stores, has seen a decline in comparable sales over last two years, as the wider industry contends with shoppers buying more online.
Reuters
Sky says customer demand picking up after slow summer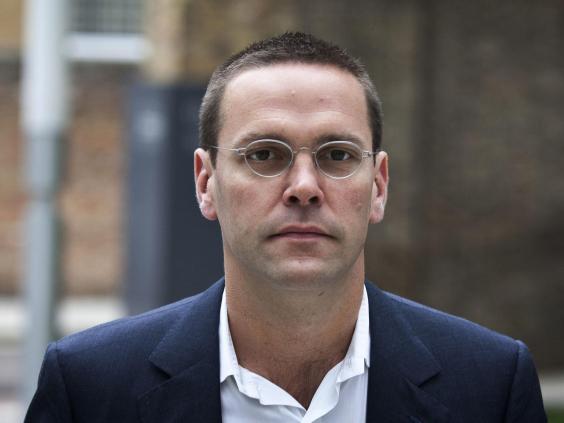 Sky reported a 5 per cent rise in underlying revenue in its first quarter, in line with its expectations in a year when it is paying substantially more for the premium soccer and entertainment content it offer viewers.
The broadcaster, which had its most successful drama series debut ever this month with "Westworld" and started Friday night Premier League football this season, said its full-year target, for 5-7 per cent underlying revenue growth, was on track.
Sky added 106,000 customers in the three months through September, less than 134,000 acquired in the same month last year. Customer additions were slow in July and August, reflecting in part a delay in the start of the German and Italian football leagues, but had picked up in September, it said.
"We added customers at a good rate, albeit the quarter got off to a slow start due to the tail end of Euro 2016 and the Rio Olympics, both big free-to-air events," chief executive Jeremy Darroch told reporters.
"But since then you've seen demand build across the quarter and September was strong."
Sky, which operates in Britain and Ireland, Germany and Austria and Italy, reported group revenue rose 7 per cent to £3.1bn, with like-for-like revenue up 5 per cent, in line with its forecasts.
It has cut costs to help absorb a £600m increase in its bill for Premier League rights this year.
Darroch said the group had made a good start by cutting operating costs by 2 per cent in the quarter.
Reuters
Samsung offers financial incentives to stem Note 7 bleeding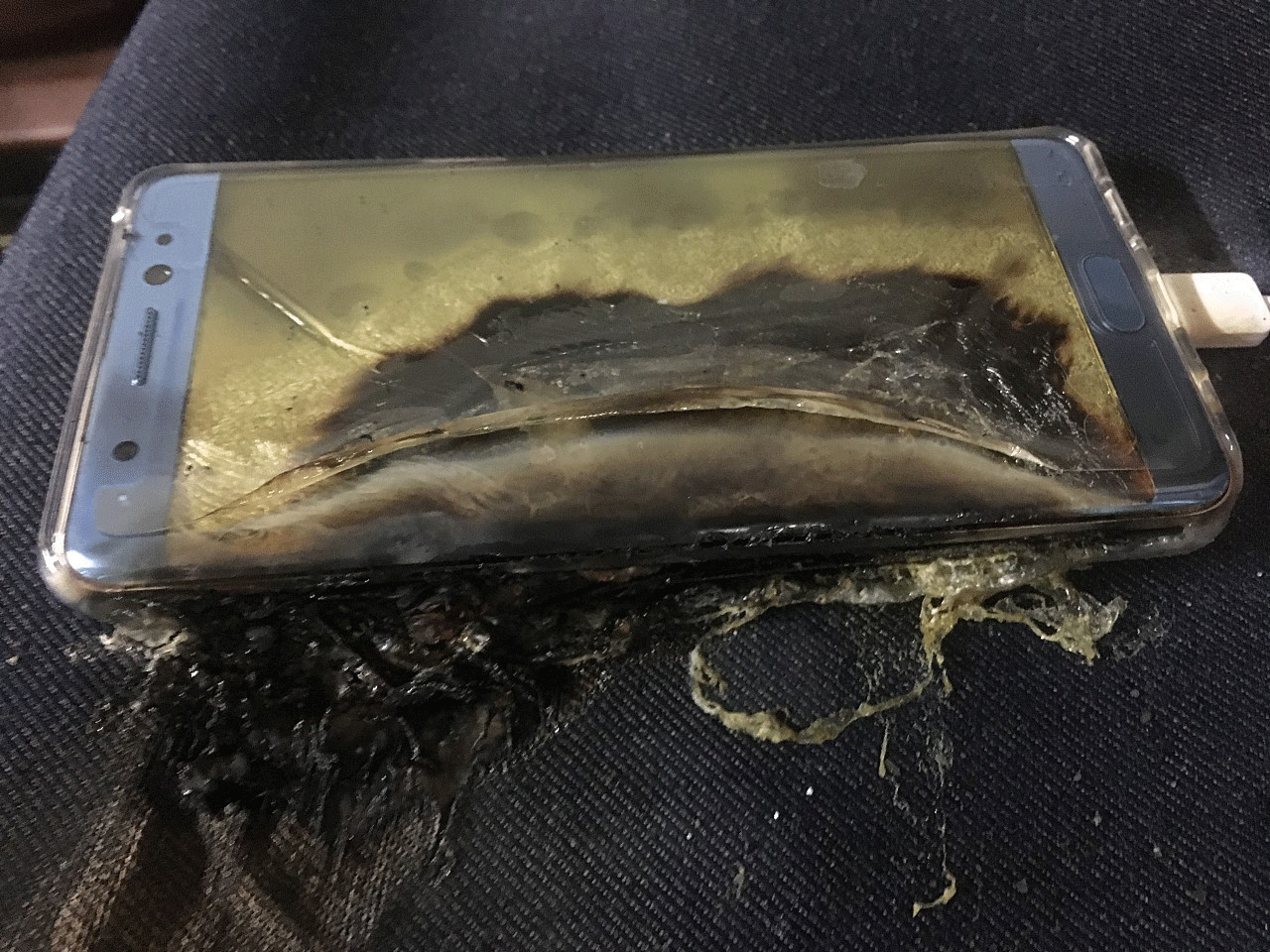 Samsung Electronics on Thursday offered financial incentives for US and South Korea customers who exchange Note 7s for other products or refund them, as the tech giant scrambles to shore up its reputation in the wake of a damaging safety crisis.
The consumer electronics company is also expanding a US recall of the fire-prone model to a total 1.9m Note 7 phones, which includes the 1m Galaxy Note 7s it recalled on Sept. 15.
The South Korean giant is in damage-control mode as rivals like Apple Inc and LG Electronics try to steal market share from the global smartphone leader after it was forced to scrap its latest high-end device.
Samsung is boosting its marketing and promotional efforts around other Galaxy-series smartphones to cushion the blow from the demise of the premium Note 7, which it finally abandoned this week after failing to resolve overheating problems which caused some of the phones to ignite.
Samsung said on Thursday it is offering up to $100 (£82) in bill credit to consumers who exchange their Note 7s for any Samsung smartphone in the US.
US customers who exchange their Note 7s for a refund or other branded smartphone will receive $25 (£20.50) in bill credit.
"We appreciate the patience of our consumers, carriers and retail partners for carrying the burden during these challenging times," said Tim Baxter, president and chief operating officer, Samsung Electronics America.
Reuters
Deutsche Bank implements hiring freeze as chief executive cuts costs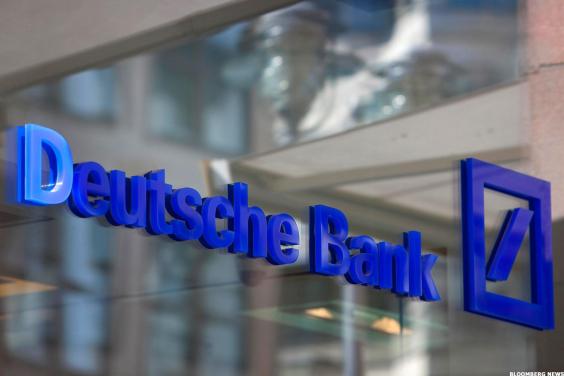 Deutsche Bank is implementing a company-wide hiring freeze as chief executive John Cryan seeks to lower costs and shore up investor confidence, according to people with knowledge with of the matter.
In a message to divisional chief operating officers on Wednesday, the Frankfurt-based lender said hiring will be put on hold with immediate effect, said the people, who asked not to be identified because the talks are private. The hiring freeze affects all divisions excluding some control functions such as compliance, according to the people.
Cryan, 55, is struggling to reverse a slide in shares that eroded almost half of the company's market value this year, amid concerns about mounting legal costs after the US Department of Justice requested $14bn to settle a probe into faulty securities. 
Bloomberg
Hargreaves Lansdown warns on investor confidence, shares drop
British investment company Hargreaves Lansdown said new business growth slowed in the three months to end-September, taking the shine off a record quarter for assets and profits.
The group, which focuses mainly on UK retail investors, was also cautious on its outlook, which contributed to a fall in its shares of more than three per cent.
"Despite the higher stock market levels, investor confidence has fallen and there remains much uncertainty about the future economic environment weighing on investors' minds," it said in a statement.
"Future stock market levels and investor confidence will have a significant part to play during the remainder of our financial year."
The FTSE All Share index was up 6.8 per cent over the September quarter, Reuters data showed, partly helped by a boost in profits for companies with overseas earnings as a result of a slide in the value of sterling following Britain's vote to leave the European Union.
Reuters
Pfizer loses UK patent appeal over $4.8bn Lyrica drug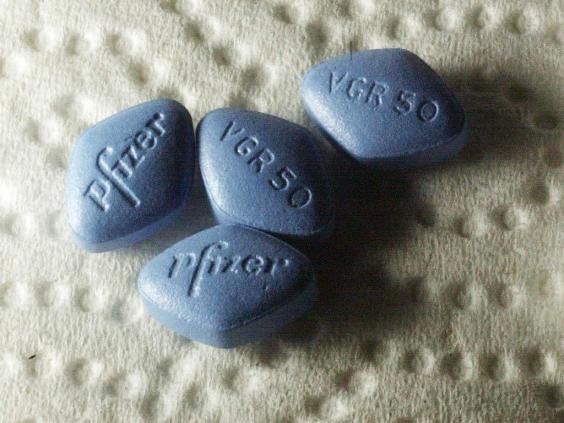 Pfizer lost an appeal in a UK patent dispute over Lyrica, one of the company's top-selling drugs.
Three judges upheld a 2015 ruling that Allergan's Actavis unit didn't infringe Pfizer patents with its version of the drug pregabalin. The disputed patent covers the use of pregabalin for the treatment of pain. Teva bought the business this year.
Lyrica, also used to treat epilepsy, generated sales of $4.8bn (£4bn) for Pfizer in 2015. Pfizer has also sued Dr. Reddy's Laboratories and Teva Pharmaceutical Industries Ltd. over their generic pregabalin products.
"We maintain our belief in the validity and importance" of the patent, said Pfizer spokeswoman Katie Banks. She said the company is hoping to take its appeal to the UK Supreme Court.
Bloomberg
Car parts maker joins list of firms to pull London IPO plans
Vehicle parts manufacturer TI Fluid Systems became the latest victim of market volatility as it slammed the brakes on its initial public offering.
The Oxford-based firm had been eyeing a £543m fundraising through a London stock market flotation, but halted plans due to "uncertain market conditions".
The private equity-backed group, which makes products that transfer liquids through vehicles, said it had decided not to push forward with the IPO at the "current time".
In a statement, the firm's owner Bain Capital said it would "continue to monitor market conditions to determine the appropriate next steps for the company".
The move sharpens the focus on waste management firm Biffa, which had pencilled in a return to the London stock market in October in a bid to raise £270m.
AP
Delta beats third quarter profit forecasts 
Delta Air Lines reported third-quarter profit of $1.26bn (£1bn) on Thursday, surpassing Wall Street expectations. The average estimate of nine analysts surveyed by Zacks Investment Research was for earnings of $1.65 (£1.35)  per share. 
The airline posted revenue of $10.48bn in the period, falling short of Street forecasts. Four analysts surveyed by Zacks expected $10.59bn. 
Delta shares have declined 23 per cent since the beginning of the year, while the Standard & Poor's 500 index has risen roughly 5 per cent. The stock has declined 19 per cent in the last 12 months. 
AP
Reuse content