US top court to hear Apple-Samsung feud over iPhone designs
After five years of litigation, the US Supreme Court will hear arguments on Tuesday in the bitter patent dispute between the world's two top smartphone manufacturers over the amount Samsung should pay Apple for copying the iPhone's distinctive look.
The case could not come at a worse time for Samsung which today permanently ceased production of its flagship Galaxy Note 7 smartphone. Samsung's shares fell 8 per cent, while Apple's were up on Tuesday.
The justices' ruling, due by the end of June, could have a long-term impact for designers and product manufacturers going forward because the Supreme Court, if it agrees with Samsung, could limit the penalties for swiping a patented design.
Samsung paid Apple Inc $548.2m (£441m) last December, fulfilling part of its liability stemming from a 2012 verdict for infringing Apple's iPhone patents and copying its look.
But Samsung will argue before the Supreme Court that it should not have had to make as much as $399m of that payout for infringement of three patented designs on the iPhone's rounded-corner front face, its bezel and the colourful grid of icons that represent programs and applications.
It will be the Supreme Court's first case involving design patents in more than 120 years, when the products at issue were carpets and rugs.
Cupertino, California-based Apple sued its South Korean rival in 2011, claiming Samsung stole its technology and the iPhone's trademarked appearance.
Samsung has said it should not have had to fork over all of its profits on phones that infringed the patents, which contributed only marginally to a complex product with thousands of patented features. Apple has said Samsung was properly penalized for ripping off its work.
Reuters
China unveils plan to stem ballooning company debt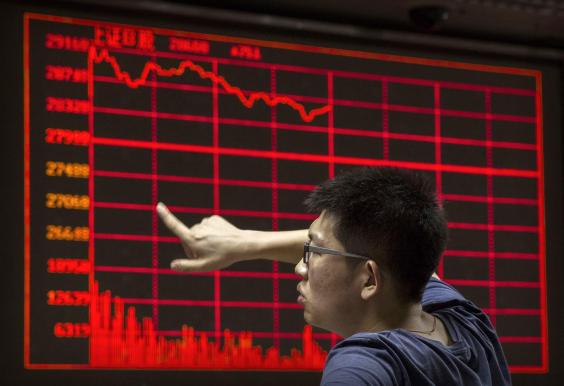 Chinese authorities unveiled plans Monday to let companies give equity in themselves to banks to pay down soaring debt levels that economists warn might hamper the country's already slowing growth. 
Companies that show "good prospects" will be allowed to negotiate swaps with lenders, the deputy chairman of the Cabinet planning agency, the National Development and Reform Commission, said at a news conference. The official, Lian Weiliang, stressed the system was intended to use market forces to impose discipline and warned that participants who lose money will not be bailed out. 
China's total debt is unusually high for a developing country at the equivalent of about 250 per cent of annual economic output. It surged after the 2008 global financial crisis as Beijing used infusions of credit to prop up economic growth. That has prompted warnings that economic growth might suffer if high interest payments leave companies with no money to invest and has raised concern about the impact of potential defaults on the state-owned banking system. 
The latest move comes as Chinese planners are in the midst of a marathon effort to make the state-dominated economy more productive by giving market forces a bigger role. Beijing has promised to force state-owned enterprises to compete, shut down "zombie companies" that are kept afloat by loans and restrain growth of debt. A handful of insolvent companies have been allowed to default on bonds. 
Only "high-quality enterprises" with "temporary difficulties" and those in growth-oriented emerging industries will be allowed to negotiate debt swaps, Lian said. He said "zombie companies" and those deemed to have no likelihood of survival would be barred. 
AP
Facebook to begin streaming live sport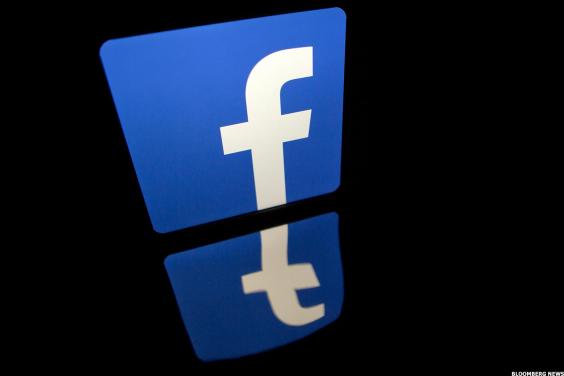 The 18-to-25-year-old human is a mystery to the sports establishment. They don't watch games on TV or buy season tickets, preferring e-sports and fantasy drafts to the perfectly executed live event.
But there are too many of them to ignore, and sports executives are eager to capture their attention. Time Warner's Bleacher Report, not a traditional sports broadcaster, will introduce its first attempt to capture the millennial sports fan on Friday, with a Facebook Live stream of a high school American Football game.
The show is designed to be fast, bordering on frantic, with video shot from drones and GoPro mini cameras, plus live polls, contests and instant statistics generated by tracking sensors on players. Coach Kevin Kelley will wear a microphone and talk through his decision-making.
Marc Kohn, Bleacher Report's senior director of video and live events said his definition of success is "a broadcast that is incredibly creative and pushes boundaries." Kohn wouldn't say how much Bleacher Report is spending on the project and is trying to figure out how to integrate brands into the broadcast, which currently do not include advertising.
Along with Twitter's recent multimillion-dollar investments in pro sports broadcasting, the games are a sign of growing interest in sports programming that can reach new fans. Amazon and Google's YouTube have talked with leagues and media companies like The Tennis Channel about carrying live sporting events.
Facebook says its users watch 100m hours of video per day, 75 per cent of which is on mobile devices. Facebook Live videos draw 10 times more comments than videos posted elsewhere online, a metric that suggests a more invested audience.
Bloomberg
Trump's Taj Mahal to close 26 years after Trump opened it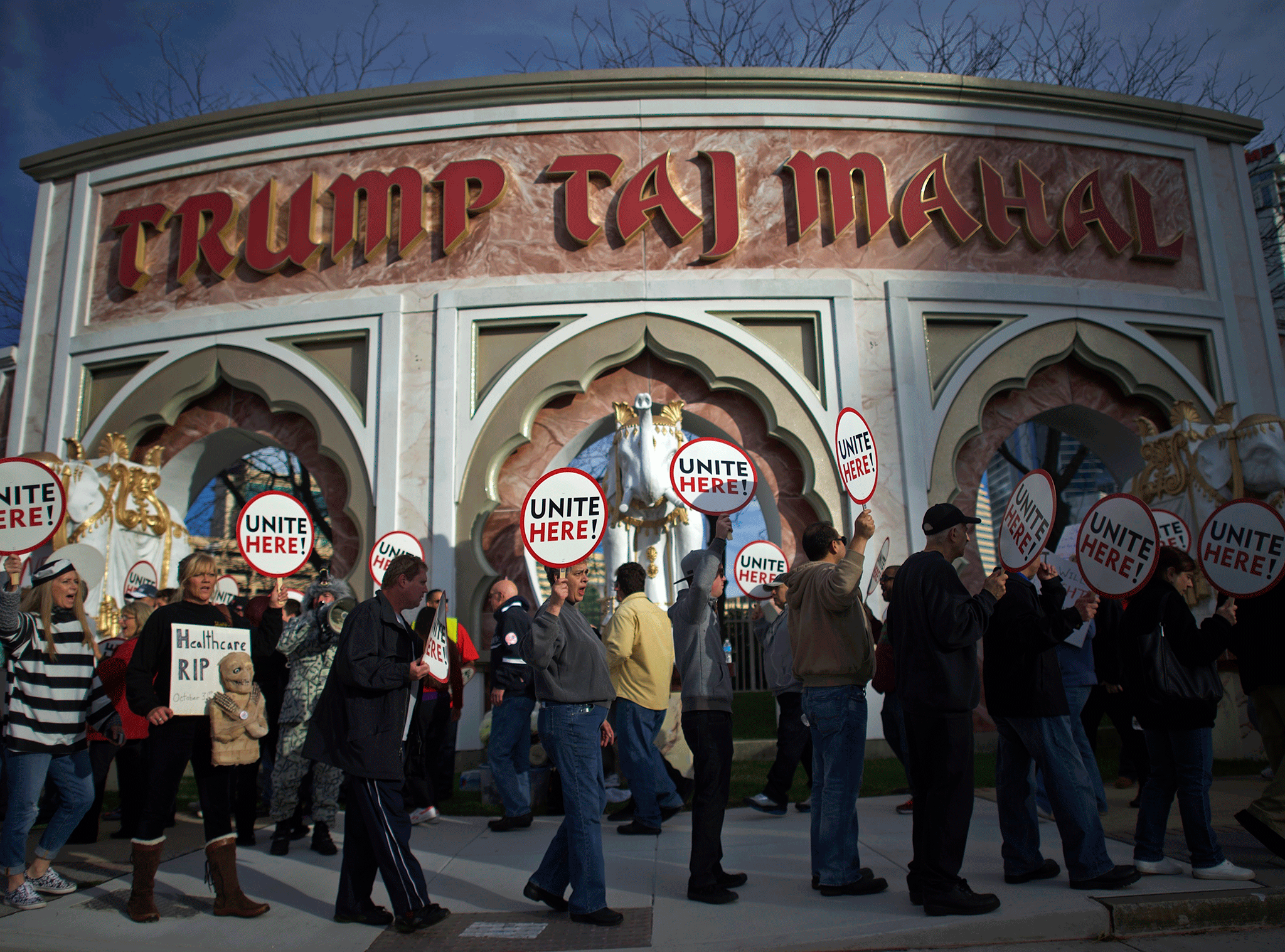 Donald Trump opened his Trump Taj Mahal casino 26 years ago, calling it "the eighth wonder of the world." 
But his friend and fellow billionaire Carl Icahn is closing it yesterday morning, making it the fifth casualty of Atlantic City's casino crisis. 
The sprawling Boardwalk casino, with its soaring domes, minarets and towers built to mimic the famed Indian palace, will shut its doors at 5:59 a.m., having failed to reach a deal with its union workers to restore health care and pension benefits that were taken away from them in bankruptcy court. 
Nearly 3,000 workers are losing their jobs, bringing the total jobs lost by Atlantic City casino closings to 11,000 since 2014. 
The union went on strike July 1, and Icahn decided to shut the place down a little over a month later, determining there was "no path to profitability." 
AP
Just Eat invests £3.5m in mobile payments app service Flypay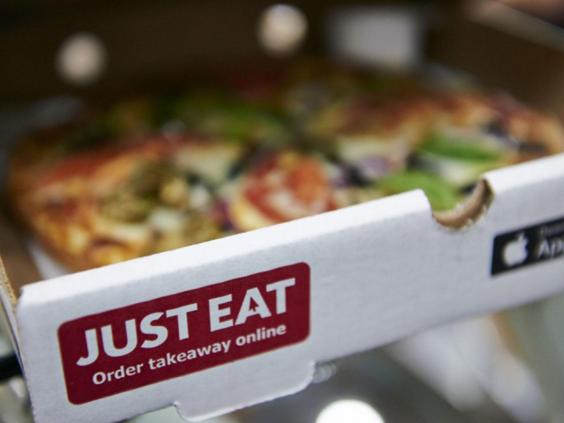 Takeaway firm Just Eat has invested £3.5m in tech firm Flypay, an associate company of publisher Time Out. AIM-listed Time Out said it will hold a stake of 38 per cent in the mobile payments app service following the investment.
Julio Bruno, chief executive of Time Out Group, said: "The ecosystem being built by Flypay is expanding fast and the investment by such a pioneering company as Just Eat proves just how valuable this business and its growth opportunity is."
Flypay enables integration between technology services for restaurant, pub and bar operators.
Time Out, which has expanded from a listings magazine into a global digital media and e-commerce group in recent years, has also begun to open food markets. It has one in Lisbon and has plans for London and New York.
PA
Twitter shares crash in Europe after deal interest cools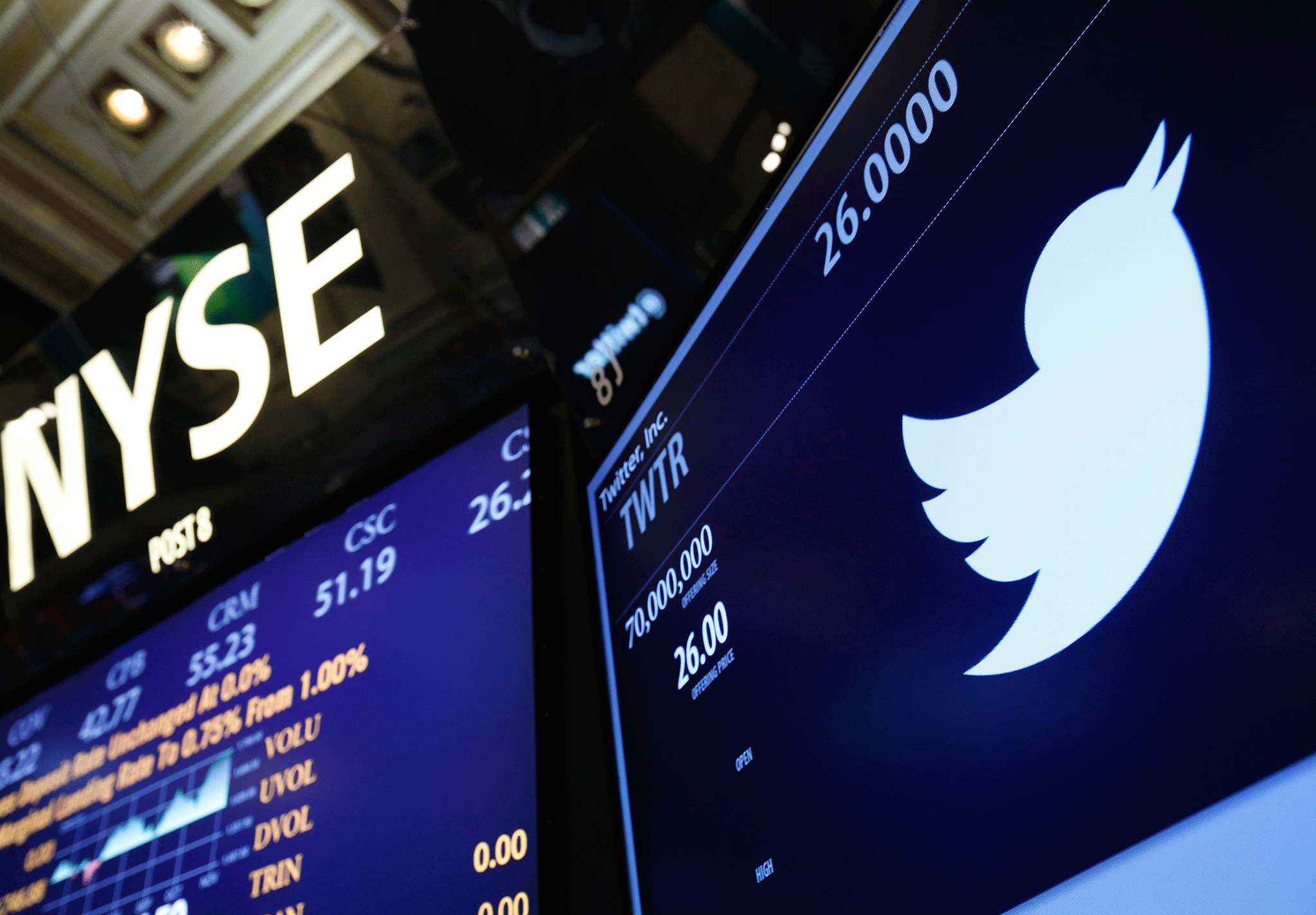 Twitter shares fell as much as 10.6 per cent in Frankfurt trading yesterday after potential bidders were said over the weekend to have lost interest in making offers to buy the company.
Twitter was down 9.9 per cent to €15.95. The shares had closed at €21.87 on 5 October after companies including Google, Salesforce.com and Walt Disney, weighed acquiring the social-media company.
San Francisco-based Twitter had pursued a sale amid difficulty significantly boosting users or advertisers, though its leadership was split on the decision. The board had hired Goldman Sachs and Allen & Co. to pursue a sale in September, Jack Dorsey, chief executive, opposed a sale, while co-founder and board member Ev Williams supported one. Now its suitors are unlikely to make a bid amid pressure from their investors,
Bloomberg
Outsourcing group Mitie's CEO steps down
British business and public services outsourcing group Mitie announced the replacement of chief executive Ruby McGregor-Smith on Monday, three weeks after a profit warning that sent its shares down by over 28 per cent.
The pest control to cleaning, security and ancillary healthcare services provider said Phil Bentley, a former head of UK energy supplier British Gas, would take over from McGregor-Smith in December.
McGregor-Smith, who has been chief executive since March 2007, having joined Mitie as finance director in 2002, denied that her decision to step down was related to the profit warning.
Mitie also said it had started a review of its CEO succession plan last year, at McGregor-Smith's request.
Reuters
Amid breach talk, some Yahoo users finding it hard to exit 
As Yahoo's embattled email service suffers through a slew of bad news, some users are finding it hard to leave. 
The company says it disabled its automatic email forwarding system at the beginning of the month, leaving some who want to quit over hacking or surveillance concerns struggling to switch to rival services. Users like Jason Danner of Auckland, New Zealand, say the timing is "extremely suspicious." 
In September Yahoo revealed that hackers had stolen the personal information of half abn people. More recent revelations concern allegations that Yahoo help US intelligence spy on its users. 
The company declined comment Monday. Yahoo's Help Center site says that the company temporarily disabled automatic email forwarding to new addresses "while we work to improve it." 
AP
UBS starts Brazil real estate venture as property prices tumble
UBS is betting on Brazil real estate. The Swiss bank is starting a new business that will help investors capitalize on reduced property prices after a two-year recession, the firm's Brazil chief executive officer, Sylvia Coutinho, said in an interview in Sao Paulo. Specialised consultancy Real Estate Capital will work exclusively with the team, and REC chief exective Moise Politi will head the initiative, Coutinho said.
UBS is joining banks including JPMorgan and Grupo BTG Pactual in wagering on the Brazilian real estate market after the worst recession in more than a century cut the value of the nation's currency in half since July 2011. The office vacancy rate in Sao Paulo and Rio de Janeiro soared above 22 per cent in the second quarter, a record high, while rental prices slumped, according to real estate consultant Engebanc. Sao Paulo ranked 50th in a global list of the most expensive office markets in June, down from as high as eighth in 2012, according to CBRE Group Inc.
Bloomberg
Bayer: won't use Monsanto buy to force GM seeds on Europeans 
The chief executive of Germany's Bayer is promising it won't use its planned acquisition of Monsanto to force genetically modified crops on skeptical Europeans. 
Monsanto in September accepted an offer from Bayer to pay $57bn to its shareholders and assume $9bn in debt. The combination would create a global agricultural and chemical giant — and bring Bayer together with a leading producer of genetically modified seeds that are engineered to resist drought, among other things, but viewed with deep suspicion in Europe. 
Bayer chief executive Werner Baumann was quoted Monday as telling German daily Süddeutsche Zeitung: "We don't want to take over Monsanto in order to establish genetically modified plants in Europe." He added that Bayer accepts European resistance "even if we are of a different opinion." 
AP
Reuse content