The Bank of England has revealed details of the emergency plan it would have put in place had Scotland voted 'Yes' for independence in last month's referendum.
The Bank was ready to pump millions of pounds into the financial system to ensure liquidity and had issued extra notes to cope with additional demand from Scottish deposit holders.
It was also prepared to stand by notes issued by Scottish banks in an attempt to reassure the public there would no immediate changes in an effort to prevent a potential deposit flight.
Unlike England and Wales, where all bank notes are issued by Threadneedle Street, Scotland has different types of bank notes issued by Scottish banks. These are guaranteed by deposits at the Bank of England.
"Under current arrangements, Scottish banknotes are backed fully by their issuers' holdings of Bank of England notes, UK coin and deposits at the Bank of England. This would have been a key public message in the event of a Yes vote," the BoE said.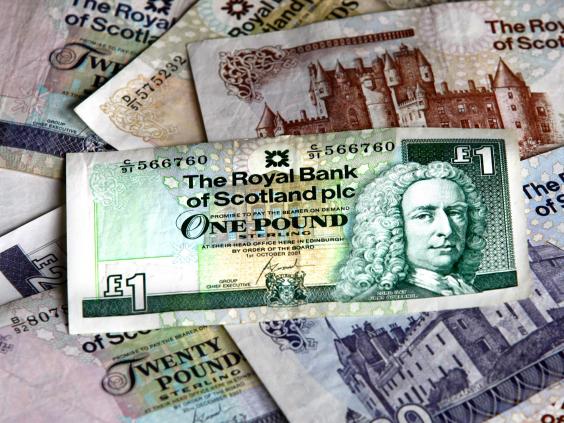 Had Scotland voted in favour of independence, the Bank said it would have issued a statement "reaffirming its responsibilities for financial stability, prudential regulation, banknotes and monetary policy in the entire United Kingdom, including Scotland" until independence came into force.
Scotland said no to independence and preserved its 307-year-old union with England after a historic referendum on 18 September. However, minutes of the Financial Policy Committee (FPC) shows the level of planning that went into into putting together a contingency plan.
As polls appeared to narrow in the run-up to the vote, Chancellor George Osborne pulled out  of G20 meeting in Australia, while Bank of England Governor Mark Carney flew back to London earlier than expected.
Reuse content