Royal Dutch Shell has come under fire for being part of a consortium that accepted an "extraordinary" $3.3bn (£2.3bn) tax break in Nigeria – twice the poverty-stricken country's annual health budget.  
In a new report ActionAid estimated the consortium, which also includes France's Total and Italy's Eni, received this benefit between 2004 and 2012 on top of Nigeria's standard five-year tax holiday to encourage investment. The charity says the cost of the tax breaks could have been better spent on improving health and education systems at the same pace that oil revenue pours in.
Shell has a 25.6 per cent share in the consortium, which provides around 7 per cent of the world's liquefied natural gas. The Anglo-Dutch giant is estimated to have received a near-$1.7bn tax break in 2004-12, Total just shy of $1bn, and Eni $677m. The remaining 49 per cent share of the project is owned by the Nigerian government, represented by Nigeria's national oil company.  
The  consortium, Nigeria NLG Limited claims the tax breaks encourage wider economic and infrastructure development in the country and says it has contributed to the socio-economic wellbeing of the country.
Oil and gas has made Nigeria one of the world's fastest growing economies, but the country suffers from terrible inequality. Around 110 million people live in extreme poverty, which is defined as less than $1 a day; more than half the population has no access to clean water; and almost 15 out of every 100 children die before their fifth birthday. 
The tax break was granted in 1990, when Nigeria was under military rule, though did not kick in until 1999. After the standard five-year holiday, there was an unusual five-year extension and a rollover of certain allowances, which ActionAid says resulted in the consortium not paying corporate income tax until 2012.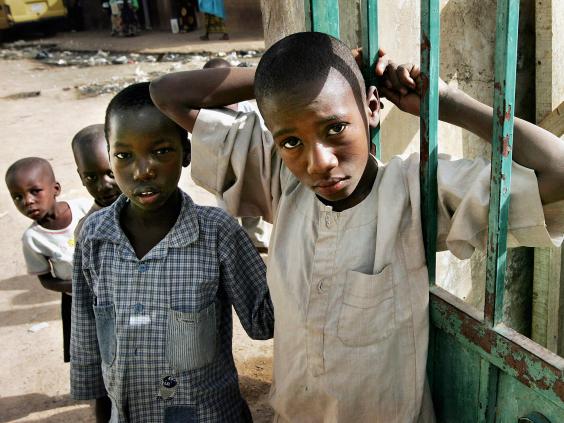 The report states: "The consortium is the only company in Nigeria with its own law defining its tax framework... One argument frequently used in favour of tax incentives, is that the initial investment costs often are so high that companies would not be able to invest were they not given a reduced tax rate the first few years.
"While that may be true in some cases, the consortium accounts suggest differently. Even with a normal five-year tax break, the consortium would have been highly profitable." The company states that tax holidays of such durations are not unusual in global business.
Anders Dahlbeck, ActionAid's tax policy adviser, said: "This extraordinary tax break to some of the richest companies in the world cost Nigeria $3.3 billion – money that could have been used to fund critical health and education services, especially for women and children. 
"ActionAid is calling on the Nigerian government to review its policies on tax breaks and show greater transparency on when and why tax breaks are granted."
A spokesman for Shell declined to comment but instead referred the Independent to NNLNG. Shell did tell Action Aid, however, that it complies with the tax laws of the countries it operates in.
World news in pictures
World news in pictures
1/30 30 June 2016

A child leans on the coffin of his uncle, suicide attack victim Hamidullah Safar in Istanbul during his funeral two days after a suicide bombing and gun attack targeted Istanbul's airport

AFP/Getty Images

2/30 30 June 2016

Activists of right wing religious organisations shout anti-Bangladesh government slogans during a protest rally in Kolkata. Hundreds of activists shouted slogans against the government of Bangladesh to mark their protest against the recent killings of religious minorities, specially Hindus, in the neighbouring country of Bangladesh

AFP/Getty Images

3/30 29 June 2016

Workers cleaning algae on a beach in Qingdao, east China's Shandong province. The algal phenomenon, an annual occurrence in Qingdao, is usually caused by an abundance of nutrients in the water, especially phosphorus, although the triggers for the enormous blooms which began to appear in the Yellow Sea in 2007 remain uncertain

AFP/Getty Images

4/30 29 June 2016

Motola, the elephant that was injured by a landmine, wears her prosthetic leg at the Friends of the Asian Elephant Foundation in Lampang, Thailand

REUTERS

5/30 29 June 2016

A man rides his horse next to a ger near Zuunmod south of Ulan Bato. Mongolians went to the polls across their sprawling, sparsely-populated country as it struggles to benefit from its vast natural resources amid disputes over foreign investment and slumping demand from neighbouring China. It took Mongolian nomad Pagvajaviin Shatarbaatar seven days to get to his polling station to vote in in the general election - accompanied by more than 2,000 sheep, goats and horses / AFP PHOTO / JOHANNES EISELEJOHANNES EISELE/AFP/Getty Images

AFP/Getty Images

6/30 29 June 2016

A mother of victims reacts outside a forensic medicine building close to Istanbul's airport, a day after a suicide bombing and gun attack targetted Istanbul's airport, killing at least 36 people

AFP/Getty Images

7/30 28 June 2016

An injured woman covers her face as she is carried by paramedics into ambulance at Istanbul Ataturk airport, Turkey, following a blast. A triple suicide bombing and gun attack has killed at least 36 people, including foreigners, with Turkey's prime minister saying early signs pointed to an assault by the Islamic State group

REUTERS

8/30 28 June 2016

Caimans swim in an artificial reservoir in the San Jorge cattle ranch near the dried up Pilcomayo river, close the town of Fortin General Diaz, Paraguay. Apart from the lagoon, 18 wells have been dug to secure water sources for the reptiles

AP

9/30 28 June 2016

Women pose with guns in front of journalists in the Christian village of Qaa, where suicide bomb attacks took place, in the Bekaa valley, Lebanon

REUTERS

10/30 28 June 2016

French anti-riot police officer detain a man during a demonstration against controversial labour reforms in Paris

AFP/Getty Images

11/30 27 June 2016

Fishermen use a fire to attract fish on a traditional fishing boat in New Taipei City, Taiwan

REUTERS

12/30 27 June 2016

Members of Iraqi police forces celebrate on a street in western Fallujah, 50 kilometres (30 miles) from the Iraqi capital Baghdad, after Iraqi forces retook the embattled city from the Islamic State group

AFP/Getty Images

13/30 27 June 2016

A man pushes a tub carrying children as he gets them back home after school at a flooded area in Duchang, Jiangxi Province, China

REUTERS

14/30 26 June 2016

A LGBT member waves a rainbow flag during a rally staged by the LGBT community on Istiklal avenue in Istanbul. Riot police fired tear gas and rubber bullets to disperse protesters defying a ban on the city's Gay Pride parade. Authorities in Turkey's biggest city had banned the annual parade earlier this month citing security reasons, sparking anger from gay rights activists

AFP/Getty Images

15/30 26 June 2016

A burned out truck rests on a roadside after the Erskine Fire burned through Weldon, California

REUTERS

16/30 26 June 2016

Men flagellate during the Shiite Youm Ali procession in Islamabad, Pakistan

REUTERS

17/30 25 June 2016

A man raises his hands as he runs from the scene of a suicide bomb attack outside Nasahablood hotel in Somalia's capital Mogadishu

REUTERS

18/30 25 June 2016

A Ukrainian Forces soldier fires a heavy machine gun during a battle with pro-Russian separatists at Avdeyevka, in Ukraine's Donetsk region

AFP/Getty Images

19/30 25 June 2016

A man practices his contact juggling skills in Manila, Philippines

AFP/Getty Images

20/30 24 June 2016

A rider rears up on his horse while surrounded by a cheering crowd during the traditional Fiesta of Sant Joan (Saint John) in downtown Ciutadella, on the island of Menorca, Spain

REUTERS

21/30 24 June 2016

A man throws a bucket of water at a motorcyclist as residents join in a water-splashing frenzy to honor their patron St. John the Baptist's Feast Day in San Juan, Metro Manila, Philippines

REUTERS

22/30 23 June 2016

Migrant workers supporting Myanmar Foreign Minister and State Counselor Aung San Suu Kyi wave to her during a meeting at the coastal fishery centre of Samut Sakhon, Thailand

REUTERS

23/30 23 June 2016

A general view shows the financial district of Lujiazui in Shanghai

AFP/Getty Images

24/30 23 June 2016

A cat walks past Muslim women offering afternoon prayers at a mosque at the shrine of Sufi Saint Khawaja Naqashband during the holy month of Ramadan in Srinagar

REUTERS

25/30 23 June 2016

A test launch of ground-to-ground medium long-range ballistic rocket Hwasong-10 in North Korea

REUTERS

26/30 22 June 2016

Family members cry near coffins containing the bodies of Nepali nationals, who were killed when a suicide bomber struck a minibus in Kabul, lined up after being flown from Afghanistan at Tribhuvan International Airport in Kathmandu, Nepal

REUTERS

27/30 22 June 2016

Villagers carry banners which read "Plead the central government to help Wukan" (in red) and "Wukan villagers don't believe Lin Zuluan took bribes" during a protest in Wukan, China's Guangdong province

REUTERS

28/30 21 June 2016

A plane drops retardant on a wildfire as it attacks the flames on a hillside in the San Gabriel mountains near Monrovia, California

REUTERS

29/30 21 June 2016

Aymara indigenous hold up their hands to receive the first rays of sunlight in a New Year's ritual in the ruins of the ancient city Tiwanaku, Bolivia. Bolivia's Aymara Indians are celebrating the year 5,524 as well as the Southern Hemisphere's winter solstice, which marks the start of a new agricultural cycle

AP

30/30 21 June 2016

A resident making his way through a flooded area in a village in Poyang county, in southeast China's Jiangxi province

AFP/Getty Images
NLNG said: "The report makes several references to Nigeria LNG Limited and purported tax losses to the government totaling $3.9 billion.  
"This claim is false and misleading. ActionAid admits that its figure is a 'hypothetical' one.
"The Federal Government's initial investment of US$2.5billion, bolstered by the associated tax incentives, has so far yielded over US$ 33 billion in the form of dividends, taxes and feedgas purchases for the country over the past 16 years, with an additional US$ 5 billion accruing through corporate spend on local goods and services during the same period. This is in line with NLNG's corporate vision to help build a better Nigeria."
Reuse content