Top executives at Shell knew that money they paid as part of a $1.3bn deal for a huge Nigerian oil field would end up in the hands of a convicted money launderer who awarded the asset to his own company when he was oil minister of the country.
Emails seen by The Independent and reported by anti-corruption campaign groups Global Witness and Finance Uncovered, show senior bosses at the UK's biggest company had been informed that hundreds of millions of dollars could flow through former oil minister Dan Etete to be paid in bribes to former President Goodluck Jonathan and other political figures.
In a huge u-turn, the company has now admitted it knew Mr Etete was involved. It still maintains that it conducted a lawful transaction with the Nigerian government.
The deal for one of Africa's most valuable oil blocks, which contains an estimated 9 billion barrels of oil worth around half a trillion dollars has been mired in a massive corruption scandal for almost twenty years. 
In 1998, former oil minister Dan Etete allocated the OPL245 block to Malabu Oil and Gas - a company which he controlled - for a "signature bonus" of just $2m.
After years of legal wrangling, Shell and Italian oil major Eni agreed to buy OPL245 in 2011 for a total payment of $1.3bn. The money was paid to the Nigerian government but instead of going to the people of Nigeria, £1.1bn was transferred to Malabu accounts or earmarked for other middlemen.
According to Italian prosecutors $466m of that sum was then laundered through bureau de change and passed on to the then president, Goodluck Jonathan, and members of his government.
The new cache of documents have exposed the extent to which Shell knew about the nature of the deal.
"Etete can smell the money", a Shell senior business advisor, Guy Colegate wrote to Guy Outen, an executive vice president in one newly uncovered email. 
"If, at nearly 70 years old he does turn his nose up at 1.2 bill he is completely certifiable and we should then probably hold out until nature takes its course with him. But think he knows its his for the taking," Mr Colegate went on.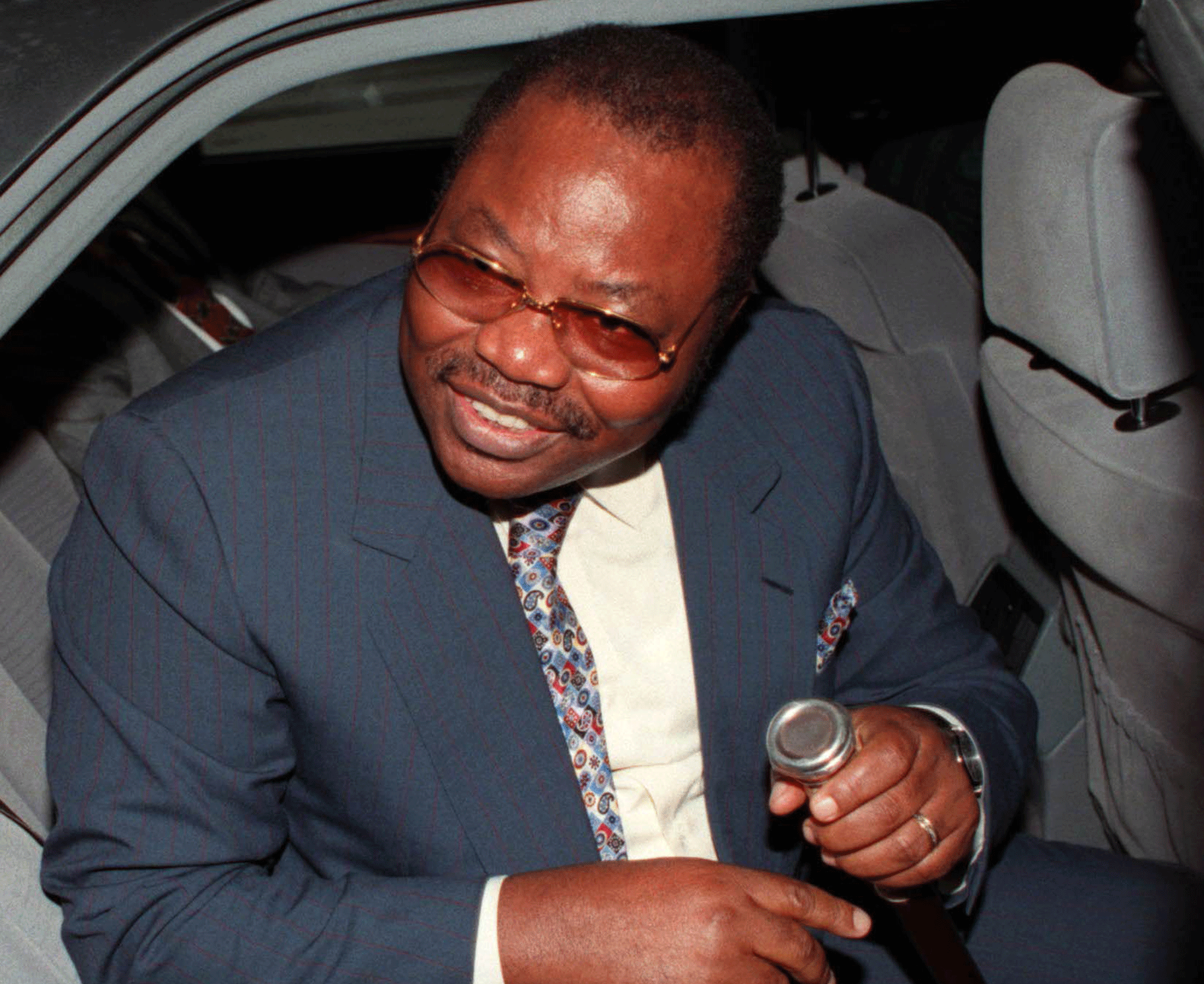 In a June 2010 email to Peter Robinson, vice president for sub Saharan Africa, Mr Colegate wrote: "Etete claims he has shown (though not copied) a letter from President reiterating Malabu's 11pc equity/contract "award". This letter [is] clearly an attempt to deliver significant revenues to GLJ [Goodluck Jonathan] as part of any transaction."
Another Shell man, former MI6 agent John Copleston, sent an email to several senior colleagues that read: "Saw my Delta man. 245. He spoke to Mrs E[tete] this morning. She says E claims he will only get 40m of the 300m we offering - rest goes in paying people off."
Mr Robinson later confirmed that he was aware the money was to be paid to Malabu OIl and Gas. He told colleagues: "ENI will pay on behalf of itself and SNEPCO [a Shell subsidiary], an amount of $1.09 bln ($1.3bln less signature bonus) into a second escrow. This will be used by the FGN [Federal Government of Nigeria] to settle all claims from Malabu."
Members of Shell's legal team expressed concern about the structure of the deal to the highest level of the company in 2010, a year before it went ahead. In an email to then-chief executive Peter Voser and executive board member Malcolm Brindred, Shell's legal director Beat Hass described the proposal as "the least bad of all options".
He added: "Many legal risks remain, and I share Simon [Henry, chief financial officer]'s concerns, particularly the risk of an unknown third party participant and difficulties with securing future cash contributions.
"Nevertheless, speaking for Shell Legal, we will do everything Within our control to bring this painful matter to a satisfactory conclusion."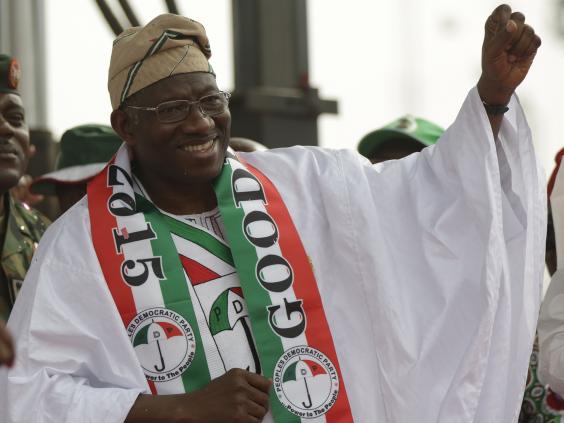 Simon Henry later acknowledged that the Nigerian government would receive "no money at all" for the valuable oil field. 
In a February 2016 telephone exchange covertly recorded by Dutch authorities, Shell's current chief executive, Ben van Beurden, appeared to brush off the significance of the discussions of bribery, describing them as "just pub talk".
"There was apparently some loose chatter between people from the team, particularly the people that we hired from MI6 who must have said things like, "Well, yeah, you know, I wonder who gets a pay-off here and whatever", so it's unhelpful email exchanges.
"It's, it's … I haven't seen them but apparently they were judged to be, you know, just pub talk in emails which was stupid. But nevertheless it's there."
Mr van Beurden was not chief executive at the time of the OPL245 deal.
Biggest business scandals in pictures
Biggest business scandals in pictures
1/21 Barclays CEO under investigation for trying to identify whistleblower - Monday Paril 10

Authorities have launched an investigation into Barclays chief executive officer Jes Staley for trying to identify a whistleblower, the bank said on Monday. The Financial Conduct Authority (FCA) and the Prudential Regulation Authority (PRA) are both investigating Mr Staley after the bank notified them that Mr Staley had tried to identify the author of two anonymous letters, which were sent to the board and a senior executive in June 2016.

Getty Images

2/21 UK to crack down on bank money laundering after reports of £65bn Russian scam, City minister says - March 2017

The Economic Secretary to the Treasury has vowed that the Government will crack down on money laundering practices, after several of the UK's biggest banks were accused of processing money from a Russian scam, believed to involve up to $80bn (£65bn).

Reuters

3/21 Former HBOS bankers convicted of bribery and fraud over £245m loan scam - February 2017

Two former HBOS bankers were among six people found guilty of bribery and fraud that cost customers and shareholders hundreds of millions of pounds, the BBC reports. Lynden Scourfield, 54, a manager at HBOS, forced struggling clients to use the services of his friends David Mills, 60, and Michael Bancroft, 73. In return, the two businessmen arranged sex parties, cash and lavish gifts. On Monday, the three were convicted at Southwark Crown Court on accounts including bribery, fraud and money laundering. Mark Dobson, another manager at HBOS, Alison Mills, and John Cartwright were also convicted.

Getty Images

4/21 Former Reckitt Benckiser executive linked to death of 100 people in South Korea jailed for seven years - Friday January 6

A former South Korean executive of UK-based Reckitt Benckiser has been jailed for seven years over the sale of a humidifier disinfectant that killed about 100 people and left hundreds with permanent lung damage. Shin Hyun-woo, head of Reckitt Benkiser's Oxy subsidiary from 1991 to 2005, was found guilty of accidental homicide and falsely advertising the deadly product as being safe even for children. The consumer product disaster affected many families in South Korea, where children and pregnant women often battle dry winter seasons with humidifiers. Other retailers such as Lotte Mart and Homeplus were also found guilty of selling the deadly product.

5/21 Rogue trader

A French court cut the damages owed by rogue trader Jerome Kerviel from €4.9bn (£4.2bn) to just €1m (£860,000). The court ruled on that Kerviel was "partly responsible" for massive losses suffered in 2008 by his former employer Societe Generale through his reckless trades. Kerviel has consistently maintained that bosses at the French bank knew what he was doing all along.

AP

6/21 Lloyds chief apologises for damage caused by affair allegations - August 2016

Antonio Horta-Osorio, the chief executive of Lloyds Bank, has broken his silence over allegations about his private life admitting he regrets any "damage done to the group's reputation". In a message sent to the bank's 75,000 employees, the banker said that anyone can make mistakes while insisting that staff had to maintain the highest professional standards.

Getty

7/21 Christine Lagarde faces court over £340m Bernard Tapie payment - July 2016

The head of the International Monetary Fund (IMF), Christine Lagarde, must stand trial in France over a payment of €403 million (now £340m, then £290m) to tycoon Bernard Tapie, a France's highest appeals court has ruled. The court rejected Ms Lagarde's appeal against a judge's order in December for her to stand trial over allegations of negligence in her handling of the affair. Ms Lagarde could risk a maximum penalty of one year in prison and a fine of €15,000 euros if convicted.

Reuters

8/21 HSBC senior manager arrested in FX rigging investigation at JFK airport in New York - July 2016

A senior executive at HSBC has been arrested at New York's JFK airport for his alleged involvement in a conspiracy to rig currency benchmarks, according to reports. Mark Johnson, global head of foreign exchange cash trading in London, was reportedly arrested on Tuesday. He will appear before a federal court in Brooklyn on Wednesday charged with conspiracy to commit wire fraud, Bloomberg said.

Getty

9/21 Former PwC employees found guilty in 'Luxleaks' tax scandal - June 2016

Two ex- PricewaterhouseCoopers staffers were found guilty in Luxembourg of stealing confidential tax files that helped unleash a global scandal over generous fiscal deals for hundreds of international companies. Antoine Deltour and Raphael Halet face suspended sentences of 12 months and 9 months and were ordered to pay fines of €1,500 (£1,230) and €1,000 (£822) for their role in the so-called LuxLeaks scandal. Despite the minimal sentences, the ruling was described by Deltour's lawyer as "shocking" and "a terrible anomaly." The ruling "puts on guard future whistle-blowers," Deltour told reporters.The LuxLeaks revelations sped beyond Luxembourg, causing European Union regulators to expand a tax-subsidy probe and propose new laws to fight corporate tax dodging, while EU lawmakers created a special committee to probe fiscal deals across the 28-nation bloc.

reuters

10/21 Goldman Sachs dealmakers lavished Libyan officials with prostitutes to win contract - June 2016

A former Goldman Sachs dealmaker trying to persuade Gadaffi-era Libya to invest $1 billion with the investment bank procured prostitutes and invited Libyan officials to lavish parties in the hope of winning the business, the High Court heard on Monday June 13.The Libyan Investment Authority sovereign wealth fund is suing Goldman Sachs for inappropriately coercing its naïve staff into giving its sovereign wealth fund cash to the bank to invest in products they did not understand. The products were designed to generate big profits for Goldman, the LIA claims.Goldman denies wrongdoing and says the LIA was treated as an arms-length customer

Reuters

11/21 Former boss of BHS said his life was threatened - June 2016

Darren Topp, the former boss of BHS, has said former owner Dominic Chappell threatened to kill him when he challenged him over a £1.5 million transfer out of the business. MPs on the Business, Innovation and Skills Committee asked Mr Topp about a £1.5 million transfer Mr Chappell made from BHS to a company called BHS Sweden.

12/21 Sports Direct founder Mike Ashley admits paying workers below the minimum wage - June 2016

Mike Ashley admitted paying Sports Direct employees below the minimum wage at a hearing in front of MPs. The company founder said that workers were paid less than the statutory minimum because of bottlenecks at security in an admission that could result in sanctions from HMRC.

Reuters

13/21 Mitsubishi admits 'improper' fuel tests - April 2016

Mitsubishi has admitted to using false fuel methods dating back to 1991. The scale of the scandal is only just coming to light after it was revealed in April that data was falsified in the testing of four types of cars, including two Nissan cars.

AP

14/21 Panama Papers: Millions of leaked documents expose how world's rich and powerful hid money - April 2016

Millions of confidential documents have been leaked from one of the world's most secretive law firms, exposing how the rich and powerful have hidden their money. Dictators and other heads of state have been accused of laundering money, avoiding sanctions and evading tax, according to the unprecedented cache of papers that show the inner workings of the law firm Mossack Fonseca, which is based in Panama.

15/21 Google's tax avoidance

Google reached a deal with the HM Revenue and Customs to pay back £130 million in so-called "back-taxes" that have been due since 2005. George Osborne championed the deal as a "major success". But European MEPs have since called for the Chancellor to appear in front of the committee on tax rulings to explain the tax deal.

16/21 Turing Pharmaceuticals and Martin Shkreli

Martin Shkreli became known as the "most hated man in the world" after his drug company, Turing, increased the price of a 62-year-old drug that treated HIV patients by 5,000% to $750 a pill. He was charged with illegally taking stock from Retrophin, a biotechnology firm he started in 2011, and using it pay off debts from unrelated business dealings. Shkreli, who maintains he is innocent, and says there is little evidence of fraud because his investors didn't lose money.

17/21 Volkswagen emissions scandal

VW admitted to rigging its US emission tests so that diesel-powered cars would looks like they were emitting less nitrous oxide, which can damage the ozone layer and contribute to respiratory diseases. Around 11 million cars worldwide were affected.

18/21 Quindell, the scandal-ridden insurance firm

Quindell was once a darling of AIM but its share price fell in April 2014 when its accounting practices were attacked in a stinging research note by US short seller Gotham City. In August the group was forced to disclose that the £107 million pre-tax profit it had reported for 2013 was incorrect, and it had in fact suffered a £64million loss.

19/21 Toshiba Accounting Scandal

The boss of Toshiba, the Japanese technology giant, resigned in disgrace in the wake of one of the country's biggest ever accounting scandals. His exit came two months after the company revealed that it was investigating accounting irregularities. An independent investigatory panel said that Toshiba's management had inflated its reported profits by up to 152 billion yen (£780m) between 2008 and 2014.

20/21 FIFA Corruption Scandal

Fifa, football's world governing body, has been engulfed by claims of widespread corruption since the summer of 2015, when the US Department of Justice indicted several top executives. It has now claimed the careers of two of the most powerful men in football, Fifa President Sepp Blatter and Uefa President Michel Platini, after they were banned for eight years from all football-related activities by Fifa's ethics committee. A Swiss criminal investigation into the pair is ongoing.

Getty Images

21/21 Libor fraudster

City trader Tom Hayes, 35, has become the first person to be convicted of rigging Libor rates following a trial at London's Southwark Crown Court. Hayes worked as a trader in yen derivatives at UBS before joining the American bank Citigroup in Tokyo. He was fired from Citigroup following an investigation into his trading methods. He returned to the UK in December 2012 and was arrested following a two-and-a-half year criminal investigation by the SFO.

Getty Images
Despite the obvious problems with the purchase, it proved too lucrative for Shell to walk away from. The OPL 245 field would increase Shell's proven global oil reserves by a third, according to Global Witness.
By contrast, Nigeria's oil ministry described the transaction as "highly prejudicial  to the interest of Government".
In a 2011 letter the director of the ministry described the OPL245 sale as "completely contrary to the law and the Petroleum Act in particular for a party to consent to the allocation or re-allocation of an OPL or OML [oil licences] by the Minister".
The letter concluded that by agreeing to the proposal, the government "would be throwing away an enormous amount of financial resources".
The deal was ultimately concluded just months after Shell agreed to pay $30m under a US deferred prosecution agreement to settle separate bribery charges relating to an unrelated case in Nigeria.
That should have put Shell on its best behaviour as it was being monitored closely by US authorities.
Only now after the contents of internal emails have been published has Shell shifted its position and admitted it knew of Mr Etete's involvement.
In a statement to the New York Times, Andy Norman, vice president for global media relations at Shell, said: "Over time, it became clear to us that Etete was involved in Malabu and that the only way to resolve the impasse through a negotiated settlement was to engage with Etete and Malabu, whether we liked it or not". He added that Shell knew the Nigerian government "would compensate Malabu to settle its claim on the block".
Simon Taylor, founder of Global Witness, said: "This is a huge U-turn that reveals Shell's duplicity. For six years it has asserted it only paid the Nigerian government, insisting it has "never been anything but transparent" about the deal for the oil block, and that its actions were "morally OK".  
Shell and Eni are currently facing criminal charges in Italy and Nigeria over the deal. Investigators in the Netherlands have also probed the sale, raiding Shell's offices in the Hague in 2016.
In January, Goodluck Jonathan issued a statement, saying he "was not accused, indicted or charged for corruptly collecting any monies as kickbacks or bribes" in the OPL 245 affair.
Dan Etete has previously denied any wrongdoing.
Reuse content