Shares in British and American tobacco companies have been hit by a Canadian court ruling requiring three tobacco companies to pay billions to Quebec smokers who claimed they were not warned about the health risks of smoking.
British American Tobacco, which owns Imperial Tobacco Canada, saw shares down 1 per cent, or around 50p, when markets opened in London on Tuesday. BAT is only party to the proceedings through its Imperial Tobacco Canada subsidiary.
Imperial Tobacco, Rothmans Benson & Hedges and JTI-MacDonald vowed to appeal against fines amounting to C$15.5 billion (£8.1 billion). It is the largest award for damages in the country's history.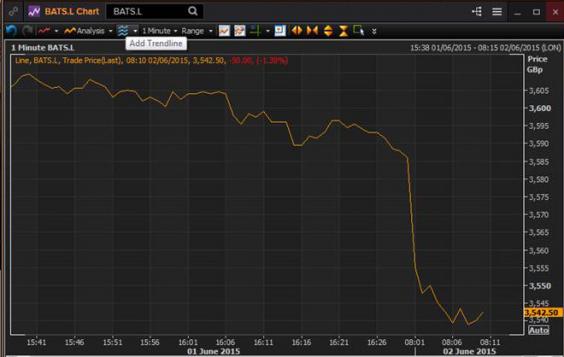 The three companies have argued that Canadians have had a 'high awareness' of smoking health risks since the fifties.
However the Quebec Superior Court ruled that the tobacco companies did not properly warn smokers and failed in their general duty 'not to cause injury to another person'.
The plaintiffs represent nearly one million smokers who were unable to quit or who suffer from throat or lung cancer, or emphysema.
Reuse content