The United States and 11 Pacific Rim nations have concluded a giant trade liberalisation pact, after five years of gruelling negotiations, that aims not only to topple tariff barriers on everything from butter to cars but also harmonise standards in areas such as labour law, copyright and environmental protection.
While the deal, the biggest ever achieved involving economies that represent 40 per cent of global output and one third of world trade, was hailed as offering a new roadmap for trade and economic cooperation, critics in the US pounced on it as a secretly negotiated jobs-killer.
Japanese Prime Minister Shinzo Abe called the deal "a far-sighted policy for all participating countries that share the values and try to build a free and fair economic zone"; among the other nations are Chile, Singapore, New Zealand, Brunei, Australia, Canada, Malaysia, Mexico, Peru and Vietnam.
The TPP members
Australia
Brunei
Canada
Chile
Japan
Malaysia
Mexico
New Zealand
Peru
Singapore
US
Vietnam
The Trans-Pacific Partnership, TPP, has been strenuously pursued by US President Barack Obama who sees it as a potential centrepiece of his foreign policy and economic legacy. A second, Transatlantic trade pact with the European Union has languished and is unlikely now to be completed before next year, when Mr Obama will be nearing the end of his second term.
But even as the TPP negotiators celebrated their success, they knew that it may yet founder on the rocks of national ratification. The national legislatures of each country must now vote in favour of the deal before it can actually come into force.
That process may prove especially perilous in the US, where Mr Obama faces opposition to the deal not only from the liberal wing of his own party but also from some Republicans, either because they aren't satisfied with safeguards for American jobs or because they just want to spite Mr Obama on principle.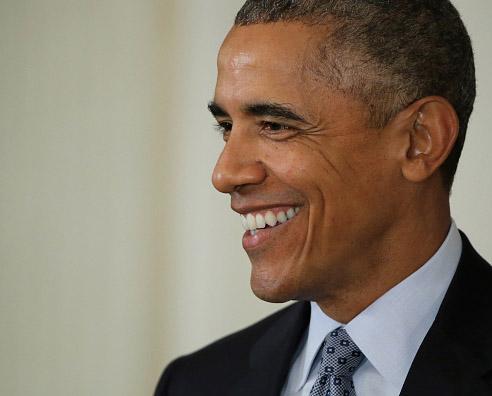 Mr Obama cannot himself sign the TPP for 90 days. The fight will then begin in Congress, with supporters likely to press for a vote as early as possible next year for fear that it will otherwise get dragged into the maelstrom of the presidential elections. The Democratic senator, Bernie Sanders, has called for the pact to be ditched.
Republicans, who are normally favourable to free trade, are also divided. Donald Trump, the frontrunner for the Republican nomination, has repeatedly called it a "bad deal" on the campaign trail and Orrin Hatch, the Senate Finance Committee chairman, yesterday said it fell "woefully short" of his hopes for opening foreign markets to US exports and boosting domestic jobs.
If it survives, the TPP would bring significant change not just to trade patterns between the nations involved but also within each of their own economies. Vietnam, for example, would be required to allow labour unions for the first time. All signatories would have to accept stringent new rules on illegal trafficking of animals and plants. It also requires every country to embrace open internet access. 
Opponents of both the TPP and the putative sister deal with Europe, the Transatlantic Trade and Investment Partnership, TTIP, have focused their ire on a mechanism to allow foreign companies to sue governments when they have grievances specific to new treaty rules and do so outside the normal court system. They fear that gives corporations unfair powers to intimidate elected governments. As a concession, the US agreed under the TPP to exclude the tobacco industry from this provision.
Reuse content