Urban Outfitters has found itself at the centre of a social media storm after a "blood-stained" jumper appeared for sale on its website purporting to be from Kent State University - famous in the US for being the site of a massacre.
The university in Ohio was the scene of a shooting on 4 May in 1970 when the National Guard fired at student demonstrators protesting against military action in Cambodia. Four students were killed at the time and another nine were wounded.
The top, which was priced at $129 (£79), has now been removed from the retailer's site following an angry online backlash.
The description next to the sweater online read: "Washed soft and perfectly broken in, this vintage Kent State sweatshirt is cut in a loose, slouchy fit. Excellent vintage condition. We only have one, so get it or regret it!"
Twitter users roundly criticised the top for being in bad taste and one called it "absolutely disgusting".
"If you need another reason to boycott @UrbanOutfitters how about this University of Kent massacre-themed sweatshirt?" wrote one user.
Another said: "Absolutely disturbed that @UrbanOutfitters thought #KentState jumper was a good idea."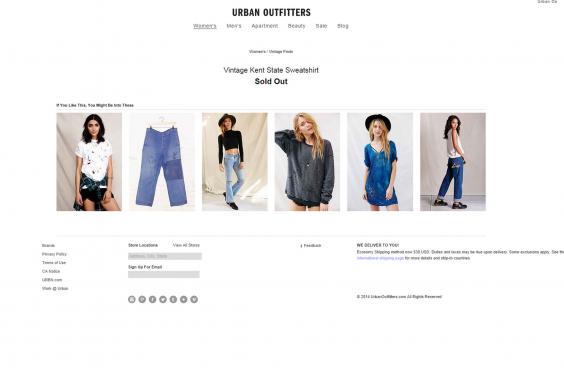 The top is now "sold-out" online but it still comes up in search.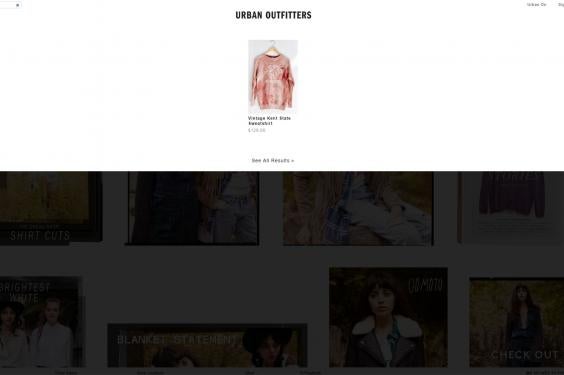 Kent State University responded by issuing a statement saying that "May 4 1970 was a watershed moment for the country and the Kent State family… we lost four students that day while nine others were wounded and countless others were changed forever."
The university said the shirt is "beyond poor taste and trivialises a loss of life that still hurts the Kent State community today."
In response to the backlash Urban Outfitters has released a statement posted on Twitter apologising. It read: "Urban Outfitters sincerely apologizes for any offense our Vintage Kent State Sweatshirt may have caused. It was never our intention to allude to the tragic events that took place at Kent State in 1970 and we are extremely saddened that this item was perceived as such." The company said that the red stains on the top are "discolouration from the original shade of the shirt and the holes are from natural wear and fray. "
Reuse content