US financier Carl Icahn, one of the richest people in the world, is reportedly facing an FBI investigation into an alleged insider-trading scam said to involve top golfer Phil Mickelson and a Las Vegas gambler called Billy Walters.
The businessman, 78, whose self-made fortune is put at $23bn (£13.7bn), is reportedly at the centre of an FBI investigation into whether Mr Mickelson and Mr Walters may have traded shares illegally, based on information provided by Mr Icahn. Mr Mickelson's lawyers say he is not the target of an investigation.
Mr Icahn told The Wall Street Journal, which first reported the FBI and Securities and Exchange Commission investigation, that any claims he was involved in any improper trading were "inflammatory and speculative". He said: "We do not know of any investigation. We are always very careful to observe all legal requirements in all of our activities."
The authorities are trying to find out if Mr Icahn tipped off Mr Walters about investments that were big enough to affect the market price before they were made public by his company, Icahn Enterprises, sources told The WSJ. The golfer was reportedly approached by two FBI agents after finishing his round at a tournament in Ohio on Thursday. His lawyer later told The WSJ: "Phil is not the target of any investigation … period." Mr Mickelson later said in a statement: "I have done absolutely nothing wrong. I have co-operated with the government in this investigation and will continue to do so."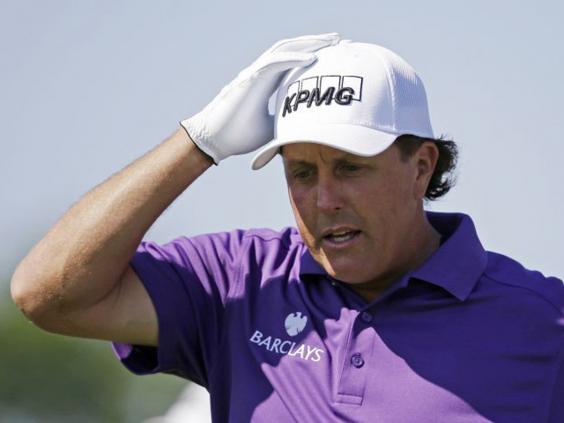 Mr Walters had made no comment yesterday.
Mr Icahn is one of Wall Street's most colourful characters. If the fictional character of Gordon Gekko became the epitome of 1980s selfishness and greed, Mr Icahn was the real-life "corporate raider" who actually said the line from Oliver Stone's film Wall Street: "If you want a friend on Wall Street, get a dog."
Once viewed as a financial predator, Mr Icahn in latter years has gained a much better reputation with his brand of shareholder activism seen as championing democracy in the boardroom. Earlier this year, he was named as one of the top 25 "rebels, icons and leaders" of the past 25 years by NBC's business channel, CNBC.
In 1985, he succeeded in the hostile takeover of airline TWA, taking the firm private before parting company in the early 1990s as it filed for bankruptcy. TWA, once owned by Howard Hughes, struggled on before merging with American Airlines a few years later.
He has been involved in a vast range of companies from Apple, eBay and Netflix to Marvel Comics, cosmetics firm Revlon and health and nutrition giant Herbalife. He also made a serious, but unsuccessful, attempt to oust most of the board of media and entertainment giant Time Warner, and last year lost a seven-month battle to stop Dell from accepting a $25bn bid from its founder Michael Dell to buy the computer firm.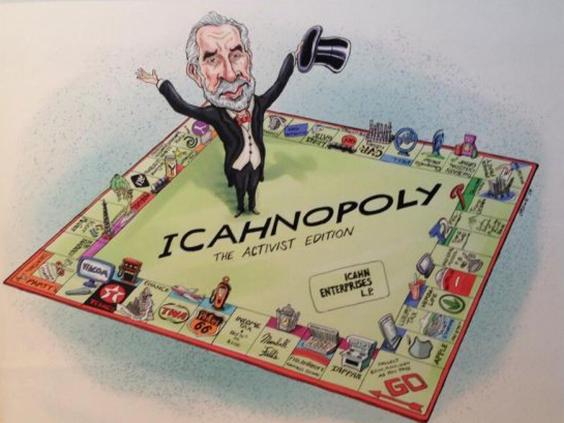 His financial exploits have been documented to an extent on Twitter, which he has taken to with gusto since joining in June last year, amassing some 166,000 followers. "Some people get rich studying artificial intelligence. Me, I make money studying natural stupidity," his "bio" section says.
His sense of humour is never far away. In March, he tweeted a picture of a specially designed Monopoly or "Icahnopoly" board featuring the names of companies he has invested in. There were a number of other changes – players passing Go receive $200m rather than the usual $200 and jail was replaced by a party with a knife-and-fork symbol.
"Great gift from my daughter," he tweeted. "She says a 2nd addition [sic] coming soon. Hope $EBAY is on it."