One of the City's leading fund managers has warned BG Group to "exercise appropriate judgement" when it decides how much to pay its outgoing chief executive.
Helge Lund could walk away from the oil explorer with £25m in pay next year, despite only joining the company in February, after its board accepted a £47bn takeover offer from Shell. The 52-year-old Norwegian is expected to stay on for at least a year to help Ben van Beurden, Shell's chief executive, complete the deal.
Before this happens, BG's remuneration committee, led by Sir John Hood, will meet to work out how large a pay-off Mr Lund will receive.
Royal London Asset Management, which owns shares in both companies, urged BG not to repeat the mistakes it made when it handed Mr Lund a £12m "golden hello" last year. This was watered down after investors and politicians expressed their anger.
Ashley Hamilton Claxton, corporate governance manager at Royal London, said: "Helge Lund was awarded an initial recruitment award of 1.1 million shares after joining the company in February.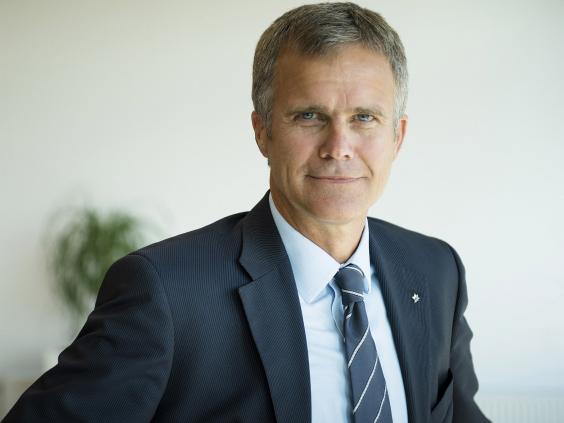 "The rules set out that awards will become exercisable on a change in control, subject to performance. However the remuneration committee has the discretion to decide if they will pro-rate the award for time served.  It is presumed that Mr Lund will leave the newly created company and we expect the remuneration committee to exercise appropriate judgement to pro-rate his initial recruitment award, given his short tenure."
The warning came as advisers began a tour of investors to win approval for the deal.
Reuse content