The postal company Whistl has suspended its entire door-to-door delivery service after 18 months of negotiations to secure funding for the business collapsed.
All 2,000 staff at the so-called end-to-end unit were told to leave work early on Monday and stay at home for the foreseeable future as a consultation was launched over the company's viability.
Employees will be paid for the next week, but because many are on zero-hours contracts they will not be paid beyond the current rota as the controversial contracts guarantee no fixed hours. The collapse comes after the private equity division of Lloyds Bank, LDC, refused to back the expansion of the end-to-end service, under which Whistl postmen deliver letters three or four days a week to residential houses in major cities.
 
Managers had hoped the service could eventually rival Royal Mail following the deregulation of the industry; however, LDC said it had walked away from discussions with Whistl's parent company, Post NL, over fears that an Ofcom review into the postal service could be delayed until 2016.
Whistl, which was previously known as TNT Post, already has a successful downstream business, which handles and sorts bulk mail from major companies, before passing it on to Royal Mail which delivers the letters to households.
The downstream division, which has 1,500 employees and processes 4 billion letters a year, remains unaffected and Royal Mail said it could, in the short term, take on the extra letters due for delivery through the end-to-end business. With much of the division automated, it can become lucrative, but end-to-end is far more labour intensive as it requires staff on the streets to go door to door. It was launched in 2012 in London, Manchester and Liverpool and now delivers about 25 per cent of all UK post.
Whistl's difficulties helped Royal Mail shares jump up 3.9 per cent to 497.6p last night, and it is thought the consultation could last a few weeks, while all options are being considered.
A Royal Mail spokesman said: "As the universal service provider, Royal Mail is ready to accept the additional volumes into our network and we will ensure delivery meets our usual high standard of service. We are liaising with Whistl to make sure customers aren't impacted in any way."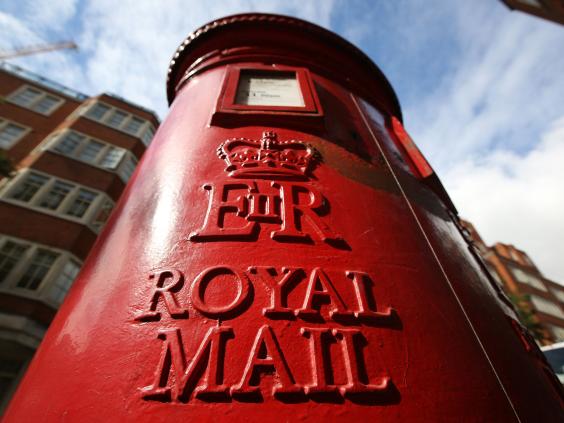 Dave Ward, the general secretary-elect at the Communication Workers Union, blamed Ofcom for promoting  the current model of competition, claiming if Whistl had been successful it would have been at the expense of more job losses at Royal Mail.
"Our first reaction to this news is concern for the workers who have lost their jobs," he said.
"This is of course a difficult time for them and their families and coming less than six months after City Link folded, is the most recent effect of a crowded post and logistics market. Ofcom needs to pay attention to the impact of competition in the postal market, which is not only causing job losses but playing a leading role in driving terms and conditions downwards."
An LDC spokesperson said: "LDC has confirmed that discussions to establish a joint venture with PostNL to roll out its end-to-end postal delivery service in the UK have now concluded, and will not progress to completion.
"LDC has decided to withdraw from the discussions due to ongoing changes in UK postal market dynamics and the complexity of the regulatory landscape."
Whistl said: "We have now commenced an extensive review of the viability and potential for the rollout of an end-to-end postal delivery service in the UK."  
Reuse content