It's a tough business, selling cars. Unless you're in the fortunate position of running some niche or supercar brand where there's a waiting list (like Morgan, where, traditionally, delivery can take a decade for your ash-framed automotive curiosity); then you have to, well, flog your guts out to flog the metal.
It is getting tougher all the time. Niches are filled – overfilled – almost as soon as they are invented. So it is that some car makers have brought in "First Edition" special models to boost the initial sales figures of a new product.
You see, years ago this sort of "Special Edition" tactic was usually confined to the end of a car's run, when sales were sagging and buyers were bored with that car, so the companies would have to add some sports stripes, a radio and a daft name like "Calypso" or "Rio" to shift the disused airfield's-worth full of motors they still had in stock.
They had to get shot of the old ones before the "all new" successor arrived. Of course you didn't tell the customer that.
Now, though, things are so competitive that the special editioning starts as soon as sales start rather than as they end. There is no segment of the market more competitive, more remote from the idea of a 10-year waiting list than that of the compact SUV.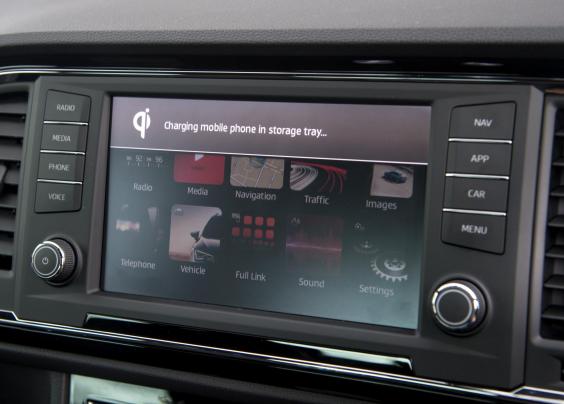 Nissan got in first with the Qashqai and Juke; now everybody's at it, from the BMW X1 to the Range Rover Evoque to the Kia Sportage and the Peugeot 3008. 
I have written here before about the qualities of one of the newest entrants, the Seat Ateca, and trying it on British roads for the first time only confirmed my appreciation of its qualities. In "First Edition" mode it is a commendable proposition. Limited to some 200 examples, it offers pretty good kit levels, worth about £3,500 "thrown in" (though no doubt there is some smoke and mirrors going on there).
The spec
Price: £24,305 (£24,800 as tested)
Engine capacity: 1.6 diesel
Power output (hp @ rpm): 292@4,000
Top speed (mph): 114
0-62 mph (seconds): 11.5
Fuel economy (mpg): 64.2
CO2 emissions (g/km): 114
It's built by fellow VW Group-subsidiary Skoda in the Czech Republic, and has much in common with the VW Tiguan, Golf and the even newer Skoda Kodiaq (which I suspect will provide a stiff in-house challenge).
A 1.6 diesel is standard fitting with a six-speed manual transmission, and you can choose from the usual sport, economy or road-going options for driving, with a setting that will help you with country driving (but not front wheel drive).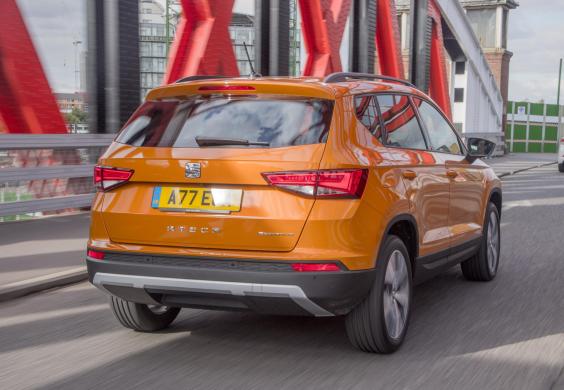 You get sat nav and a nice big touch-sensitive screen that works well, but not heated seats, say. Talking of which, the only thing I found a little disappointing was the inordinate time it took for the heater to make its presence felt. 
It goes well. The ride, for example, is much better suited to Britain's uneven, pot-holed suburban highways than it is for Spain's silky smooth byways.
The Ateca looks good around town, too; it is, literally, sharply styled and in this First Edition mode, looks especially fetching in its "Samoa orange" livery and bold 18in-diameter alloy wheels, which look like you could cut yourself on the spokes. Sharp styling is matched by lively performance and sharp handling too. My press car had the number plate A77 ECA, which I enjoyed, even though it might not have meant that much to those following me.
Of course to make a plate like that really personal I'd have to change my name to Mr Atteca" which, given that Ateca/Atteca is just a town in Spain and doesn't mean anything in any language (say "idiot" in Portuguese or "wart" in Gujarati) , is a possibility. So, next time you see A77 TECA on the road you know exactly who is in it. As if you care. 
Reuse content